East Anglian Air Ambulance x International Women's Day
Meet the women of the HEMS world. Want to know what it takes to become an EAAA pilot? A Trustee? Or a Deputy Medical Director? Well, these incredible women can tell you how.
For the first time, East Anglian Air Ambulance is hosting an exciting virtual event to celebrate International Women's Day, bringing together a panel of some of the inspirational women who help to save lives every day in East Anglia.
The pre-hospital emergency medicine world is still widely considered to be male dominated. The aviation industry is even less diverse, with male pilots making up 95% of all commercial pilots in the UK. Our group will discuss this issue in a live, open, virtual panel discussion on Monday 8 March at 8pm with an aim to encourage, celebrate and inspire the next generation and spark meaningful conversations around equality. The event can be accessed using the link below and will be streamed live on our facebook page.
International Women's Day aims to celebrate the social, economic, cultural and political achievements of women and also marks a call to action for accelerating gender parity. Each year the campaign theme aims to focus attention on a particular topic or area. This year's theme, and something we'll be focusing on is:
#ChooseToChallenge
A challenged world is an alert world. Individually, we're all responsible for our own thoughts and actions - all day, every day. We can choose to challenge and call out gender bias and inequity. We can choose to seek out and celebrate women's achievements. Collectively, we can all help create an inclusive world.
From challenge comes change, so let's all choose to challenge.
Event details
When: Monday 8th March 2021 from 8pm (duration: 1 hour)
Where: Online via your web browser using using this link: http://everywhereplus.com/EAAAxIWD Save this link so you can join us on the day. (Please note, this link will be accessible on all devices but the page will not be live until a few days prior to the event.)
How: The event is free to attend, no need to register, and open to everyone. A link will be updated here prior to the event.
You can also watch online via our Facebook page. Make sure you're following us so that you can keep up to date with our latest announcements!
We welcome everyone to join us on this special occasion as we highlight the diverse experience amongst these women and explore some of the challenges, successes, opportunities and excitements that they have faced along the way. Click here to view our FAQs.
Meet our panel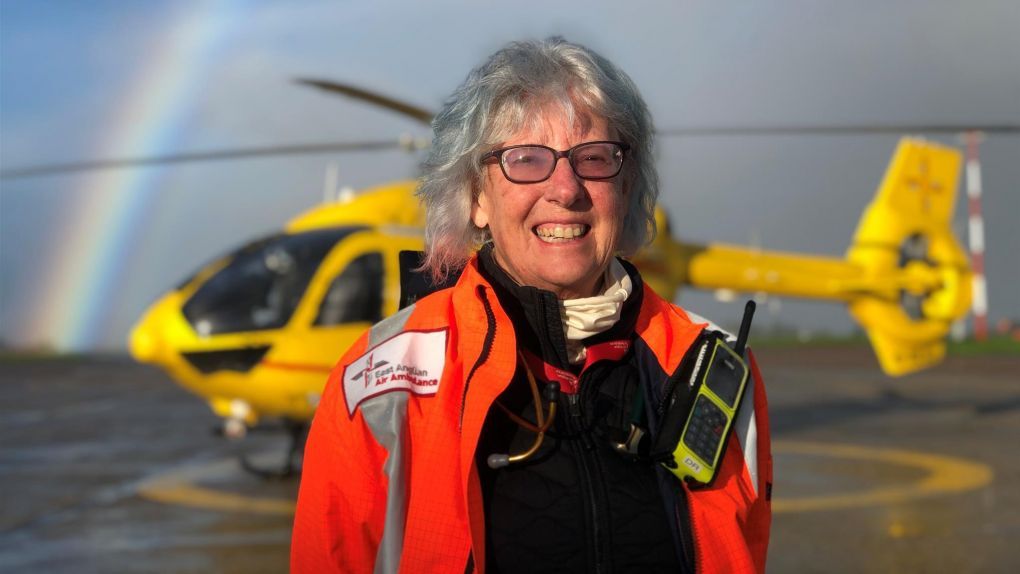 Dr Pam Chrispin, EAAA Deputy Medical Director
Pam started her medical training at Barts in London and qualified as a doctor in 1983. Covering a range of jobs as a junior doctor before specialising in Anaesthetics, she was appointed as a Consultant in Anaesthesia and Intensive Care at the West Suffolk Hospital in 1998 going on to become Clinical Director then Deputy Medical Director. She was Medical Director at the East of England Ambulance Service between 2010 and 2014 when she returned to the West Suffolk as Medical Director. Pam volunteered for Suffolk Accident Rescue Service (SARS) for many years which led her to join EAAA in 2009, initially as a very part-time volunteer doctor. She is currently Deputy Medical Director at EAAA and also a Non-executive Director at the Norfolk and Norwich Hospital. Pam is stepping down from clinical practice in March after nearly 38 years seeing patients but will continue to work for EAAA.
Pam and her husband have four fabulous children who they love dearly but remain relieved that they have all finally moved into their own homes. In her spare time, Pam cycles and plays tennis, wanders round the Lakes and looks after the rising tide of grandchildren.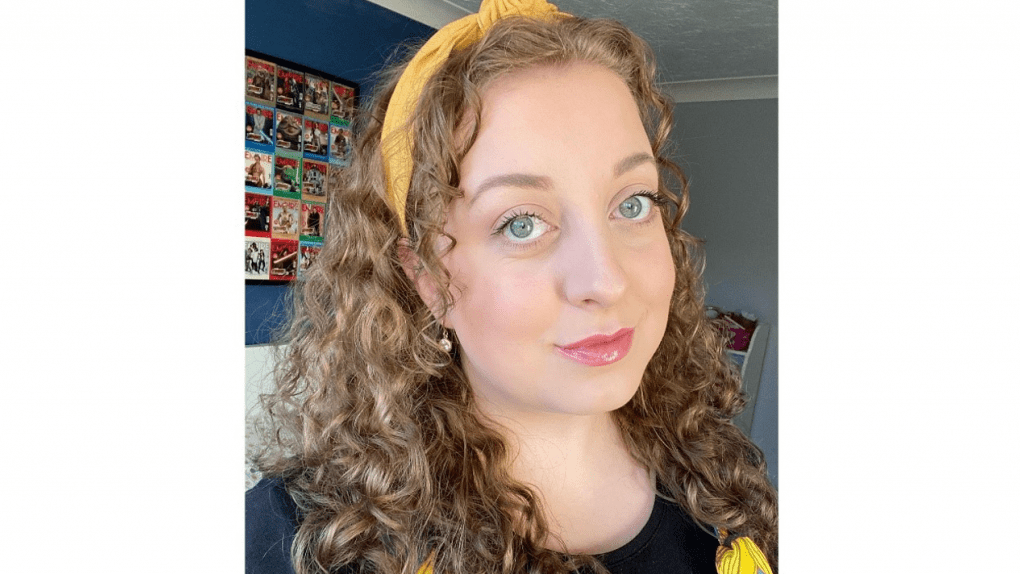 Kirstyn Jackson, Junior Quality Engineer, Bespak (King's Lynn) – Charity Partner of EAAA
Having always had a passion for maths and science, A BTEC in engineering at high school was an easy choice for Kirstyn. The BTEC enabled Kirstyn to advance her skills and knowledge and really sparked her interest in the engineering industry leading her to complete an apprenticeship in Engineering Technical Support at Bespak, After 4 years, she qualified with a Distinction at HNC in Mechanical Engineering. In the final year of the apprenticeship, Kirstyn specialised in Quality Engineering finding the focus on problem solving, cross functional communication and maintenance of high quality standards really appealing.
Kirstyn has always been enthusiastic about encouraging anyone into STEM industries as there is so much to learn and opportunities to explore. She feels there is still a misconception about women in engineering in particular but now as not only a woman in engineering but a mother, and part time worker, with a career that is still thriving, she is proving that nothing can hold you back.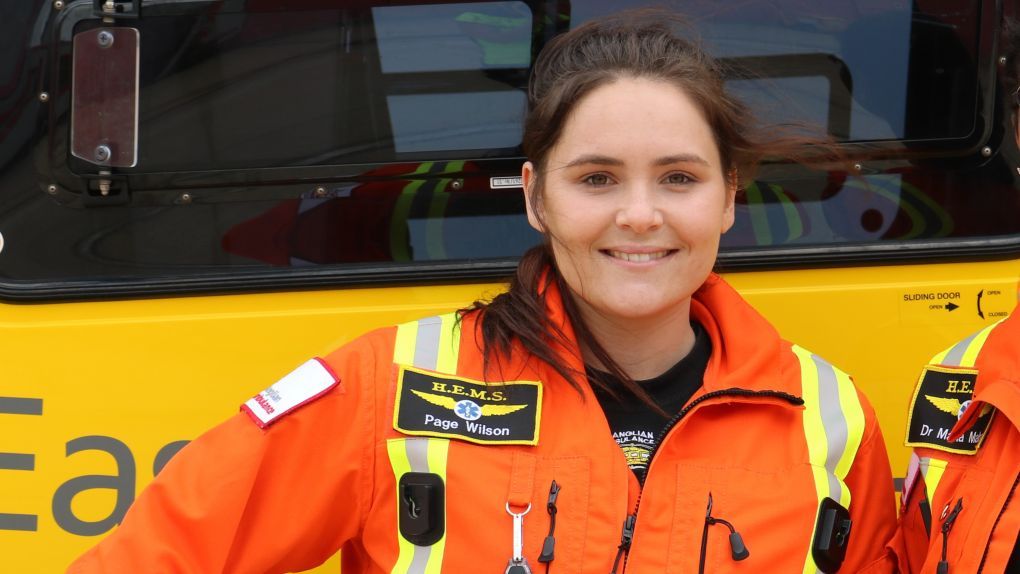 Page Chamberlain, EAAA Critical Care Paramedic
Page had her sights set on becoming a HEMS paramedic early on in her paramedic career and worked extremely hard towards achieving this goal. She joined the charity in 2018 and prior to starting, was seconded to the University of East Anglia as a lecturer practitioner, teaching student paramedics.
Page said, "Since I joined EAAA I have loved every second of it. The learning curve from the ambulance service is certainly a steep one, but it's a pleasure to work with so many motivated people that all share the same values, with patient care always at the forefront."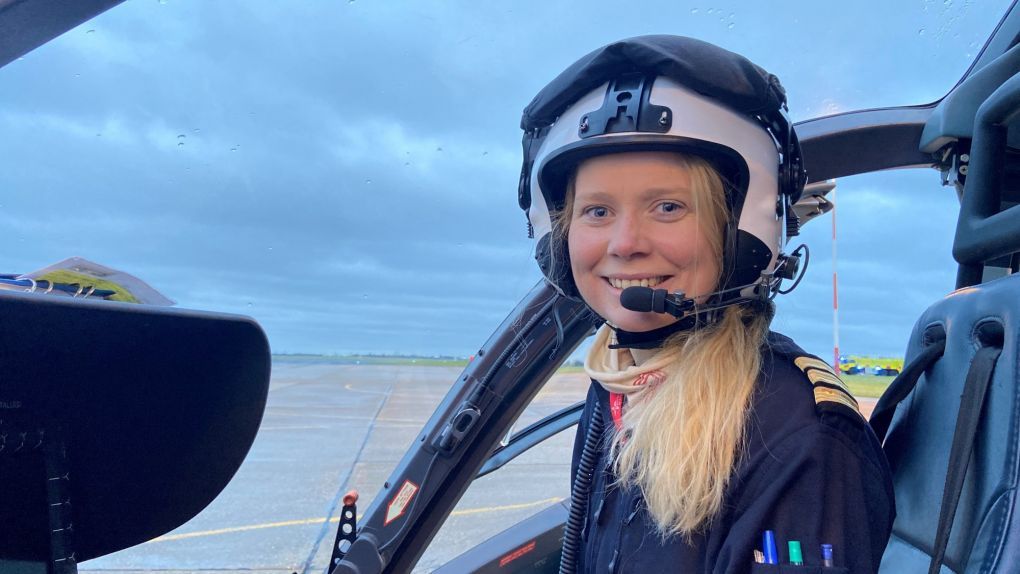 Henrietta Davies, EAAA Pilot
Henrietta is a HEMS co-pilot flying out of the Norwich base for EAAA. She wanted to be a pilot from a young age and had her first flying lesson when she was 12! Completing her pilots training in Florida, Henrietta then worked offshore flying to and from oil rigs for 7 years. Her family moved to North Norfolk 4 years ago as they felt it was such a great place to raise a family – she has three children all under 5! Working in HEMS was the job Henrietta learnt to fly for and she is thoroughly enjoying the challenge and finding that working with such an amazing team really inspiring.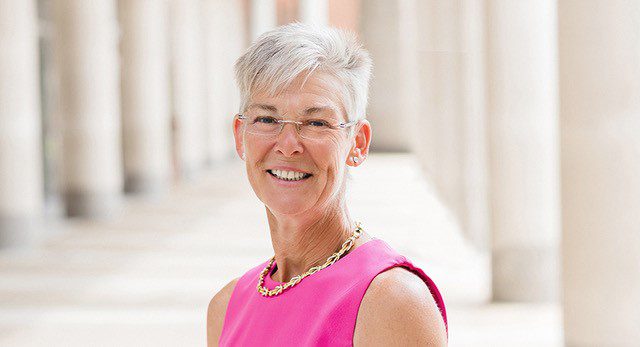 Sarah Evans, EAAA Trustee
Sarah joined EAAA as a Trustee in December 2019. She is a chartered accountant and was a partner with Ernst & Young in London until 2007, specialising in forensic accounting and governance. Since then she has worked as a non-executive director in a variety of companies. Sarah was chairman of Ipswich Building Society until 2017 and is currently Chairman of The Wine Society, a director of The AF Group, and am advisory Chairman to Heronsgate Capital (a start up wealth advisory business). She is also busy at home with the Parish Council and as a trustee for her village hall.
Sarah is not very good at sitting still and doing nothing but with a family, 6 horses and 2 (soon to be 3) spaniels there's little chance of that. When not working she can be found riding a horse, learning about horsemanship and horse nutrition, out on her bike or playing netball (lock down permitting).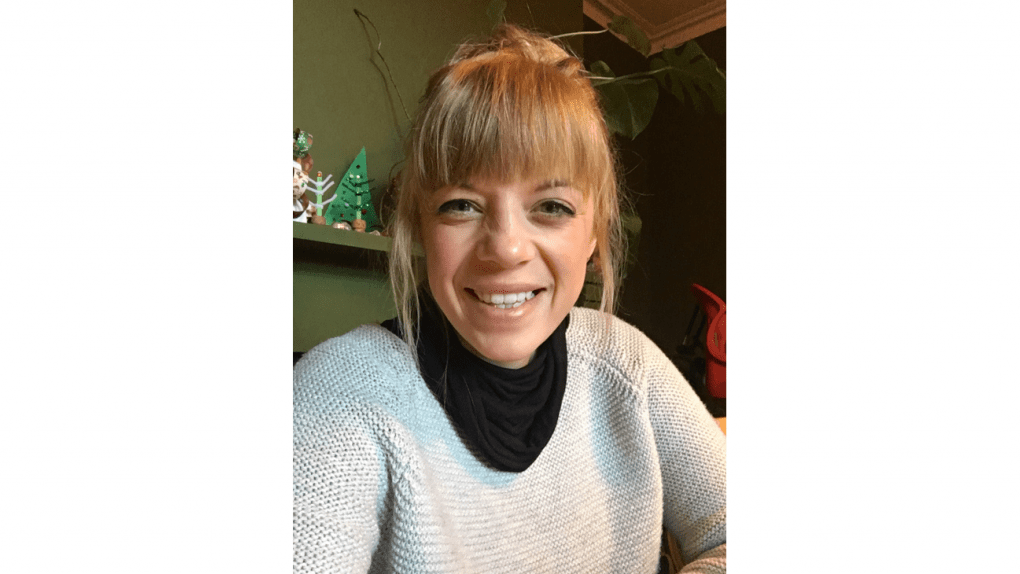 Holly Marshall, EAAA's Strategic Relationships and Partnerships Manager
Holly is a passionate fundraiser having worked for a number of national charities and smaller causes including Macmillan Cancer Support, the MS Society and Cambridge Rape Crisis. An avid campaigner (and pursuer) of positive mental health she was a member of the Norwich and Central Norfolk Mind Board of Trustee's for a number of years helping them establish their first fundraising strategy. Having been with EAAA for 6 years, she previously managed our Norfolk Fundraising Team, then Capital Appeal before moving on to specialise in our special partnership relationships. Since returning to work from maternity leave, Holly spends her spare time chasing her son around the park and training for the London Marathon which she'll run for the third time in 2022 in aid of Tommy's, the baby charity. Holly will be the host for our first International Women's Day event.
Add to my calendar
Save the date and time of this event by adding a reminder to your Google calendar or Outlook calendar.
Questions for our panel
The panel will be welcoming questions from the audience on the evening. If you have a question/s that you would like to submit in advance, you can do so below. There will also be the opportunity to ask questions during the event, however we cannot guarantee we will be able to get through them all.