Trek 24 coastal walk helps boost mission 24/7
11 September 2019
On Sunday 8th September more than 200 people took to the Norfolk coastline to complete either a 24 mile or 24 kilometre walk for the East Anglian Air Ambulance (EAAA). This is the first time EAAA have held the Trek 24 event – designed to raise awareness and funds for the charity's mission to fly 24/7 from the end of next year.
The Trek 24 event is expected to raise over £70,000 for the charity, which needs to raise an additional £1 million each year (bringing the total funds needed to £13 million a year) in order to develop and deliver a 24 hour helicopter emergency service in East Anglia.
Taking in the stunning Norfolk coastline, 123 people braved the longer walk, from West Runton to Holkham Hall, over Beeston Bump and along a great distance of shingle, which made this walk especially challenging.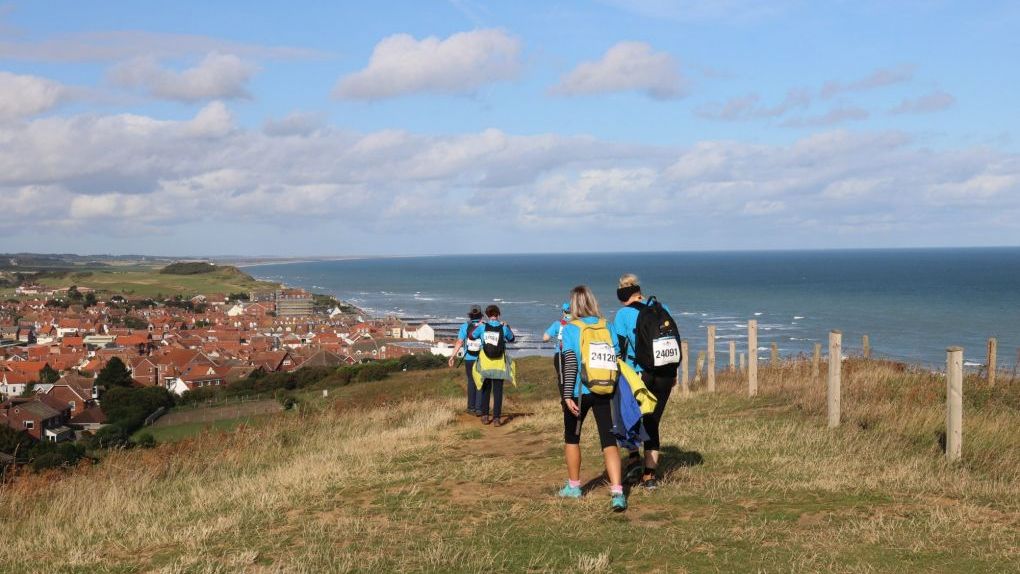 Among the 24 mile trekkers were several former EAAA patients and EAAA Critical Care Paramedic, Rod Wells. Some 24 mile participants even chose to run the route, or run a mile then walk a mile. On average, it took the 24 milers eight hours to walk the 24 mile route, including stopping for breaks.
The 24 kilometre walk started at Cley, continuing along the Stiffkey salt marshes and through Wells before finishing at Holkham. 90 people completed the 24K route and on average walkers took four – five hours to complete the shorter walk, including stopping for breaks. Among the 24K trekkers were former EAAA patients, the EAAA Aftercare Team and EAAA CEO, Patrick Peal.
The EAAA Trekkers were blessed with a bright sunny day with a refreshing cool breeze. The walkers were kept well energised and motivated by volunteers at several cheer and refreshment points along the way, with a hot meal waiting for them at the finish line in the grounds of Holkham Hall.
Alison Brett, Head of Aftercare at EAAA, who completed the 24K walk, said: "It's been a wonderful day. This has been a great event for some of our patients to aim for in their recovery and I'm really pleased to have completed the 24K walk with some of my team. We even had a former patient who has overcome several injuries complete the 24 mile walk – just incredible. I was so pleased to be there for him at the finish line.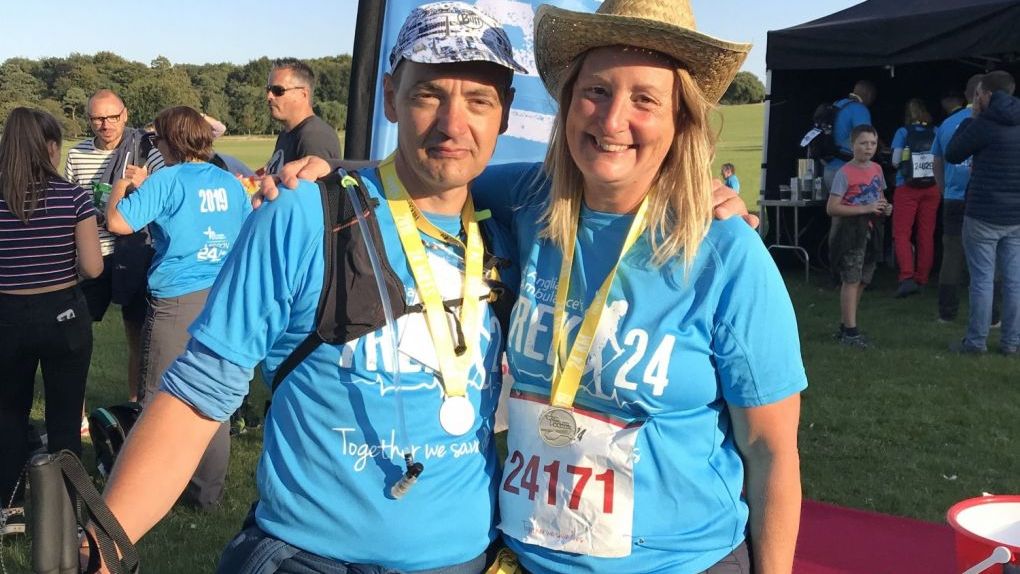 "It's been fantastic to meet EAAA supporters along the way and the event is set to raise a significant amount of money to help us go 24/7 next year. It will take a while for the final total to come in in sponsorship but we are hoping the first Trek 24 will have raised in the region of £70,000 - which is tremendous. A huge thank you to everyone who took part, volunteered and has sponsored our participants."

Aftercare Manager, EAAA