Our clinicians have seen first-hand that administering blood in a life-threatening emergency improves patient outcomes. Our aim is to now permanently carry blood to treat our most gravely injured patients and help save more lives.
Every year, EAAA is tasked to over 2,000 life-threatening accidents or incidents where urgent lifesaving emergency care is required. Due to the severe nature of the incidents we attend, many of our patients suffer traumatic injuries and extensive bleeds that only a surgeon in hospital can remedy.
The crew's job in these instances is to stabilise the patient and get them to an operating theatre in hospital as quickly as possible. Administering blood products on-scene and in flight helps our crews to keep the patient alive during this time-critical window, giving as many people as possible a fighting chance of recovery.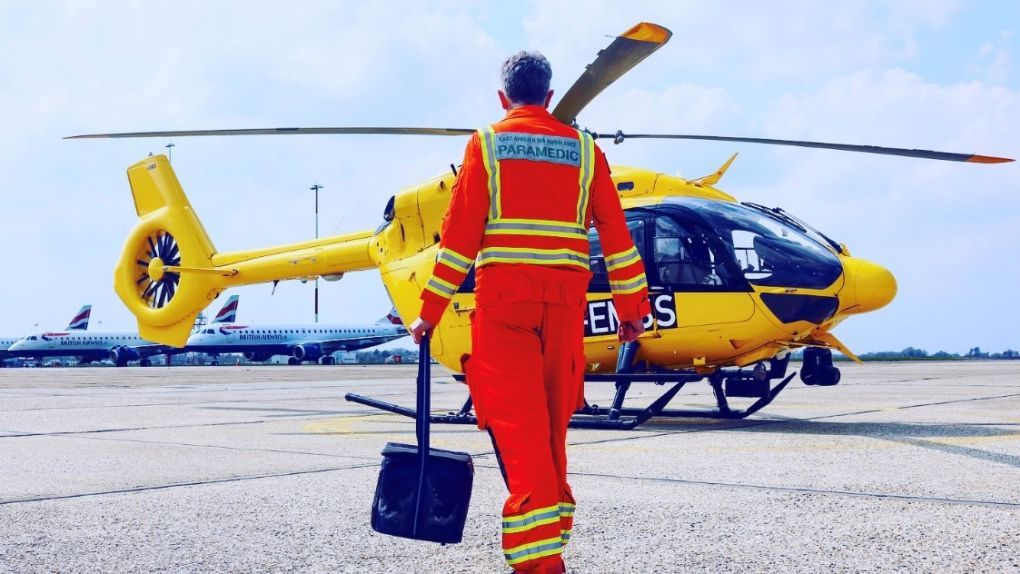 Donate to support our urgent appeal
We need to have the funds in place to be able to permanently carry blood as a core part of our service, and we need your help to do this. Please consider donating to our Blood on Board Appeal.
Donate online: Make a single donation to support our urgent appeal or make a regular donation to help us continue our life-saving service.
Text: BLOOD to 70460 to donate £5, text BLOOD 10 to give £10, or BLOOD 20 to give £20)*
Phone: 03450 669 999 today and donate by debit or credit card (08.30am - 5.00pm)
Donate now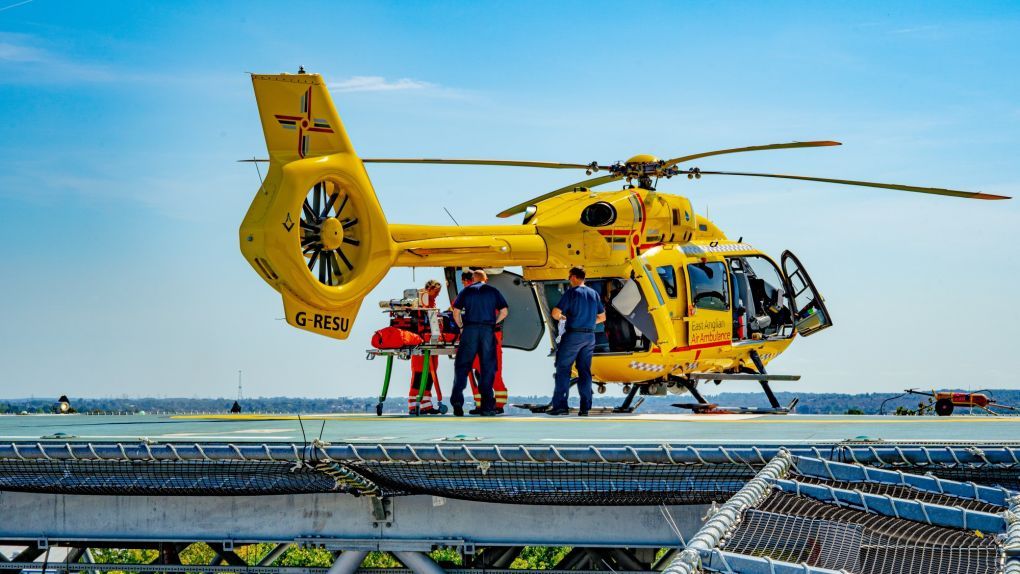 How blood helped to save Harry's life
17-year-old Harry Fisher was travelling along the A140 on his motorbike when he was involved in a near-fatal collision with a van.
When our crew arrived at the scene, the team weren't sure if Harry would make it to hospital due to the extent of his injuries, specifically the amount of blood he was losing and that both of his lungs had collapsed.
Dr Jeremy Mauger, who was there on the day, said: "Given the amount of blood Harry had lost, without a blood transfusion his odds of surviving to hospital would have been significantly reduced."
Read Harry's story
How you can help
We believe in the benefit of carrying blood to save lives and for the past five years, we have been participating in a randomised blood research trial called RePhill. However, this extensive trial recently came to an end. Now, we need to have the funds in place to be able to permanently carry blood as a core part of our service, and we need your help to do this.
The total cost of carrying blood on board our helicopters and rapid response cars for the first year is £89,354. This includes upfront costs of £16,640 for implementation, with an ongoing annual cost of £72,714.
We have listed some equipment costs of delivering blood products into our operation in the table below. Please consider donating to help us carry blood on board to help us save more lives.
Any donation that you can spare, large or small, will go directly towards this lifesaving project. Anything raised over this amount will go towards ongoing costs of our lifesaving work.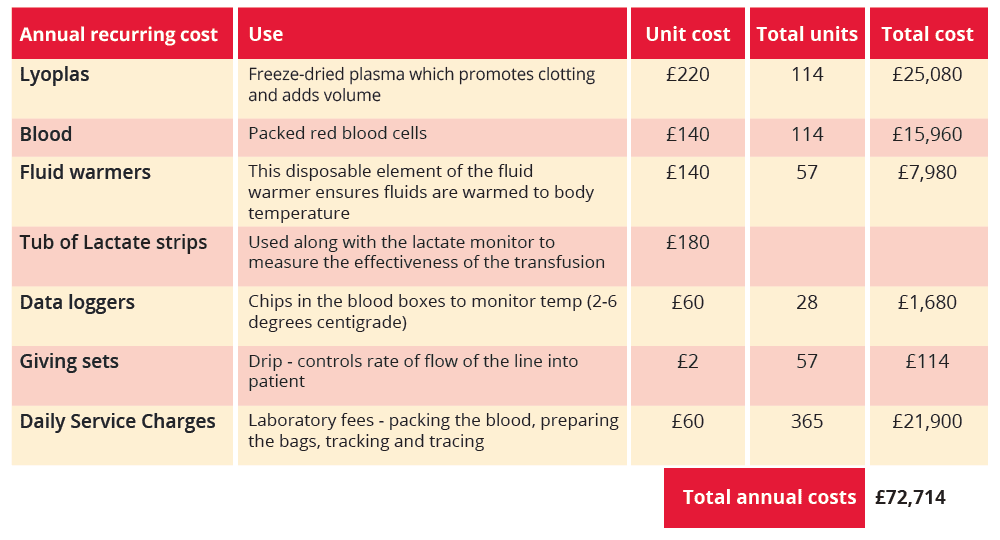 *Text to donate: Texts cost your donation amount plus one standard rate message and you'll be opting in to hear more about our work and fundraising via telephone and SMS
in the long term. If you'd like to give but do not wish to receive future marketing communications, text BLOODNOINFO to 70460. Thank you.