Anywhere
Join us for our exciting new virtual challenge, encouraging you to move more in February by getting your steps in!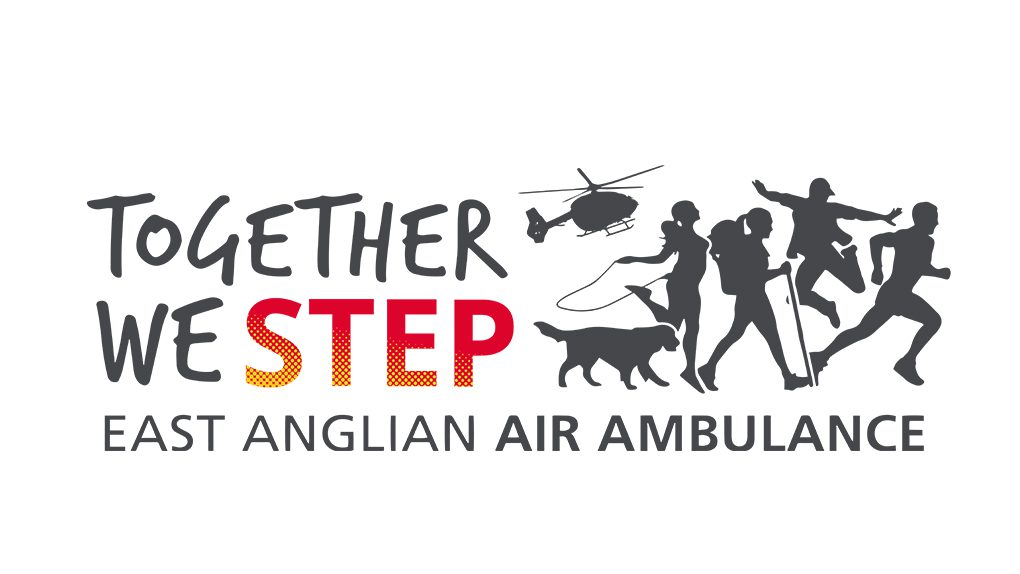 When: Throughout February
Where: Anywhere/virtual
Tickets: FREE to sign up and FREE t-shirt included
Fundraising: We suggest a fundraising target of £50.
For the whole month of February, take on our exciting virtual challenge, Together We Step, to support EAAA and help keep our helicopters in the sky. 
Whether you're getting your steps in by walking the dog, running, through general exercising or a mixture of everything, we challenge you to;
6000 steps a day (or 174000 steps in a month)
10000 steps a day (or 290000 steps in a month)
14000 steps a day (or 406000 steps in month)
However, you are more than welcome to create your own target based on your abilities – this is your challenge so try to push yourself!
Taking part as a group? Why not try and step a million in a month.
It's FREE to sign up and you'll even receive a free t-shirt just for taking part! (while stocks last).
Sign up today to support East Anglian Air Ambulance
You can sign up to this event in two simple steps:
Join our group on Facebook to keep up to date with the event and interact with team mates!
If you dont have access to facebook, please check our FAQs and follow the link to complete your registration.
Frequently Asked Questions:
A virtual event means you can take part from anywhere. You can plan your own route close to home which means no commute to the start line! 
Any activity you like! Whether it's to get yourself back into some activity after the festive period, or whether you are a seasoned runner, we challenge you to set yourself a step goal to reach throughout the month of February. We've suggested the targets above, but you can adapt this to suit your ability – try to challenge yourself!
Together We Step is free to join, however we would encourage everyone taking part to raise £50 for East Anglian Air Ambulance. Your sponsorship is vital in helping to keep our helicopters flying. We'll be on hand to support you to hit your target whether you choose a £50 target, or a £500 target!