EAAA Doctors, CEO and former patient to take on Chariots of Fire race
12 July 2021
A team from East Anglian Air Ambulance (EAAA) will be amongst hundreds of relay runners taking on the 1.7-mile race in September.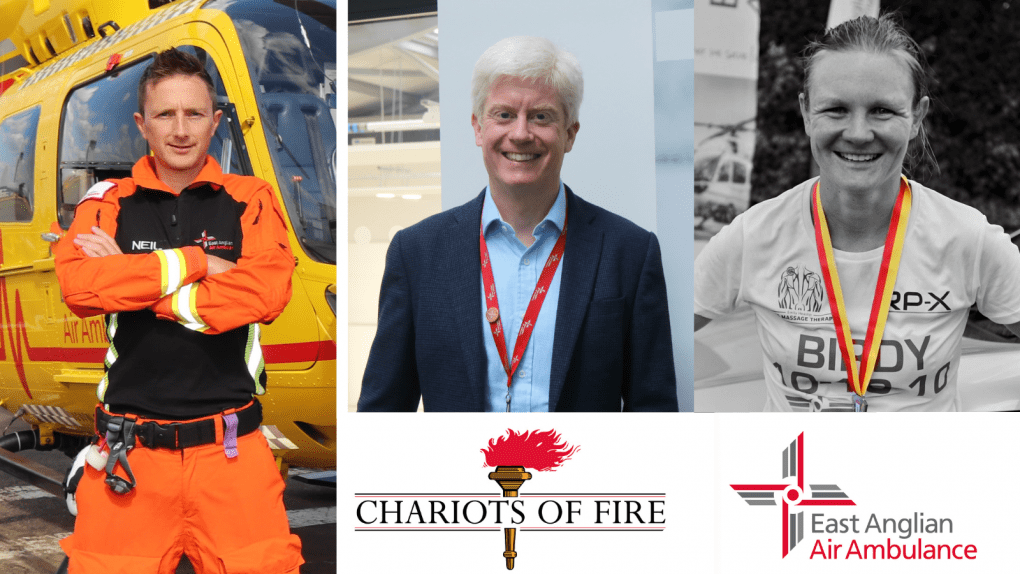 This year Cambridge's Chariots of Fire relay race will support a £97,500 project to provide more life-saving CPR training through EAAA. Currently, survival rates from an out of hospital cardiac arrest are just one in ten, but more awareness and confidence in delivering bystander CPR and access to defibrillators can help to improve these odds.
Doctor Neil Berry, one of the charity's frontline consultants, will be amongst four clinicians representing the life-saving charity on the day and taking part in the race. Joining the doctors in the EAAA team will also be the charity's newly appointed CEO, Matthew Jones, (previously Director of Operations at the charity) and a former EAAA patient, Laura Bird, who is a seasoned multi-marathon runner.
Together, the team of six will be flying the flag for EAAA and bringing out their competitive sides as they take on the city's infamous relay race, starting and finishing on Queens' Green.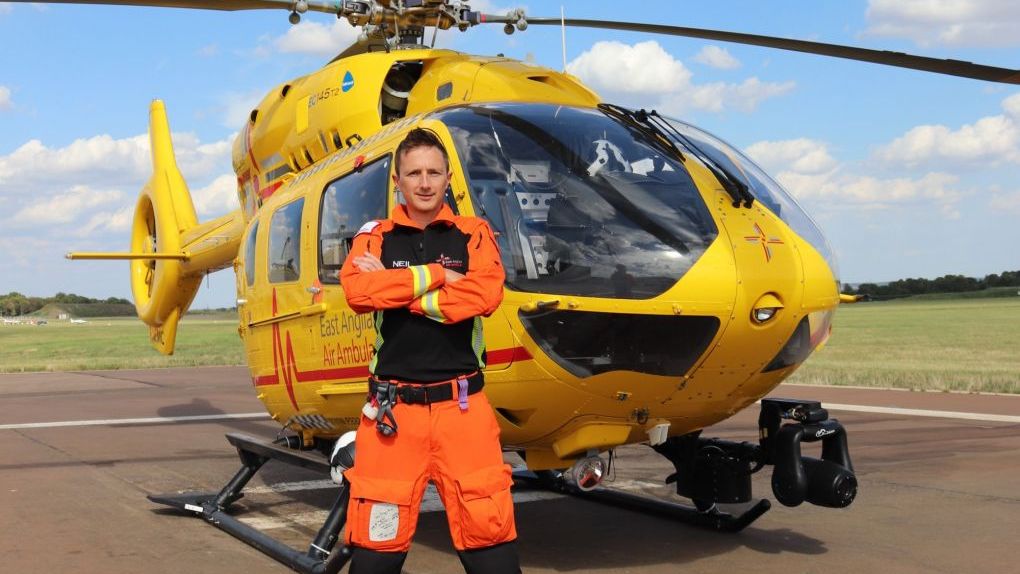 Doctor Berry is an accomplished triathlon participant who has ranked highly in several national events, Matthew Jones is a keen road runner over various distances and Laura Bird is an ultra-marathon runner, last year completing 10 marathons back-to-back to raise funds for EAAA; the charity that saved her life. Also running for EAAA will be Doctor Drew Welch, Doctor Natalie Lonsdale and Doctor Kate Barkshire.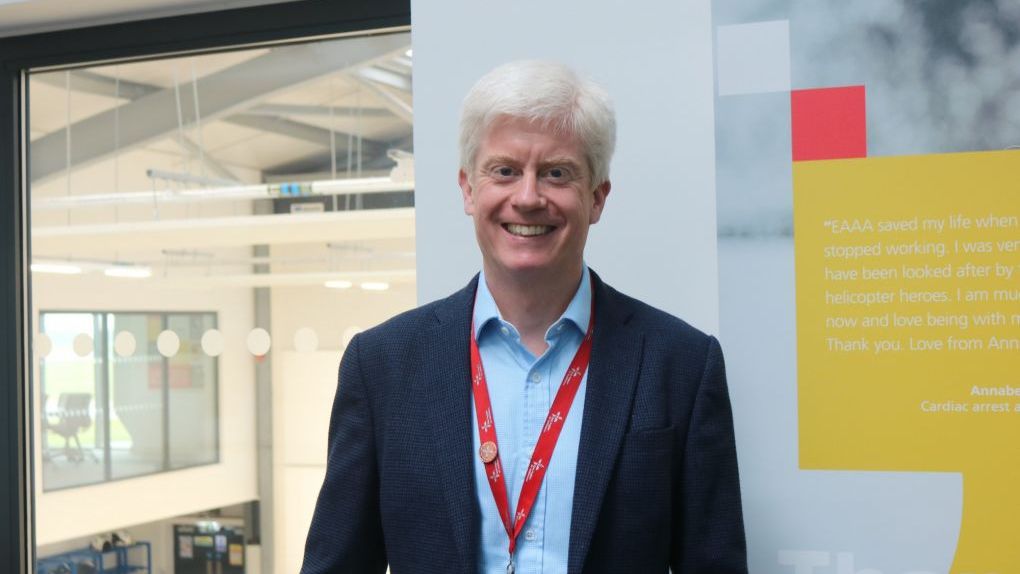 Looking ahead to the race Matthew Jones, CEO of EAAA since 1 July 2021, said: "This will be a really fun and exciting challenge to take on with the help of four of our amazing doctors and Laura Bird, whose fitness and enthusiasm for running is a huge inspiration. In our team we've got a great mix of running abilities and for many it will be their first competitive relay race. We're keen to get training and very much looking forward to the event, which will provide an incredible boost to our vital work in increasing CPR and defibrillator training in the community, to help increase the survival rates from cardiac arrests.
"I would like to take this opportunity to thank Hewitsons Charitable Trust for involving us in this great event and all of the teams who have signed up so far. If you're part of a group or business who would like to get involved and take on this challenge on behalf of EAAA and our life-saving work, then please enter a team."

CEO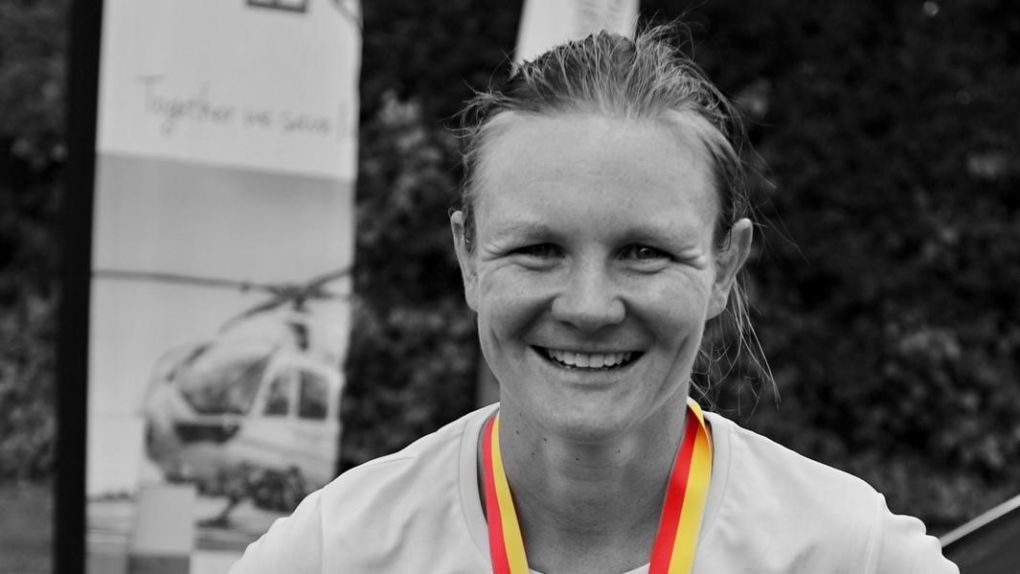 Laura Bird added: "To be asked to take part in Chariots of Fire alongside this incredible team of life-savers is a huge privilege. I am definitely more of a long-distance runner but am looking forward to taking part in a completely new challenge for a cause that not only saved my life, but also helps so many people across the region every day of the year and does so much good for the local community."
Chariots of Fire is organised by Hewitsons Charitable Trust, the charity established and supported by HCR Hewitsons, and is the region's longest running charitable relay race. Launched in 1992, Chariots of Fire has raised in excess of £1.48 million for local causes. The race route takes on a unique and picturesque route, starting at finishing at Queen's Green, passing through Trinity College and King's College.
Enter your team to take part in Chariots of Fire today and help EAAA save more lives.