Remember a Charity Week – leaving a gift for the future
08 September 2021
Remember a Charity Week runs from 6 – 12 September and encourages everyone to make or update their Will and remember a charity close to them at the same time. Gifts in Wills currently fund over a fifth of our lifesaving work; meaning that many of the people being saved by our clinical teams today are being helped by the incredible generosity of those no longer with us.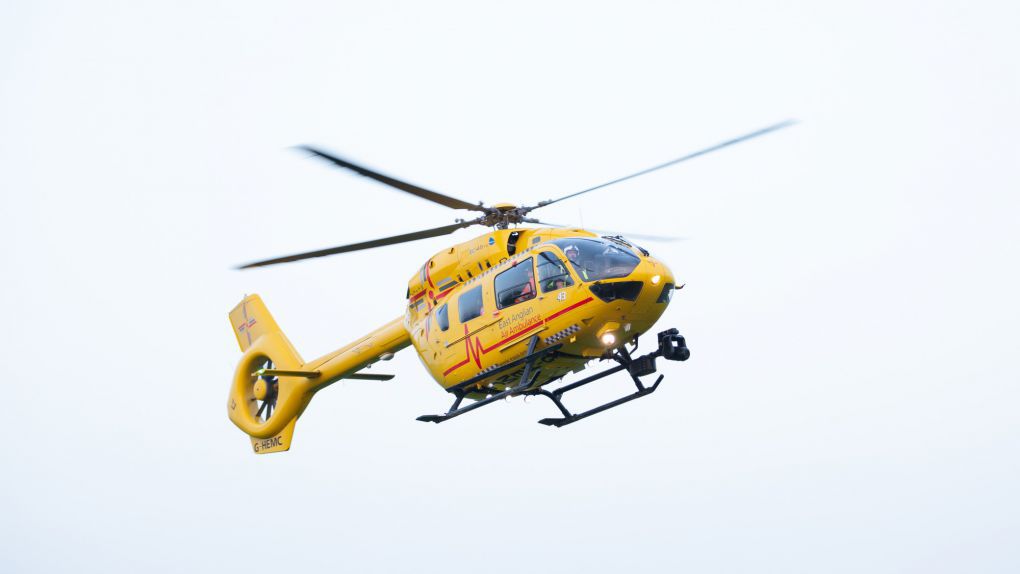 It is thanks to these supporters who had the foresight to see how much of an impact they can make by leaving a gift for the future that we have made great leaps in pre-hospital emergency medicine since the charity was established in 2000. Not only providing rapid life-saving treatment at the scene of an accident or medical emergency, but also helping more patients to recover and go on to lead a fulfilling life, often supported by our dedicated Aftercare Team.

Below: Stephen Melvin fell 15 metres from a climbing wall breaking several bones in his body, including his back and both legs. One year later he walked 24 miles to raise funds for EAAA, pictured with Alison Brett of the EAAA Aftercare team.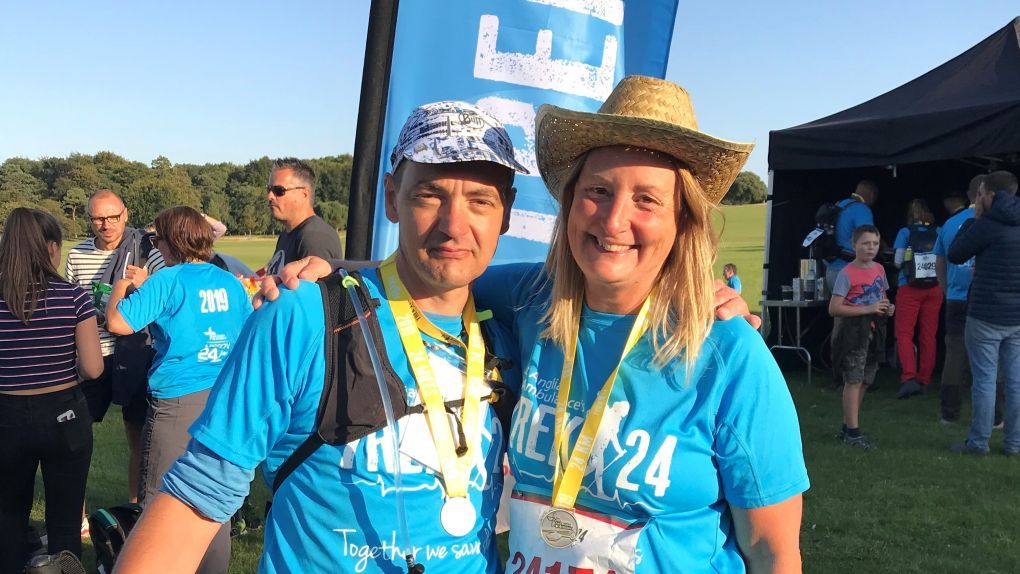 These special gifts left in Wills, no matter what their shape or size, help to make sure that we can continue to give as many people as possible word-class treatment right at the scene, bringing them the very highest standards of care, using the latest technology to make a difference and save more lives.

A stark reminder of the powerful impact of gifts in Wills on our daily work is our new base in Norwich. This £7 million development was primarily funded through years of unexpected gifts in Wills which we were able to save and safeguard for the base; for the future of the operation.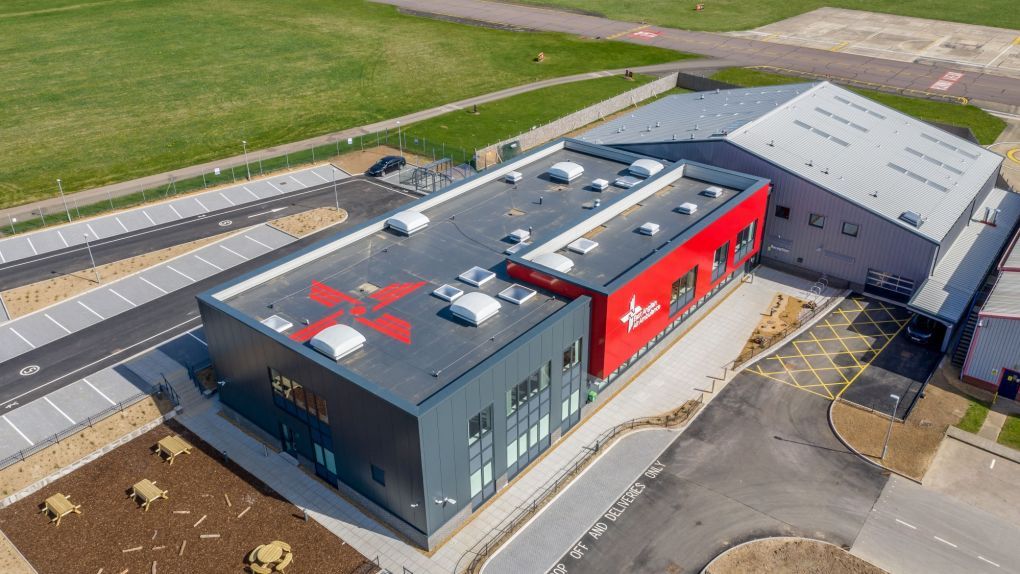 This included over £500,000 from the sale of a 1964 Ferrari Nembo Spider, generously gifted by Richard Allen, a racing driver and motor enthusiast who passed away in 2016, which enabled us to purchase the land the new base is built on. Richard said he could clearly remember the EAAA helicopter coming to the help of one of his fellow race drivers, hence his generous gesture. Without these magnificent gifts, we simply wouldn't have such a magnificent, world-class facility today, fit for the future of the operation.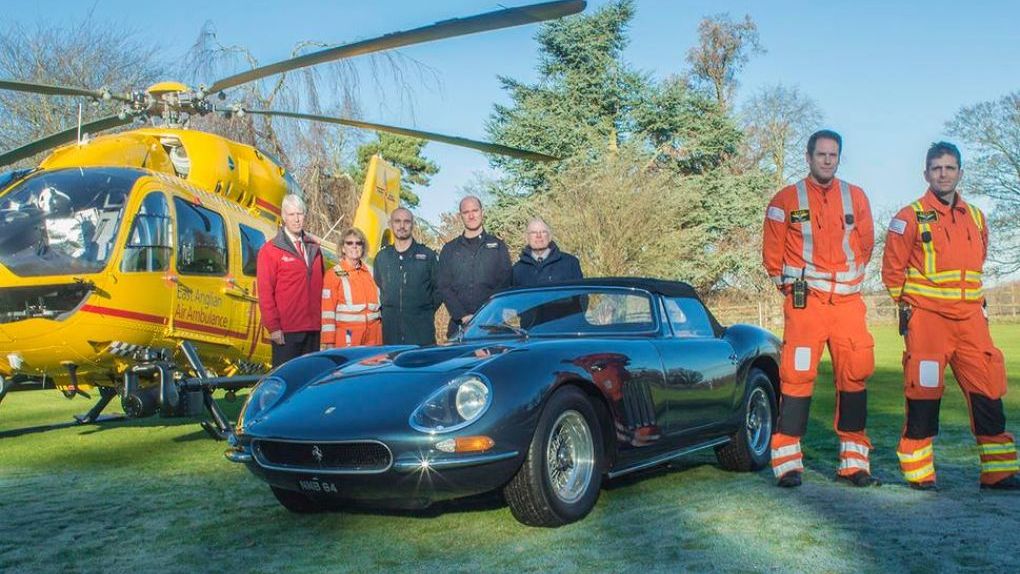 Lucy Day, Gifts in Wills Manager at EAAA, said: "Planning for the future is important to all of us. We want to make sure that the people and causes that we care about continue to be looked after. Making a Will is an important part of this planning process as it will make sure that your wishes are carried out; making sure that your money and possessions are distributed in the way you choose and that your dependents are looked after as you wish.
"Remember a Charity Week is an opportunity for everyone to take a moment to consider leaving a gift to charity in their Will after looking after loved ones, and for charities like EAAA to celebrate the impact of these amazing gifts in helping them to achieve great things. These gifts make a huge impact on our work and we're always incredibly grateful to know that someone has taken the time to think about EAAA and decided to include us in their Will."
Everyone has different reasons for supporting a charity in their Will, here are some of the reasons given by one of our regular volunteers:
"Because, when someone has had a life-threatening accident or a medical emergency, the crew can be with them in minutes, with state-of-the-art equipment and expert treatment – not just to stabilise them but to give them life-saving care right at the scene. It's a fantastic service that just keeps on getting better and better, and we can all play a part in that by supporting it. That's why I wanted to do my bit, by making a gift in my Will to their work."

EAAA Volunteer
We hope that during this Remember a Charity Week you will consider making or updating your Will, knowing that the actions you take today could help to save a life in the future.