We are tasked an average of eight times a day from our bases in Norwich and Cambridge. View missions from the last 12 months below. Please note - not all missions are published for confidentiality reasons
Missions in East Anglia
Returned 3 results for Road Traffic Collision May 2021 Suffolk
Clear filters
31/05/21
Road Traffic Collision
Anglia Two was tasked near to Newmarket to assist EEAST with a man in his sixties who suffered a cardiac arrest
29/05/21
Road Traffic Collision
Anglia One was tasked to Ipswich to assist EEAST with a man who was involved in an RTC.
14/05/21
Road Traffic Collision
Anglia Two was tasked by RRV to Lakenheath to treat a man in his twenties who was involved in a RTC.
09 Apr 22
Leap
Cambridgeshire
Join our dare-devil team of skydivers and take the leap of your life from 13,000ft.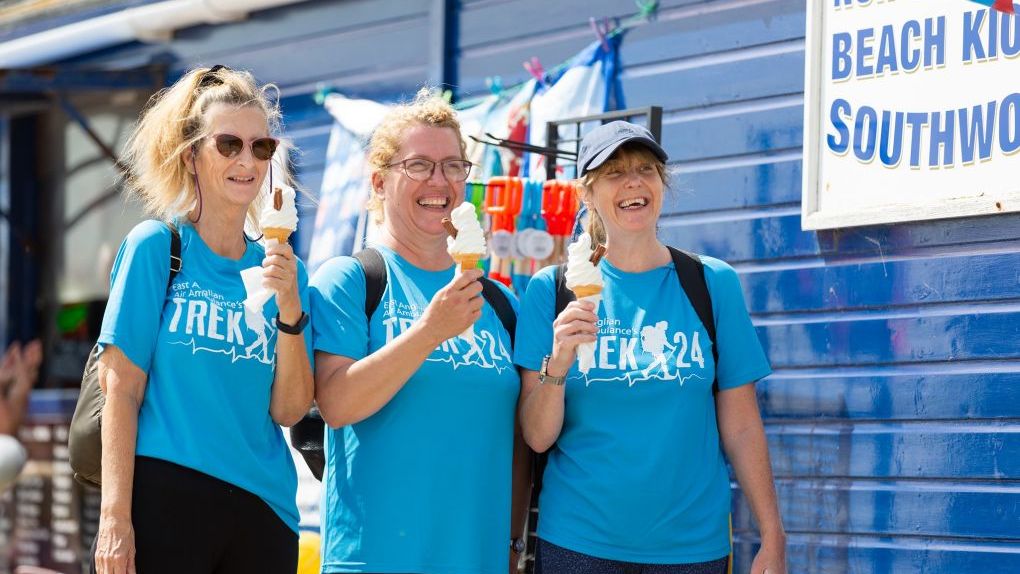 11 Jun 22
Walk
Suffolk
Saturday 11th June 2022. 24 miles or 24 kilometres. Book from £20.00