We are tasked an average of eight times a day from our bases in Norwich and Cambridge. View missions from the last 12 months below. Please note - not all missions are published for confidentiality reasons
Missions in East Anglia
Returned 21 results for Road Traffic Collision November 2020
Clear filters
30/11/20
Road Traffic Collision
The critical care team from Anglia Two was tasked by RRV to assist EEAST, police and fire with a man in his sixties
27/11/20
Road Traffic Collision
The critical care team from Anglia Two was tasked by RRV to assist EEAST, police and fire with a woman in her thirties
27/11/20
Road Traffic Collision
The critical care team from Anglia Two was tasked by RRV to assist EEAST, police and fire teams with a teenage male
26/11/20
Road Traffic Collision
The critical care team from Anglia One was tasked by RRV to assist EEAST and police with a man in his thirties
26/11/20
Road Traffic Collision
Anglia One was tasked to Blythburgh to assist EEAST, police an fire teams with a teenage woman who was involved in a RTC
24/11/20
Road Traffic Collision
Anglia Two was tasked to Southend on Sea to assist EEAST, police and fire teams with a woman in her fifties
24/11/20
Road Traffic Collision
Anglia One was tasked near to Fakenham to assist EEAST, police and fire teams with a man in his forties
23/11/20
Road Traffic Collision
Anglia Two was tasked to Ipswich to assist EEAST and police with a man in his twenties who was injured in a RTC
22/11/20
Road Traffic Collision
Anglia Two was tasked to Wymondham to assist EEAST, police and fire teams with two patients involved in a RTC
19/11/20
Road Traffic Collision
Anglia Two was tasked to Letchworth to assist EEAST with a young child who was involved in an RTC.
19 Aug 22
Run
Norfolk
East Anglian Air Ambulance are delighted to be partnered with Run Sandringham once again in 2022.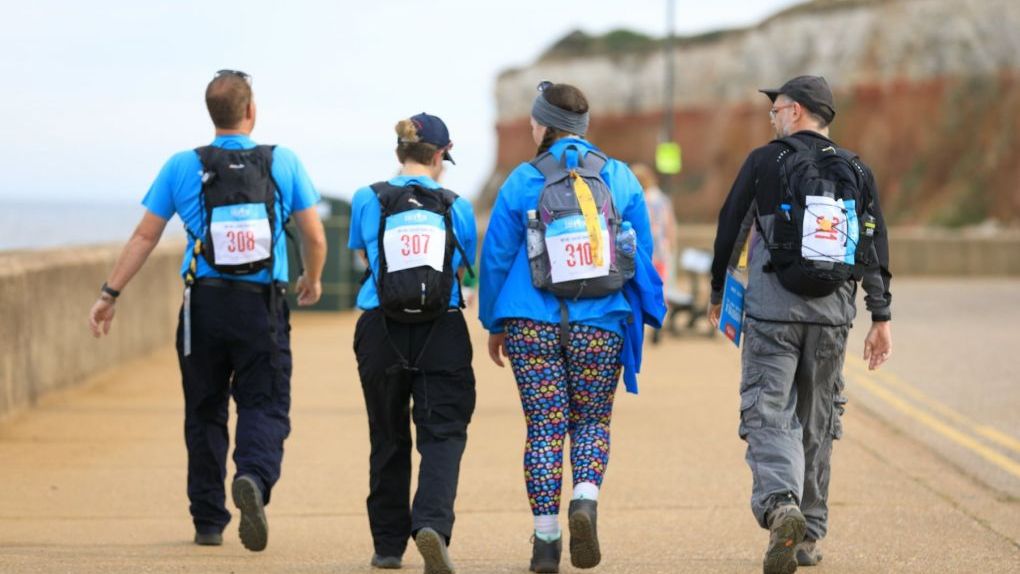 11 Sep 22
Walk
Norfolk
Sunday 11th September 2022. 24 miles or 24 kilometres. Book from £30.00.