Dr Welch, said; "This was one of the most challenging situations I've faced since I started working on the air ambulance three years ago." Please note, this story contains graphic images of injuries.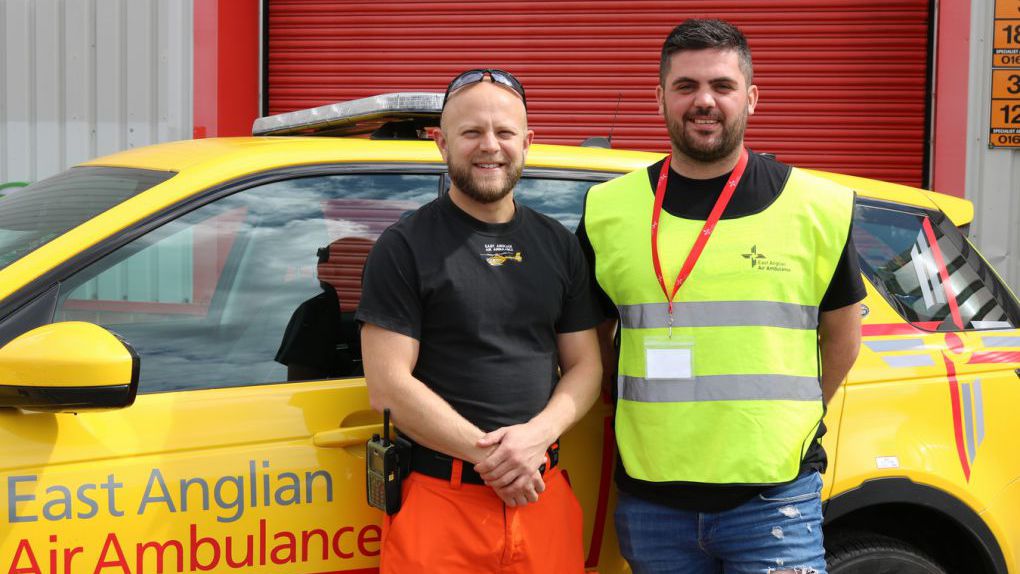 On 13th June 2018 Tom Port, from Lowestoft, was helping to landscape a friend's garden. Tom is a family man who lives with his girlfriend Remi and their baby Oslo who was just two months old at the time of the incident. He was using a machine called a rotovator to pull up tree roots embedded in the earth. Tom used these frequently for work and was well experienced in how they operate.
Tom was pushing the machine along when it suddenly hit something (he later found this to be a piece of chain buried in the soil) and caused the rotovator to leap back and up onto his left leg, impaling it on the blade. He caught the machine and walked forward a couple of paces before falling to the ground on top of the rotovator. One of the blades had gone into Tom's thigh and rotated down into his leg with the tip of the blade exiting just above his knee. The skin between those two points had remained intact but Thomas was now stuck over the rotovator with the blade embedded in his leg in immense pain with no way of moving.
Tom's friend Richie instantly called 999 at 17.44 and the EAAA HEMS team aboard Anglia One was activated at 17:46. They arrived at the patient's side at 18.06 (just 20 minutes after the 999 call). The clinical team of Dr Drew Welch and Critical Care Paramedics Ben Caine and Liam Sagi assessed the situation. Our crews train for all sorts of scenarios, but this was definitely a first for them. With the expert knowledge from the fire service they soon realised that dismantling the machine would be a long and painful process with the risk of further damage to Tom's leg.
After a thorough assessment of the injury our clinicians decided that a surgical incision could safely be made to free the blade and allow him to be lifted off the rotovator. In order to cause minimal pain and in order to treat any underlying injuries or further bleeding, Tom would require a general anaesthetic. After careful planning and a briefing involving three ambulance crew, six firefighters and Tom, the team were ready to proceed.
Within three minutes the team had administered the anaesthetic, made an incision, lifted Tom up and off the blade, turned him over onto a stretcher, placed him on a ventilator and applied dressings to his injuries. Tom was then flown directly to Norfolk and Norwich University Hospital, which is one of the regional specialist centres for plastic surgery. The nearest hospital 8 minutes away would not have the expertise to manage this type of injury. By road, the journey would have taken 43 minutes – but pilots Steve Norris and Rob Gleave were able to reduce the journey time to just 12 minutes. Tom remained in hospital for two and a half weeks and required several operations along with some strong antibiotics to clear the infection caused by the heavily contaminated wound.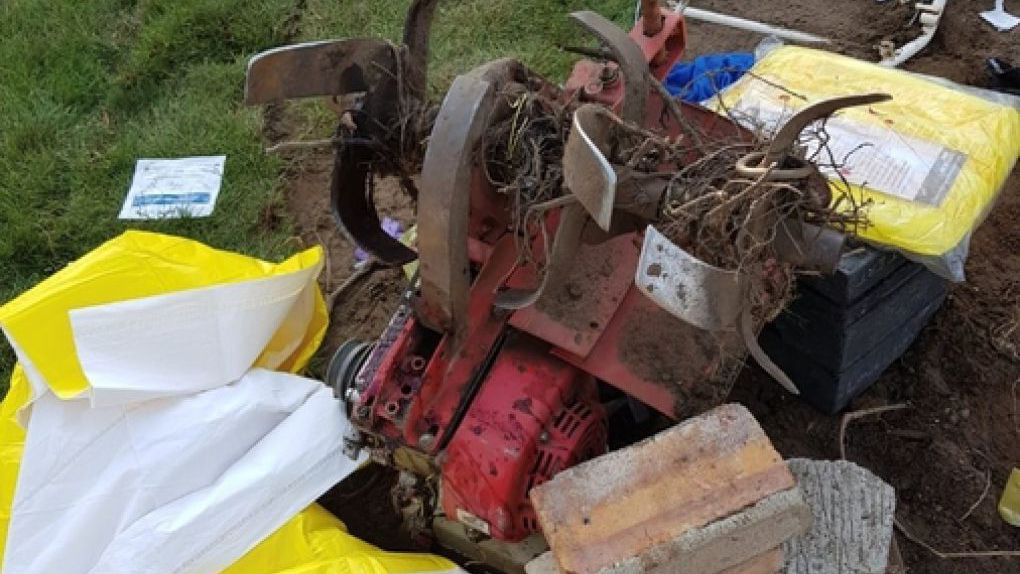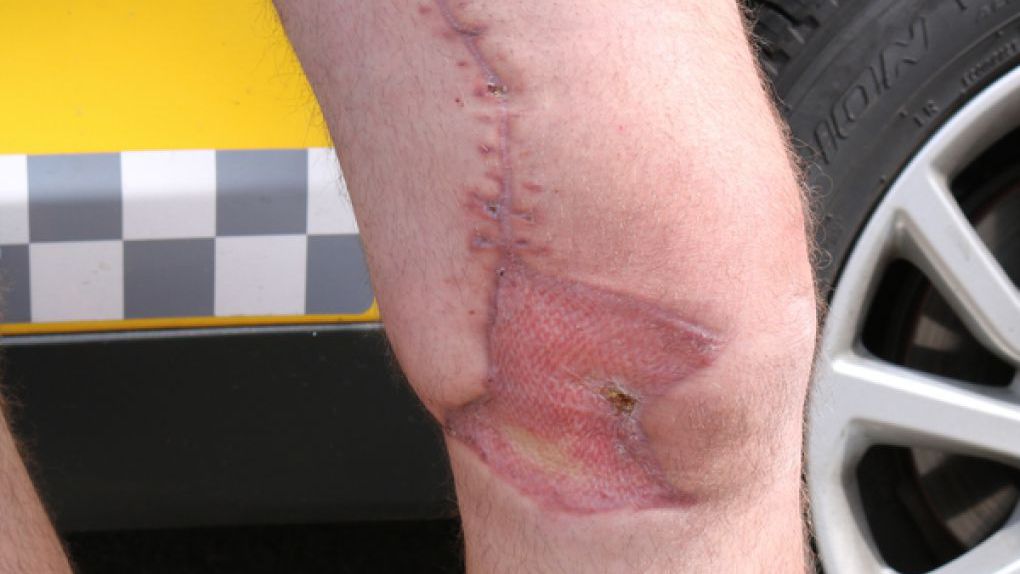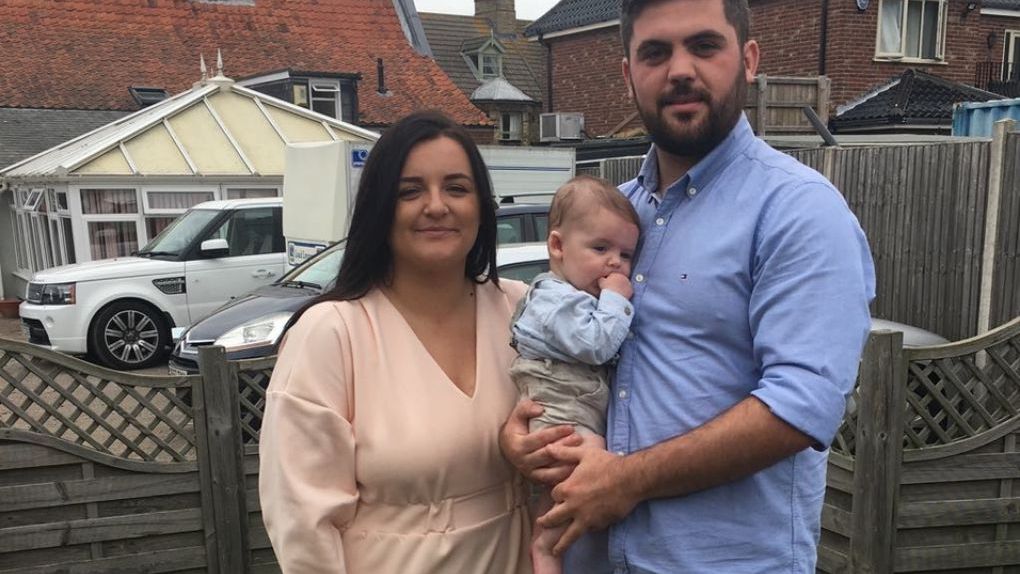 Donate today
On leaving the hospital it was a couple of weeks before Thomas was able to hold his young baby again. On 10th August, just two months after the incident Thomas walked into EAAA headquarters to meet Dr Welch and piece together what happened to him.
Dr Welch, said; "This was one of the most challenging situations I've faced since I started working on the air ambulance three years ago. Administering an anaesthetic to someone impaled face-down on a machine was a high-risk intervention, but with the help of the ambulance and fire crews, we ensured it was carried out in a controlled and safe manner resulting in Tom receiving prompt and effective treatment at every step of the way."