Our Rapid Response Vehicles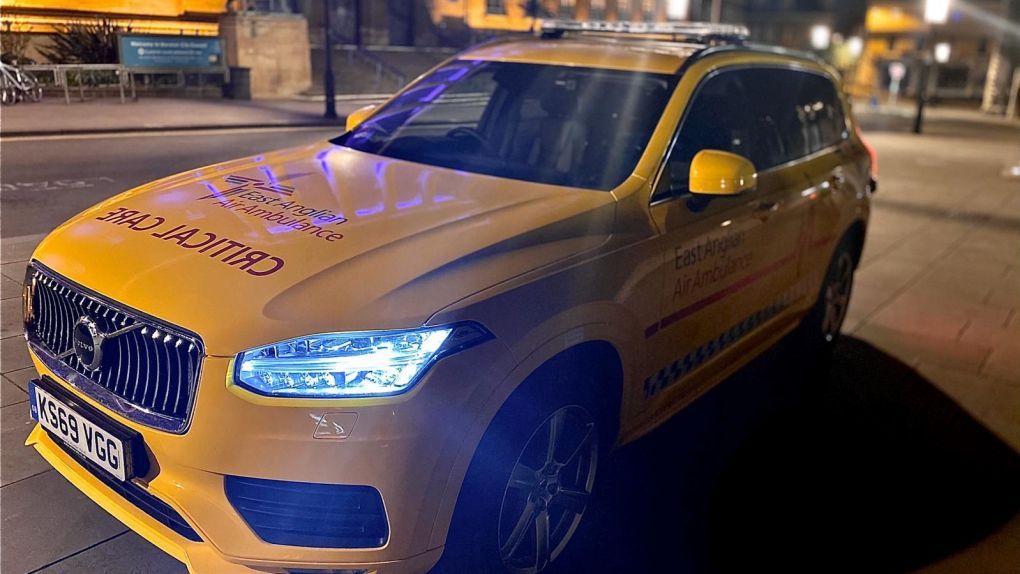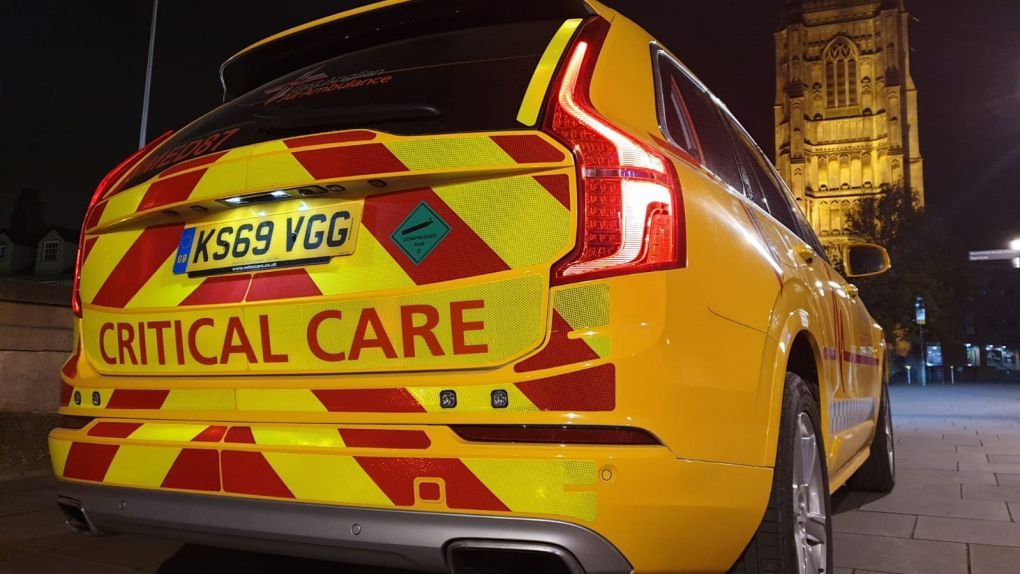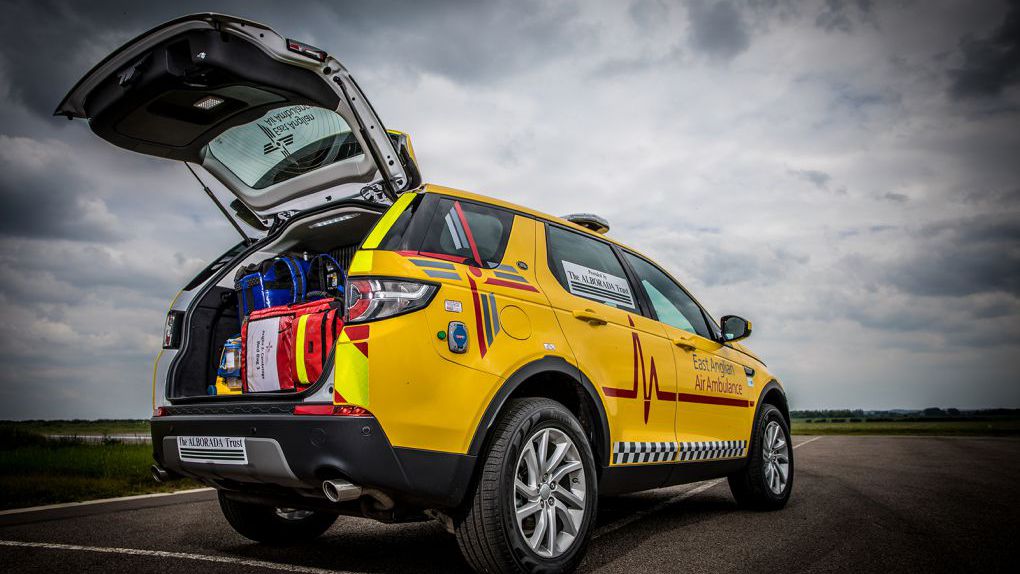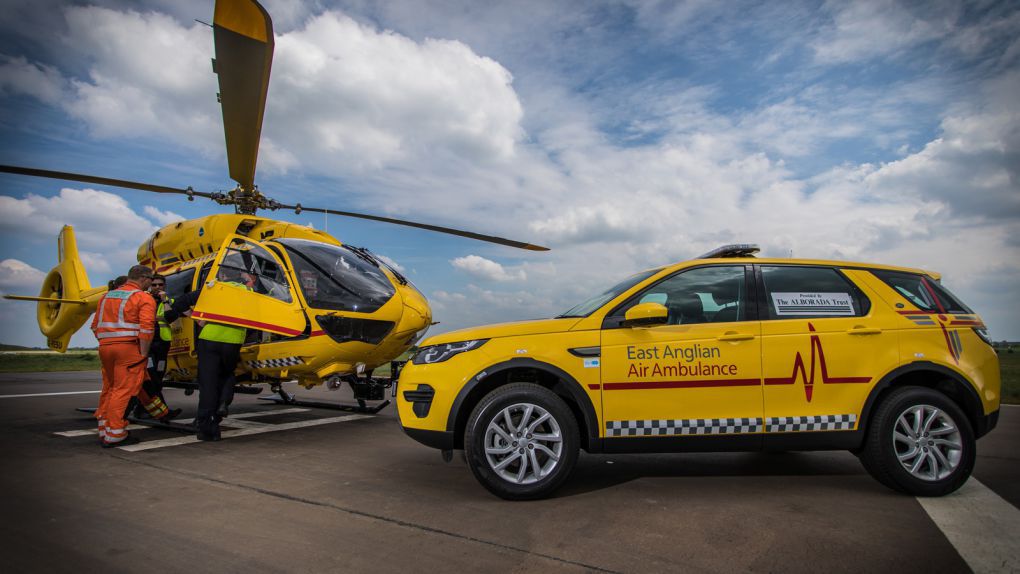 East Anglian Air Ambulance operates two types of Rapid Response Vehicles (RRVs); two Volvo XC90s for night shifts, also known as call sign NMED87 in Norwich and CMED89 in Cambridge, and two Land Rover Discovery Sports for day shifts, NMED85 in Norwich and CMED88 in Cambridge. All of our response vehicles carry the same equipment as our helicopters and give our crews an alternative way of getting to patients in the quickest time possible.
Now that EAAA delivers a 24/7 service by car, having two RRVs at each base will make the shift changeover easier for our crews and give us a lot more resilience when one vehicle is being serviced or repaired. One of the new Volvo XC90 RRVs was fully funded by a one-off government grant, the other was kindly funded by our supporters and two charitable trusts, The Wixamtree Trust and The Martin Laing Foundation. The purchase of the Cambridge Land Rover Discovery Sport vehicle was made possible by a generous donation from the Alborada Trust. Further funds for the provision of the RRVs were kindly donated by The Simon Gibson Charitable Trust, and other generous trusts.
Take a quick tour of our Volvo XC90 response car with Doctor Chris Chadwick during a night shift:
Special features
The RRVs have an electrical charging plug, used to charge the medical equipment, which automatically releases when the engine is turned on, creating an even quicker and safer start for the critical care team when driving to a mission. The cars also have;
Wide boot space for all clinical equipment
Four wheel drive and good ground clearance for coping with speed bumps, kerbs, off-road terrain and low grip access
High seating position for good visibility
Good performance, ride and handling
Extras
The emergency care provided by EAAA's team of doctors and critical care paramedics can be life-saving, so getting to a mission in the fastest and safest way possible is crucial.
The high-visibility yellow and red livery replicates the livery on our two Airbus H145 helicopters.
Critical Care Paramedic Chris Neil shows us round the Land Rover Discovery Sport response vehicle in Norwich:
"The demand for our RRV night crews in Norwich has provided us with crucial evidence that there is a need for our teams to operate 24/7, but it has also confirmed that the RRV is in itself an excellent way to quickly get our highly-skilled teams to patients when the helicopter is offline or when it is quicker to travel by road than by air during the day."

CCP and Head of Service Improvement and Clinical Quality