Sponsor a mission.
The East Anglian Air Ambulance exists for life-threatening emergencies where the difference between survival and tragedy is measured in mere minutes. But every night there is a seven-hour gap in which our helicopter emergency coverage is not available, leaving local people vulnerable during the hours of darkness.
The level of care you receive should not be determined by the time of day or night you need it – and with your help, we can change this. As we make plans to expand our life-saving service to full 24/7 coverage by air, we are seeking a select group of people and businesses in the region to spearhead Mission 24/7 by joining us as Navigators.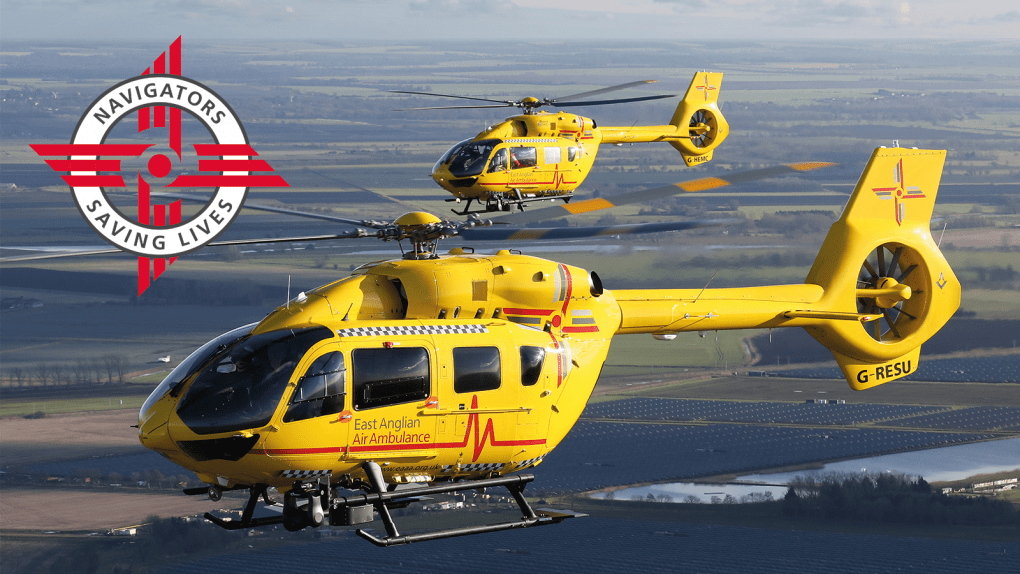 The difference

your support will make

By making a three-year pledge to sponsor one or more missions per year, at £3,500 per mission, Navigators will help us deliver many hundreds more vital critical care missions each year as a 24/7 service.

Your individual pledge will help us be there for someone in the region whose life is at risk. As part of a community of Navigators, your collective support will lead the way in providing round-the-clock life-saving care for hundreds more people in East Anglia, no matter where – or when – disaster strikes.
Recognising
your gift
As a Navigator, you will receive a pin badge to signal your support, and whether you simply wish to support Mission 24/7, or whether you want to get more involved in its delivery, we would be more than happy to discuss bespoke acknowledgement of your generosity.
Options include recognition online and at our operating bases, regular behind-the-scenes insights on the difference your support is making, opportunities to volunteer, and exclusive networking events and gatherings.
To make a gift or to learn more, please contact:
Conor McGeown, Head of Development
t/ 03450 669 999
p/ EAAA, Hangar E, Gambling Close, Norwich Airport, Norwich, NR6 6EG
"We are delighted and very proud to be supporting the East Anglian Air Ambulance as a Navigator business. The work of the air ambulance is vital to the region and anyone of us could need their life saving help at any time of day or – as will soon be the case – night. If 286 businesses in the region committed to sponsoring a mission each year that would cover the extra funding needed to provide night time cover."

Fakenham Racecourse, CEO
Founding
Navigators
Abel Homes
Fakenham Racecourse
The Higham Family Trust
Pensthorpe Natural Park
The Rowney Trust