Fund a Mission Today
By funding one of East Anglian Air Ambulance's missions, you guarantee the very best possible chance of survival for a local person in their hour of greatest need. Your support ensures that expert critical care is rapidly dispatched to the scene and helps keep families and communities together.
Each critical care mission delivered by our crews costs an average of £3,750. Navigator donors – whether supporting as individuals or through their organisations– provide life-saving certainty in these challenging times by funding one or more of these missions each year.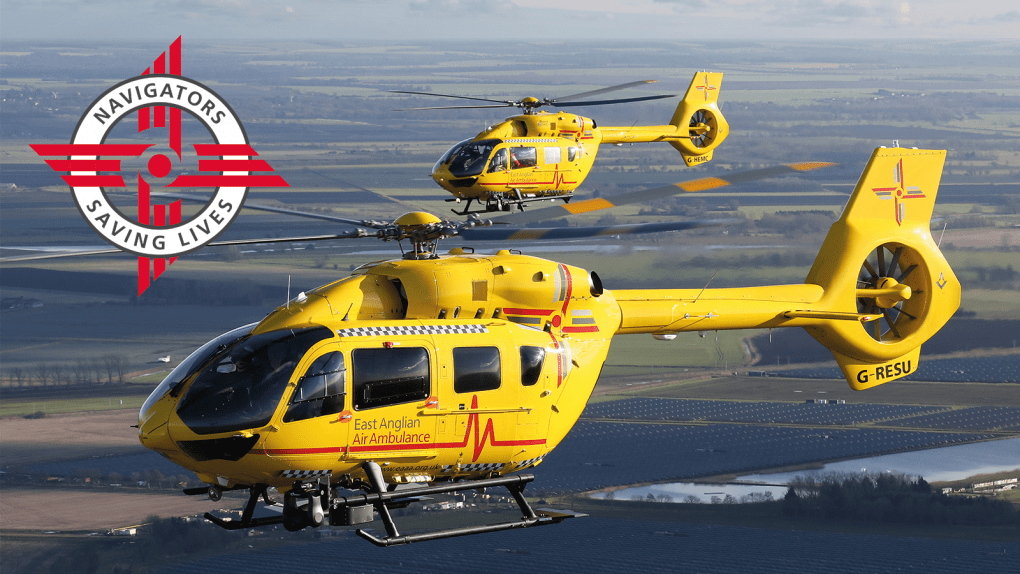 Join our Navigators
You can join by making your first annual Navigator donation online today. You can make a single donation or spread your gift over 12 months by making a regular gift. Simply select "Navigator donation" as your reason for giving.
Alternatively, if you wish to learn more about becoming a Navigator, please contact:
Ginny Seppings
Senior Philanthropy Manager
t/ 0345 669 999
e/ Ginny.Seppings@eaaa.org.uk
Keeping Navigators informed
Navigators receive regular reports and insights on our activities and missions. You are first to hear about behind-the-scenes tours, opportunities to meet staff, crew, and beneficiaries, and receive invitations to exclusive gatherings with other Navigators. We hope you will display your Navigator certificate or wear your Navigator pin badge with pride and use it as an opportunity to tell others about East Anglian Air Ambulance.
"I recognise the amazing work by the EAAA and the constant battle to keep adequate funding in place - and I want to help. In business, we have a moral responsibility to support our community and, whilst there are so many worthy charities, the air ambulance is so important for every one of us, at home and at work. By funding a mission each year, our donations are effectively inflation proof. Most businesses are able to commit to this annual payment and that helps with EAAA funding security."

Chairman, Abel Homes and founding Navigator