Find out more about the latest equipment our frontline crew carry on board our helicopters and rapid response vehicles.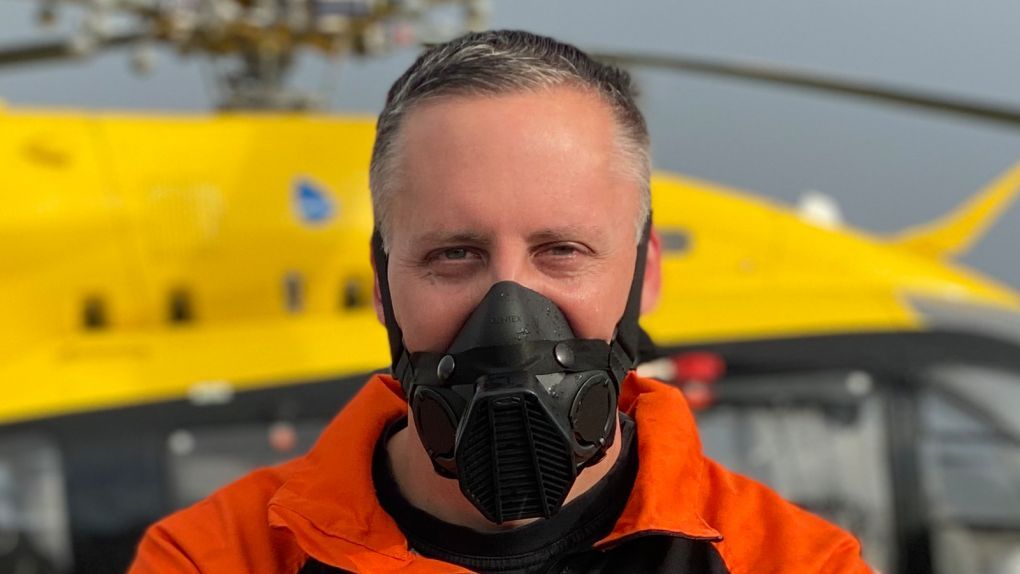 Half-Mask Respirators
A superior and much more sustainable high-protection mask for our crews, kindly funded by the Lions Club, as part of our PPE appeal. The half-mask respirators offer as much protection as a full respirator hood, are custom-fitted to each crew member, making them more comfortable, and are much more sustainable than the single-use FFP3 masks. Instead, these masks contain a filter which is changed every six months. This level of protection is now a must-have for our crews, and we're pleased to be able to offer them such an effective and more sustainable solution to single-use PPE.
PPE belt
Earlier this year, when our crews started reacting to the challenges of Covid-19, we found two things impacting on the day-to-day safety of our crews while performing critical care in the pre-hospital environment.
The first, was the best way for our crews to carry and store the PPE they might need, as this can vary depending on the mission and the patient's needs. The second, was the challenge of not having access to their flight suit pockets when operating in a level three PPE suit, and therefore the essential pieces of kit they are used to having quick and easy access to.
The solution to these problems was to introduce a PPE belt. However, we struggled to find anything currently available that met all of our needs. We quickly realised in order to get this right, we would have to look at creating something custom-designed, and reached out to a few different suppliers for help.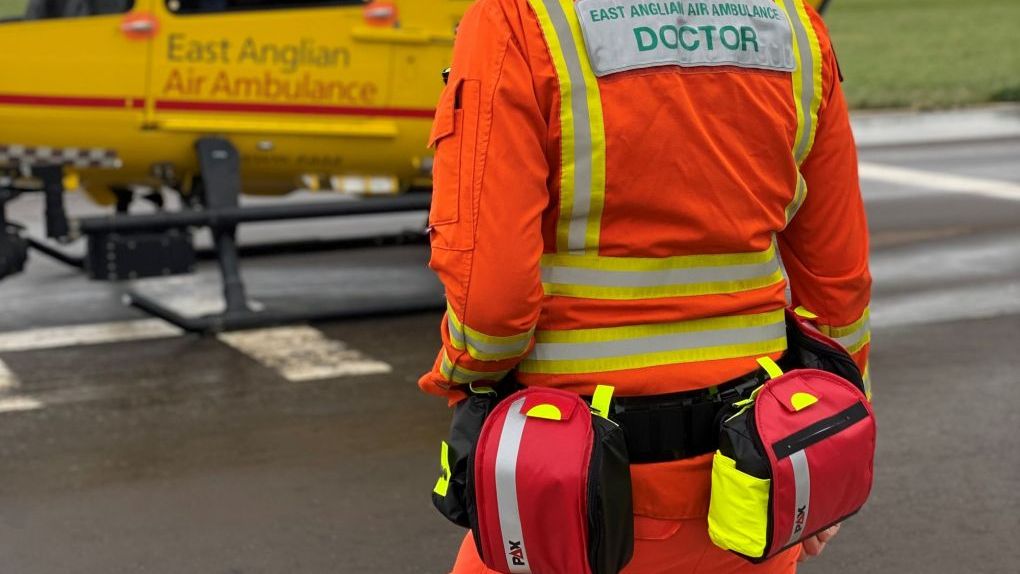 The result is the new PPE belt, designed and made for EAAA by PAX, which offers our teams up to four pouches which provide a standardised way to carry and store PPE, including one pouch specifically designed to hold – and protect – the FFP3 / half respirator mask. Some of the pouches can be used for whatever the crew might want them for, easily replacing their flight suit pockets, and the number of pouches can be scaled up or down accordingly.
Key goals of the design were to create something light, ergonomic, made from an IPC compliment material, to support infection control, that also met all of our needs and within budget. The PPE belt has also utilised reflective material, to help with night safety and use.
Richard Hindson, Head of Operations at EAAA, comments: "This innovation allows our clinical team to operate much safer and more efficiently when wearing full PPE and solves a lot of the problems we were facing day-to-day in the early stages of the pandemic. I would like to thank PAX for their commitment to this project, this is a great demonstration of what can be achieved when two forward thinking and innovative organisations collaborate. We're pleased to have these belts in place now to help protect our crews out on the frontline as the national Covid-19 situation starts to change."
Special thanks to the Godolphin Management Company for supporting the purchase of these belts.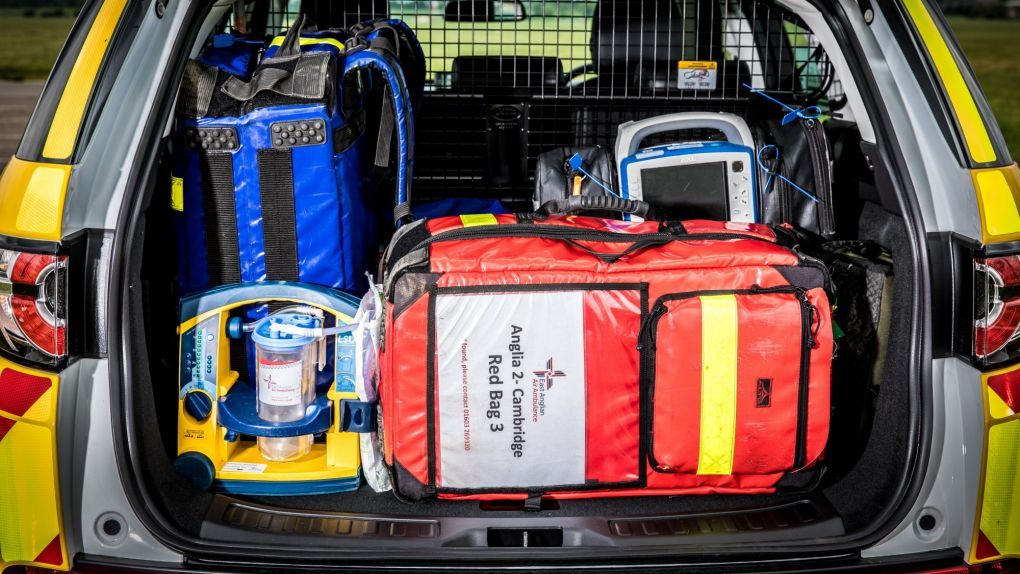 Patient monitors
We now have eight new Zoll X Series Advanced patient monitors to replace our old Zoll units. Patient monitors are used in every mission, without them, we could not deliver an enhanced level of care.
Replacing such a mission critical piece of kit is not a quick or easy decision. 33 of our clinicians thoroughly tested two candidate monitors in the field, to make sure we went for the right one. 28 of them chose the updated Zoll model as the best fit for our service.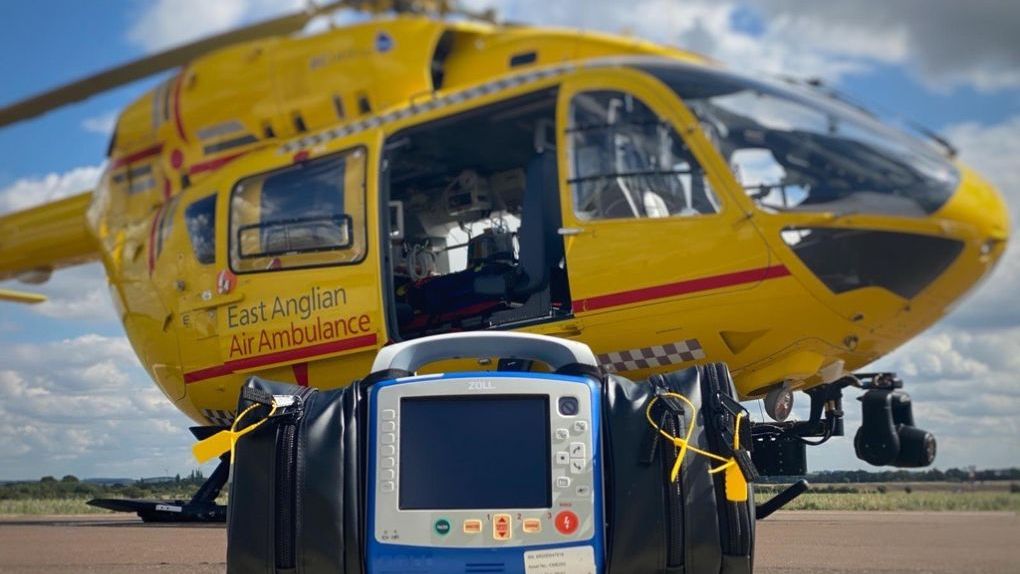 This monitor typically performs two main functions; defibrillation of patients in cardiac arrest, or with life threatening arrhythmias and on-going monitoring of critically ill or injured patients.
To provide the best possible care, our crews need to monitor heart rate and rhythm, blood pressure (including constant arterial waveform), oxygen saturations, expired carbon dioxide and core body temperature. These measurements allow the crew to titrate their interventions and provide similar monitoring and care to that of an emergency department.
This monitor also gives our crews the ability to download patient monitoring data directly and securely into the patient care record to provide a comprehensive record of the entire care episode. We are extremely grateful to all those who contribute towards the life-saving equipment which allows us to provide the best care possible.
On this occasion, a host of generous trusts and foundations (notably the Morrisons Community Fund and Alborada Trust) and Government grant funding, enabled us to purchase these new monitors. We are pleased to have eight new monitors in total, one for each of our helicopters and rapid response vehicles, as well as a spare monitor at each base.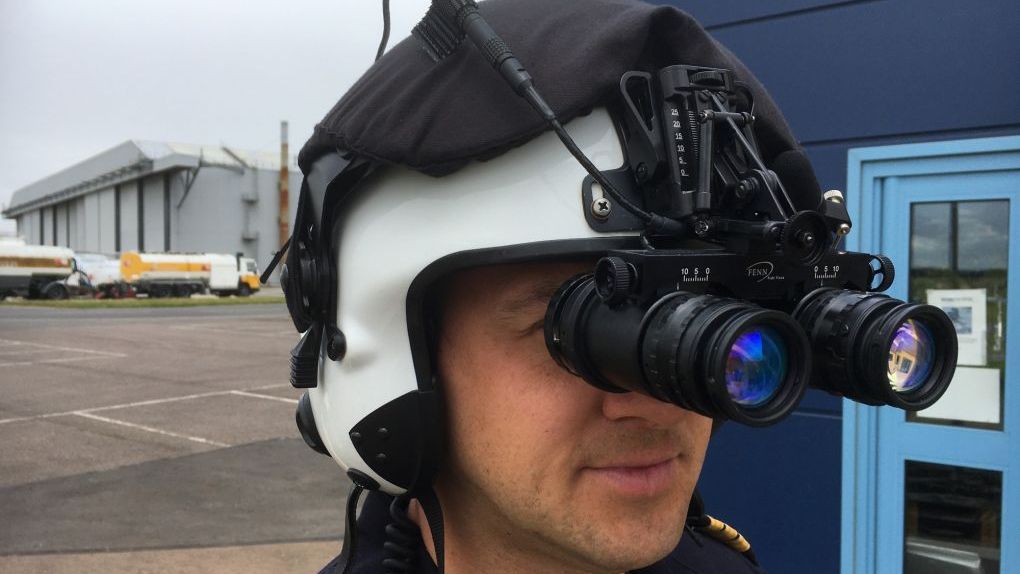 Night vision (NVIS) goggles
We have recently received new Night Vision (NVIS) goggles, which have taken our pilots into a new era of night vision technology. On the darkest nights, we have gone from looking at a world of green to a clear, sharper, monochrome picture. In 2019 we flew over 340 missions at night and this figure will increase as we move to 24/7 operations by air. Anything that can improve safety and our operational effectiveness is going to really help our ability to get critical care to the patient quickly and safely.
This impressive new kit was paid for by a Government grant, targeted at funding capital projects for air ambulances around the country. The goggles cost nearly £20,000 a set, so the grant has enabled us to make an upgrade that we were unlikely to have been able to do in normal circumstances. These new goggles are a great tool and will help our pilots to assess landing conditions at remote sites, where there might be little or no lighting from street-lights or buildings. It is now even easier to see dangerous and hard to see obstacles like telephone wires or domestic power lines.
The new goggles are also lighter and easier to wear for long periods without neck strain and have a longer battery life. Below is an image of what our crew see when they have the NVIS goggles on: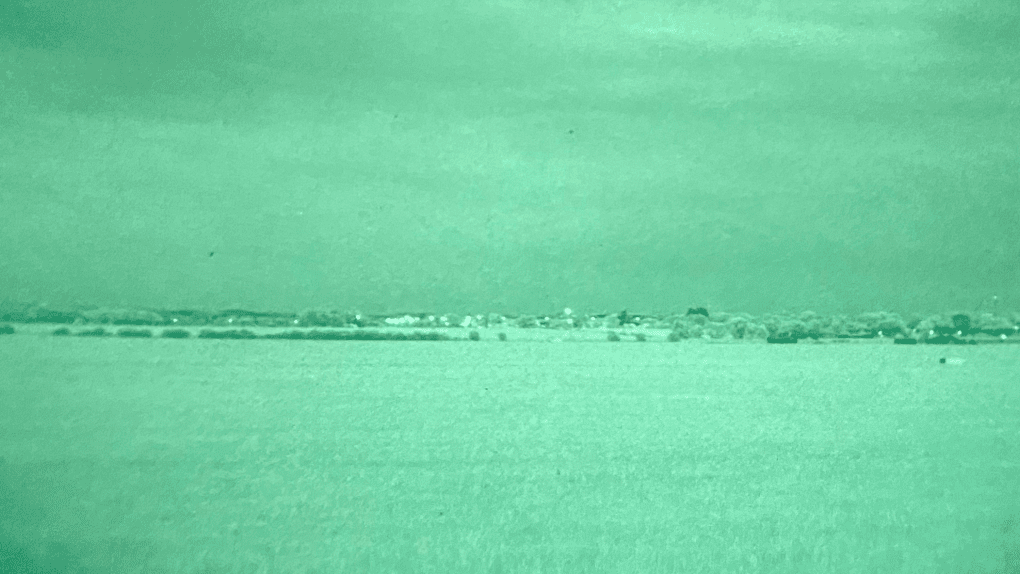 "Our latest night vision goggles are amazing and have taken us into a new era of night vision technology. They mean that on the darkest nights, we have gone from looking at a world of green fuzz to a clear, monochrome picture, feeling like our eyes have been opened. These new goggles are a great tool as we strive to make each mission as safe as possible."

EAAA Cambridge based pilot