Introducing our new Challenge Badge
Welcome to the East Anglian Air Ambulance (EAAA) Challenge Badge, where you can learn life-saving skills and be part of our awesome Challenge Badge community!
Aimed at 10-14 year olds, the Challenge Badge provides educational, engaging and fun activities for schools and youth groups across Bedfordshire, Cambridgeshire, Norfolk and Suffolk.
Why?
Every year approximately 12,000 people suffer a cardiac arrest in the East of England. Only about 40% of those receive any form of bystander cardiopulmonary resuscitation (CPR) before the arrival of the emergency services. Less than 20% have a defibrillator deployed before emergency services arrive.
Whatever our age, we all have our part to play in accident prevention and understanding how to help others in a medical emergency. The EAAA Challenge Badge is here to help you learn vital CPR skills, understand what a defibrillator is and how to use one so that, one day, you might become somebody else's life-saver.
How?
There are plenty of fun, thought-provoking, and creative activities to get involved with. Our exciting Challenge Badge tasks will not only help you learn more about first aid and accident prevention but, as you work your way through your Challenge Badge pack, you will understand more about what we do and where, our helicopters, and why our supporters are at the heart of everything we do. Plus, you will get to have plenty of FUN with fundraising!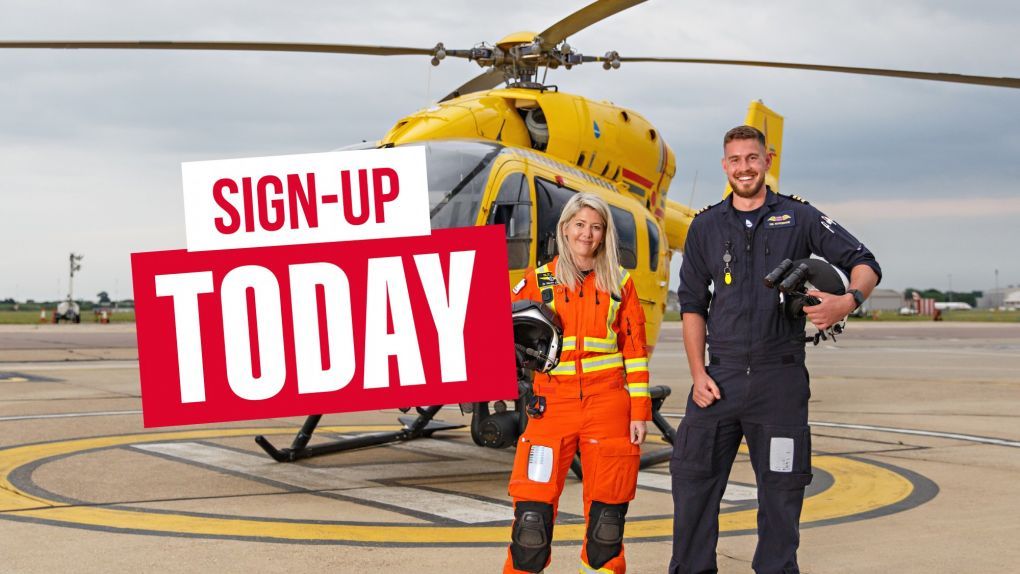 Kick start your challenge
It is absolutely FREE to take part. You will receive a dedicated pack to guide you through the tasks and activities and, on completion, you will receive a certificate and your Challenge Badge to proudly wear.
We are here to support you every step of the way, so, if you're keen to get involved, have fun and build your skills and knowledge, sign up for the EAAA Challenge Badge below to get started!
Sign up now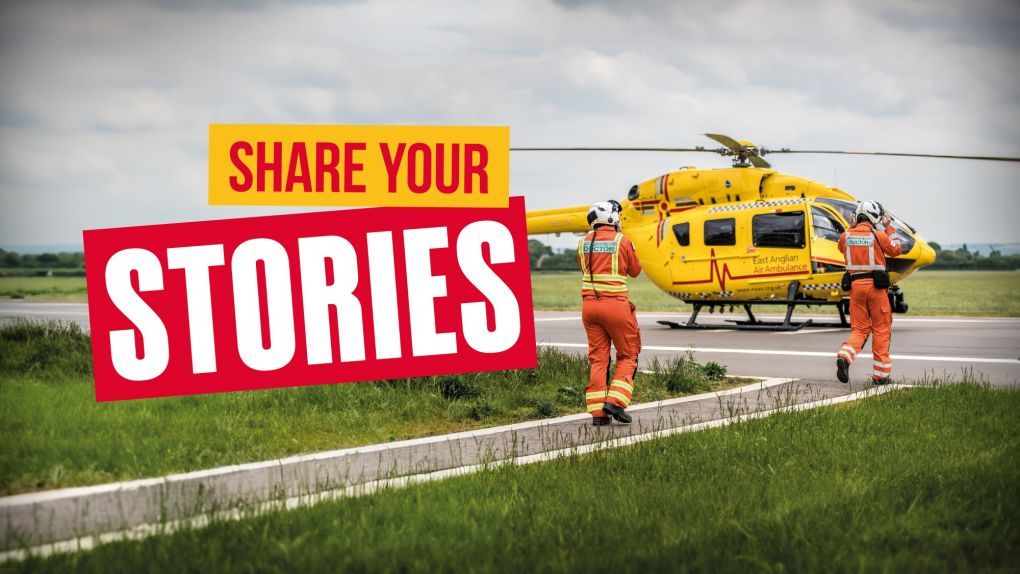 Share your stories and pictures
Visit our Challenge Badge Stories board to share what you have been doing and see what other groups have done to complete their challenges.
Share now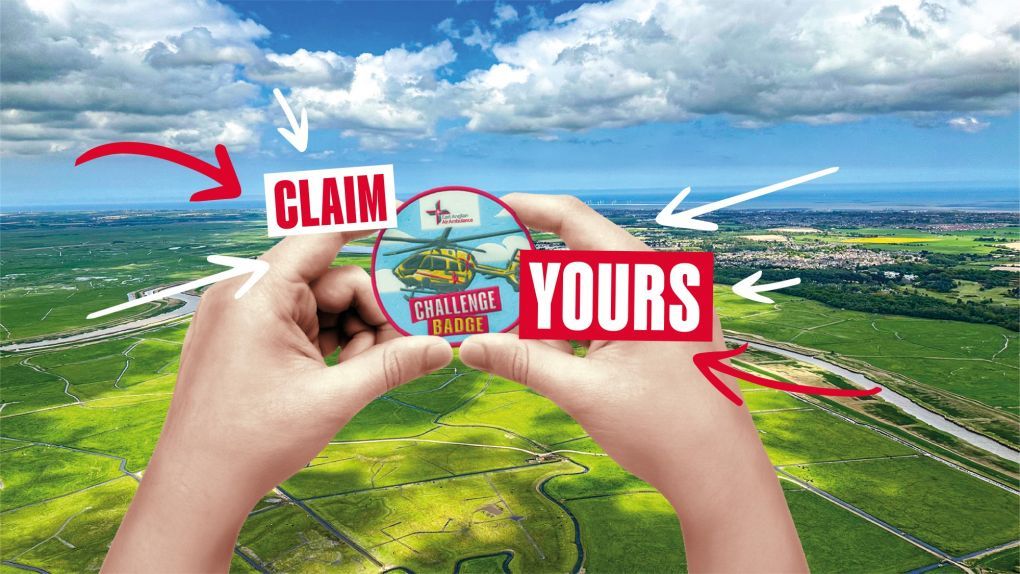 Claim your badges and certificates
When you have successfully completed your challenge, your group leader can order your badges and certificates.
Claim Now
Frequently Asked Questions
The East Anglian Air Ambulance Challenge Badge is a different and fun way to engage with schools and youth groups across Bedfordshire, Cambridgeshire, Norfolk and Suffolk. Primarily aimed at children aged 10 -14 years old, the challenge is designed to teach participants about different aspects of the charity. It will also raise awareness of our work and the importance of public support to enable us to continue to deliver and develop our life-saving services 24/7 by air and by road.
Registration is completely free. Likewise, you will be supplied with your badges and certificates free of charge at the end of your challenge.
The challenge is split into five sections focusing on different aspect of the charity with a number of tasks in each:
Helicopters
Charity
First aid and accident prevention
East Anglia
Fundraising
A minimum of three tasks must be completed from each section in order to successfully achieve your badges. Some of these tasks are mandatory (CPR training and a presentation about the charity) and will be arranged with you by a member of our team shortly after you register to take part.
Once you have registered, we will send out a fundraising pack with lots of information to get you started, including challenge badge booklets for each participating young person. This will usually be dispatched within two weeks of registration.
A member of our community fundraising team will also get in touch with you to introduce themselves and discuss any support requirements you may have. They will also be able to help you with fundraising ideas, supporting materials and begin the process of booking your CPR training and charity presentation.
There is also a participation wall on our website where groups can share photos and stories of the activities they have been doing to complete their challenge which may provide further inspiration for our Challenge Badge community!
Although the challenge has been created to work with schools and groups, anyone who wants to participate as an individual is most welcome to join in.
There are several ways to send your funds in to the charity.
Cheque: Please make cheques payable to East Anglian Air Ambulance. Cheques can be posted to our head office in Norwich with a covering note confirming that you are sending funds in from your challenge badge activities. Our address is: East Anglian Air Ambulance, Hangar 14, Gambling Close, Norwich Airport, Norwich, Norfolk NR6 6EG.
Telephone: You can pay your funds in by telephone using a debit/credit card by ringing 03450 669 999. Please let our colleagues know that the donation is from your challenge badge fundraising.
Website: There is an option to make a donation on our website. If you choose this method to send in your funds, please leave a comment to confirm your group name and that it is challenge badge income.
Bank transfer: If you would like to send the funds via bank transfer, please contact your local community fundraiser (who will have been in contact with you shortly after registration) or our Supporter Engagement Team on 03450 669 999 for our bank details.
Shortly after you register, a member of our community fundraising team will be in touch to welcome you to the EAAA family and introduce themselves. They will be your main point of contact for the duration of the challenge, and beyond! During their first call they will discuss the training and presentation with you and arrange the bookings.
If your group has already attended one of our CPR training sessions, the activity can be automatically signed off by the group leader. Likewise, if your group has attended an EAAA presentation in the last twelve months, you do not have to arrange another one and this activity can be marked as completed.
Once each section has been successfully completed and signed off, the group leader can request the badges and certificates. We will then arrange for them to be sent to the address provided at registration.
If your group raises £300 or more through your Challenge Badge fundraising, you will be entered for a draw to attend a special event as a thank you. This may be coming along to an annual celebration at our head office in Norwich, or a special activities day in your county. Details for these events are still being finalised so watch this space!