Walk
Suffolk
Trek 24 km or 24 miles along the beautiful Suffolk Coast and heaths area of outstanding natural beauty.
18 May 24
SATURDAY 18 JULY, 2023 - SOTTERLY ESTATE, NR34 7TY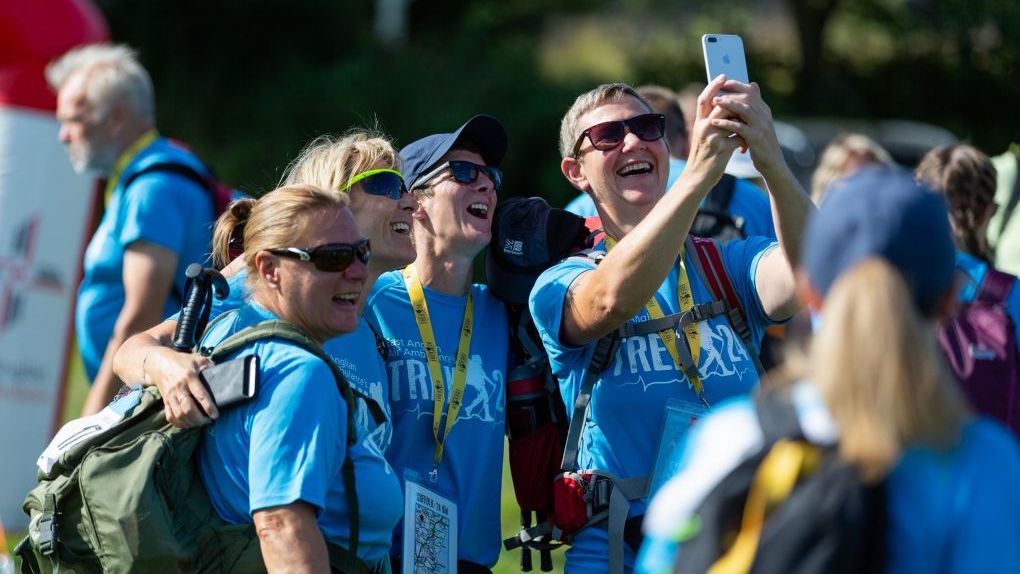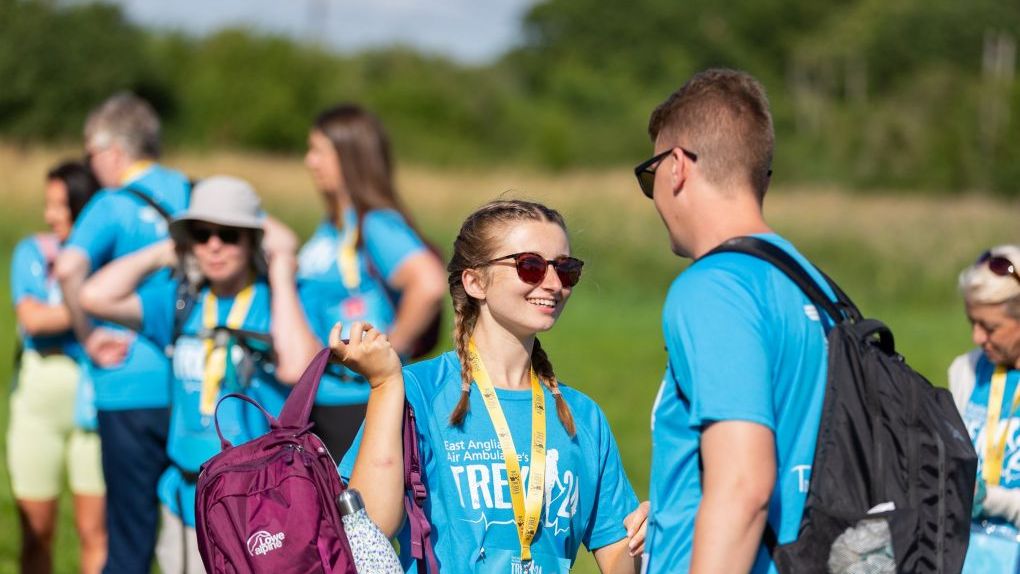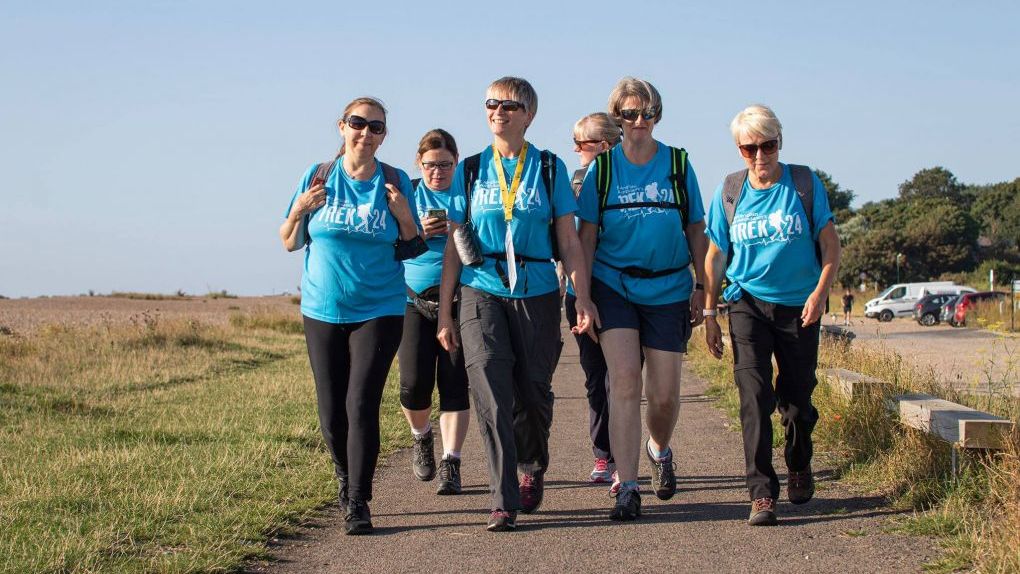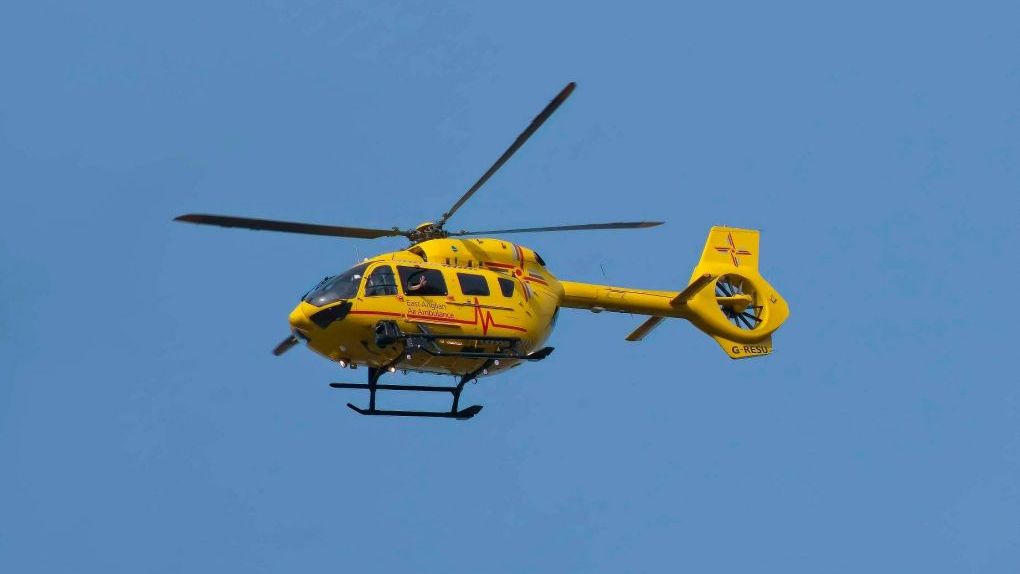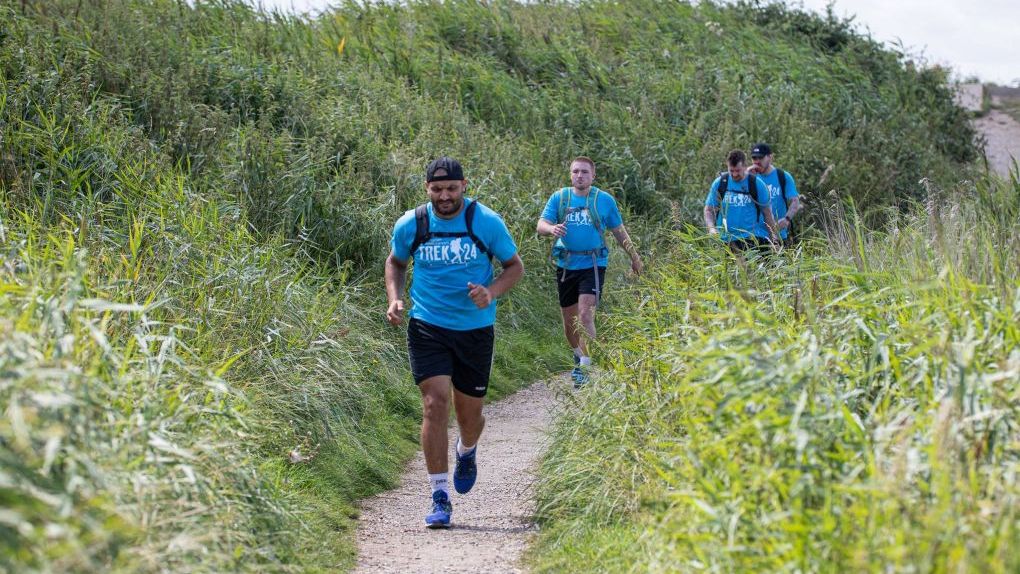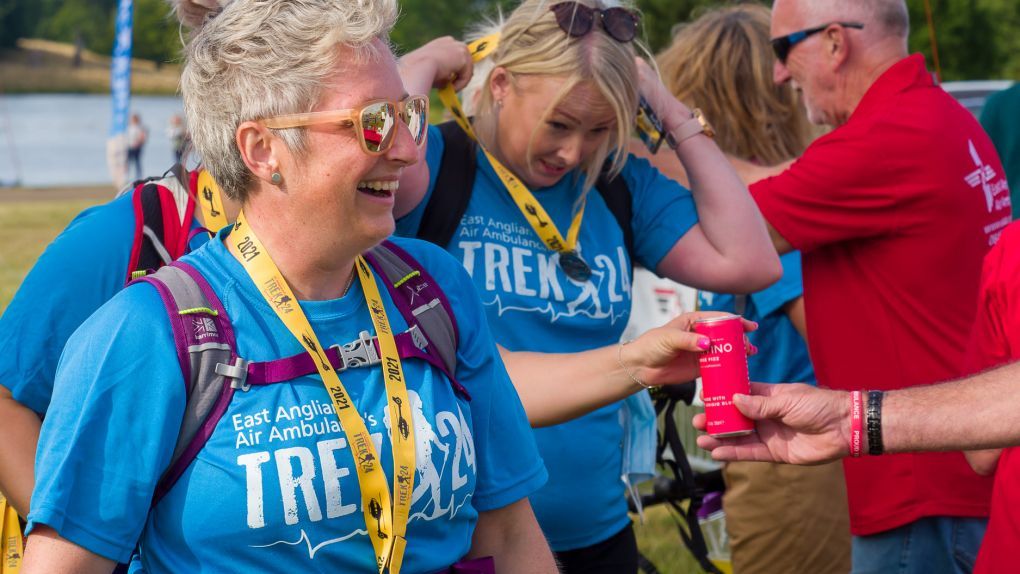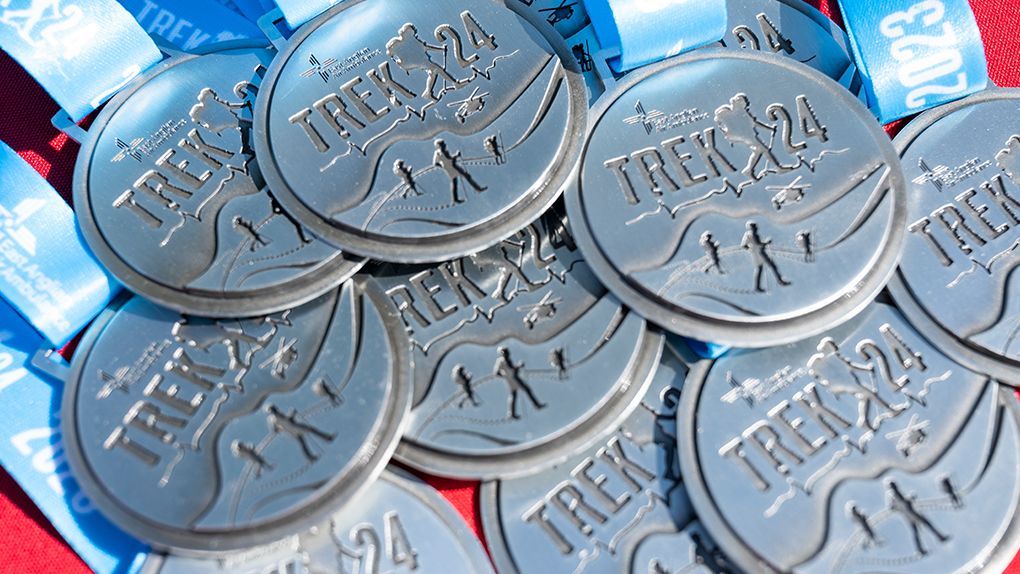 Early bird tickets go on-sale 8 January!
Route
Trek through some incredible sites including wildlife-rich wetlands, ancient heaths, shingle beaches and historic towns and villages including Southwold, Thorpeness and Dunwich.
Click the markers on the map to find out more about each checkpoint, or expand the sidebar in the top left corner of the map, to select your specific route.
24 mile route: Start at Aldeburgh and trek through Sizewell, Dunwich, Southwold and Reydon before finishing at the beautiful Sotterly Hall.
24 km route: Start at Dunwich and trek through Southwold and Reydon before finishing at the rural Sotterly Hall.
The Trek 24 experience
Help save lives by completing one (or more!) of our 24 mile or 24 km treks across some of the most beautiful parts of East Anglia. Bring your friends, family and colleagues or trek solo and meet other like-minded adventurers on the way!
Every Trekker gets: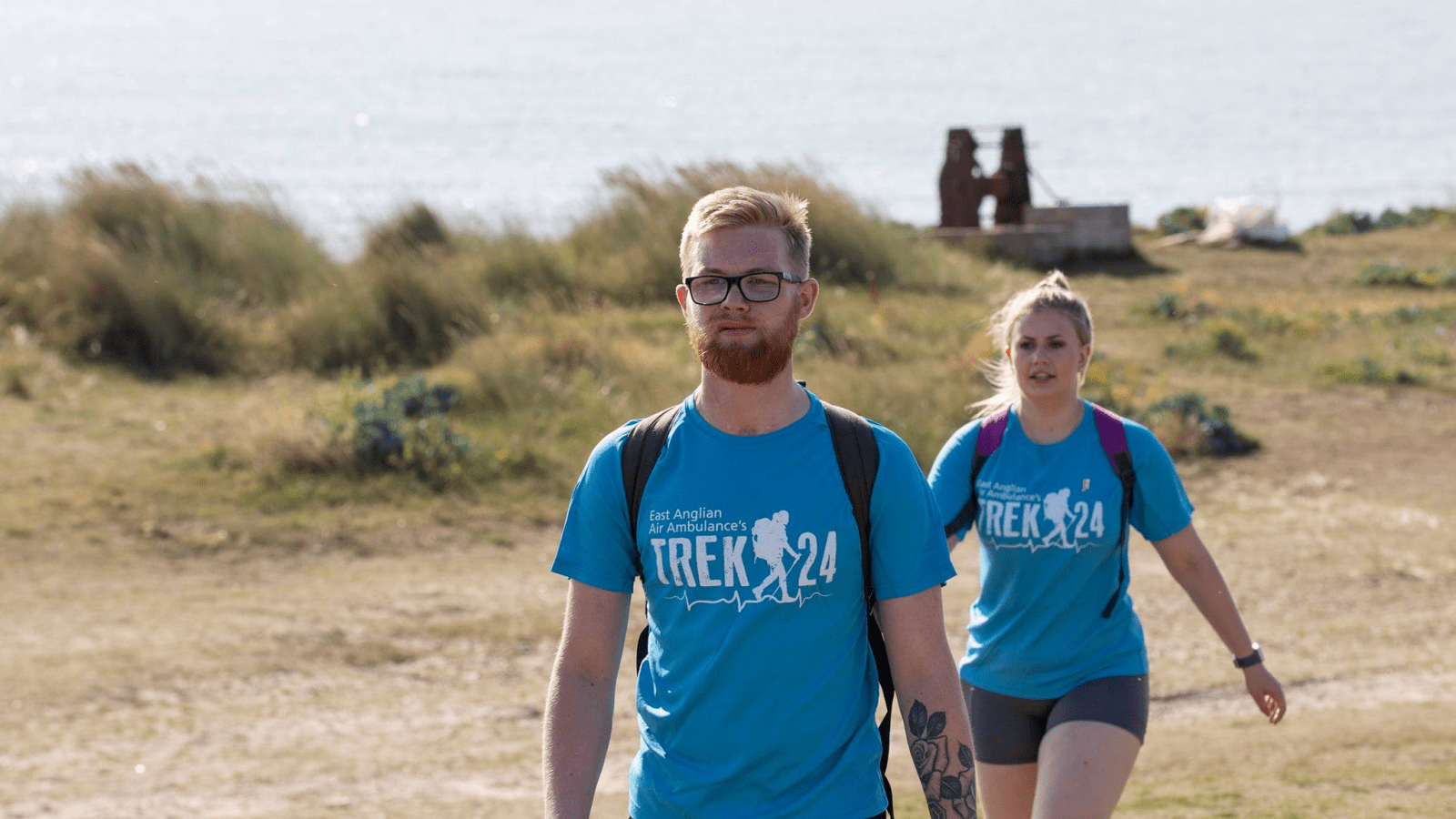 Help us raise funds to keep our life-saving crews available 24/7, for people like Harry.
"EAAA saved my life when I had my accident. Taking part in Trek 24 with my colleagues as Team AJN was one of the ways I could thank them. We had a fantastic time and I'd recommend anyone to get involved, set themselves the challenge and support this incredible charity."
HARRY SAGE
Frequently Asked Questions
For our Suffolk treks, you will need to register on the day at the finish line venue where you will be able to also leave your car free of charge. A coach will be provided to take you to your start line. For 24 mile participants, the coach journey will take about 1 hour.  For 24km participants, the coach journey will take around 30-40 minutes.
Sadly, no. All participants will need to register at the finish line. This is for a few reasons, but most importantly to ensure we know you have arrived safely (and therefore to expect you at the finish line!), and to ensure you are present for both the welcome and the safety briefing. We apologise if this causes any inconvenience.
The minimum age for taking part is 17 years old on the day of the event.
All participants MUST bring their own reusable water bottle. There will be opportunities to refill it at various points along the route.  You may wish to wear a hydration/camel pack however, this is not essential.
Toilets will be provided at the start line, the finish line and at rest stops.  There may also be additional public toilets open and available to use along the route. 
Unfortunately, we are unable to accommodate dogs at this event due to the routes passing through land where there may be livestock present or wildlife protections in place. If you have a guide dog and would like to take part in Trek 24, please get in touch with our events team on info@eaaa.org.uk.
If you become tired or injured and feel that you may be unable to complete the course in time, our course marshals may be able to provide a 'boost' along the route to ensure you are able to complete the event. We highly encourage following a training plan for this event to ensure you are physically prepared for the challenge. If you need to drop out at any point of the event, please ensure you make contact with our events team, contact information will be provided on the day.
Yes! This will be provided in the information pack sent to you and is also under the Resources section on the Trek 24 web page.
Your registration fee alone is not enough to cover your full event costs including your refreshments, toilet provision, medical support, coach travel and insurance. East Anglian Air Ambulance depends on the participants of Trek 24 reaching their minimum fundraising target in order to raise the vital funds needed to keep our helicopters flying.  If you are concerned about being able to commit to a fundraising target, please take a look at Ticket Option 2, whereby you can pay more for your ticket, and fundraise as much as you can.
Trek 24 is organised by East Anglian Air Ambulance and is run by the Charity's own staff and volunteers. Therefore, we ask that any participant taking part in this event raises sponsorship exclusively for East Anglian Air Ambulance. 
Lunch will be provided to eat whilst on route.  A hot meal will also be provided at the finish line.  We would also suggest that you may wish to bring your own additional snacks if you are likely to feel hungry during the day. 
The arrival time for Trek 24 - Suffolk is 6.30am for the 24 mile route, and 8.45am for the 24k route. Please note that this may be subject to change. Specific timings and locations will be communicated to you by email.
If you have already secured your place at Trek 24, check out the resources and links below to support your experience before and on the big day.
Fundraising for East Anglian Air Ambulance
We're here to help you reach your fundraising target and we'll be dropping lots of hints and tips into your inbox from when you sign up through to event day. With every pound you raise, you'll be helping to save more lives in East Anglia and beyond!
Create your JustGiving page
Kickstart your fundraising by setting up a JustGiving page so your friends and family can support you easily. The donations made via JustGiving come straight to East Anglian Air Ambulance, saving you a trip to the bank or post office.
Start Fundraising
Download a sponsorship form
Prefer to stay offline? No problem! Start collecting sponsors and recording them on our official sponsorship form.
Download now
Check out our fundraising resources
We have lots of items available to access on our website but if you require any further assistance, please don't hesitate to get in touch with the team on info@eaaa.org.uk.
Find out more
Fundraising in memory of a loved one
Fundraising in memory of a loved one is a great way to celebrate their life and help make a difference to our work. We have a dedicated team ready to help should you require any further assistance.
In-Memory Giving
Dedication Bib
Honour your loved one by wearing a dedication bib during your challenge event.
Available to download and print at home or contact us info@eaaa.org.uk for a printed copy.
If you have opted in for you bought your ticket, you will receive a fundraising pack from us which contains lots of information on ways to fundraise, and some resources to help you when doing so. We recommend that you get started by setting up an online fundraising page, most of our supporters use JustGiving and you can find the links to do so on the individual Trek 24 pages. Keep an eye on your inbox too for more fundraising and training tips once you have signed up! 
With the support from our dedicated events team who will share all the tips and tricks of fundraising, we're sure you will reach your target. If you are struggling to think of ways to ask for donations, please get in touch with us by emailing info@eaaa.org.uk. 
You may wish to give your own fundraising total a boost by making a top-up donation to your own fundraising page. 
T-shirts will be sent prior to event day to wear during training and on the day of the event.
Training for your Trek
Trek 24 was created to be a challenge so we recommend training for the event ahead of the big day. Whilst blisters and sore feet are common after taking on a Trek, good preparation and kit will go a long way in preventing them.
Downloads
About Us
East Anglian Air Ambulance (EAAA) is a charity providing a helicopter emergency medical service (HEMS) for East Anglia
Lottery
Save lives and win cash weekly! You could win one of 18 weekly cash prizes for just £1 a play
Join the East Anglian Air Ambulance team with our yearly calendar of exciting events across East Anglia!