Calling all water sports enthusiasts – splash your way through August with our new virtual challenge!
01 Aug 23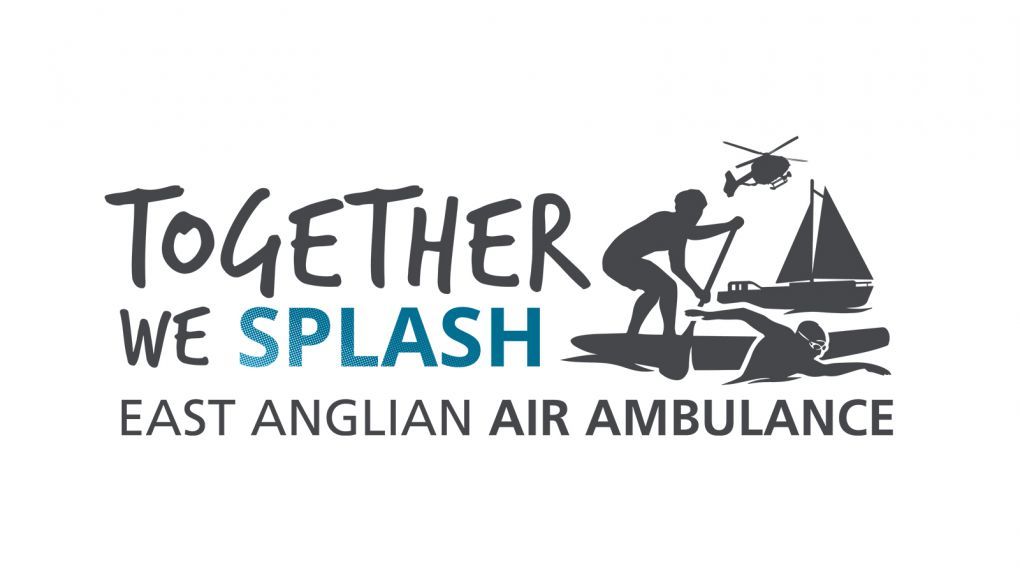 Join us this August, for a new and exciting virtual challenge, Together We Splash!
Whether you're wild swimming, summer SUP-ping, sailing or tackling any other water sport, you can make a real difference and keep our helicopters in the sky.
When: Throughout August
Where: Anywhere/Virtual
Tickets: FREE to sign up and a FREE kit bag included
Fundraising: We suggest a fundraising target of £50

As this challenge is for any type of water sport, we've set some varying milestones: choose from 3, 5, 10, 50, 100 or 200 miles to cover through out the month. However, you are more than welcome to create your own targets based on your abilities - this is your challenge, so try to push yourself!
It's FREE to sign up, and you will receive a FREE kit bag just for doing so!
Sign up today to support East Anglian Air Ambulance
You can sign up to this event in two simple steps:
Fill in our registration form.

Join our group on Facebook to keep up to date with the event and interact with team mates!
If you dont have access to facebook, please check our FAQs and follow the link to complete your registration.
Frequently Asked Questions:
A virtual event means you can take part from anywhere. You can plan your own route close to home which means no commute to the start line! 
Anything in or on the water! That could include wild swimming, paddle boarding or kayaking to name a few.
Please join Together We Run later in the year if you would prefer to take part in a walking/running virtual event. 
Together We Splash is free to join, however we would encourage everyone taking part to raise £50 for East Anglian Air Ambulance. Your sponsorship is vital in helping to keep our helicopters flying. 
There are many devices and apps available that can track your miles as you go.
It doesn't matter if you don't reach your mileage goal. We don't keep track and this is meant to be a fun fundraising challenge for you to push yourself and enjoy your hobby.
Request a fundraising pack and additional support here.
Downloads