Our Fundraising Groups help to raise vital funds for East Anglian Air Ambulance, by organising events on behalf of the charity. They act as ambassadors in their communities to spread awareness about the lifesaving work our crews do across the region.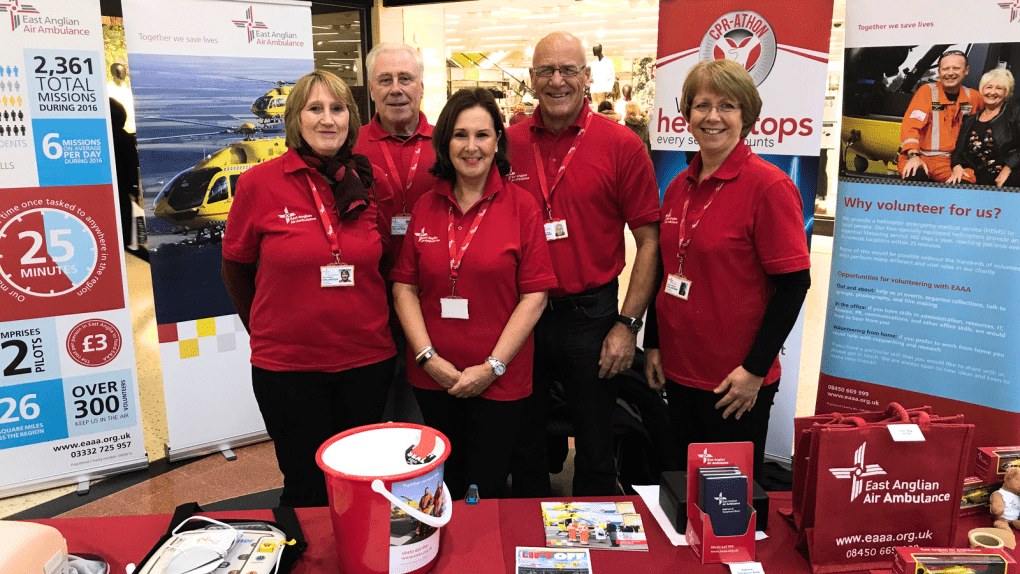 How they help us save lives
Our fundraising groups achieve brilliant things, bringing together enthusiastic local supporters to help in our mission to save lives. Working together they put on and attend local events and engage with their communities about the work of EAAA.
They do this by:
Planning and organising fundraising events to take place across the year
Meeting regularly as a group to reflect on events held and discuss future activities
Developing relationships and representing EAAA in their local communities, including attending events
Acting as ambassadors and raising awareness of the work EAAA does
Working alongside the Volunteering and Community Fundraising teams to identify opportunities
Get involved
Fundraising Groups are a new initiative and it's a great time to get involved and help shape the future of fundraising at EAAA.
Are you part of a local club, family, residential or community group who might like to get involved?
Are you an excellent communicator, confident in meeting new people and with a real enthusiasm for the lifesaving work of EAAA?
If so, we would love to hear from you. To register your interest, please email adam.mitchell@eaaa.org.uk .
Header photo credit: Chris Arnold