Andy's 'Hobble To The Sky' in aid of EAAA
24 August 2023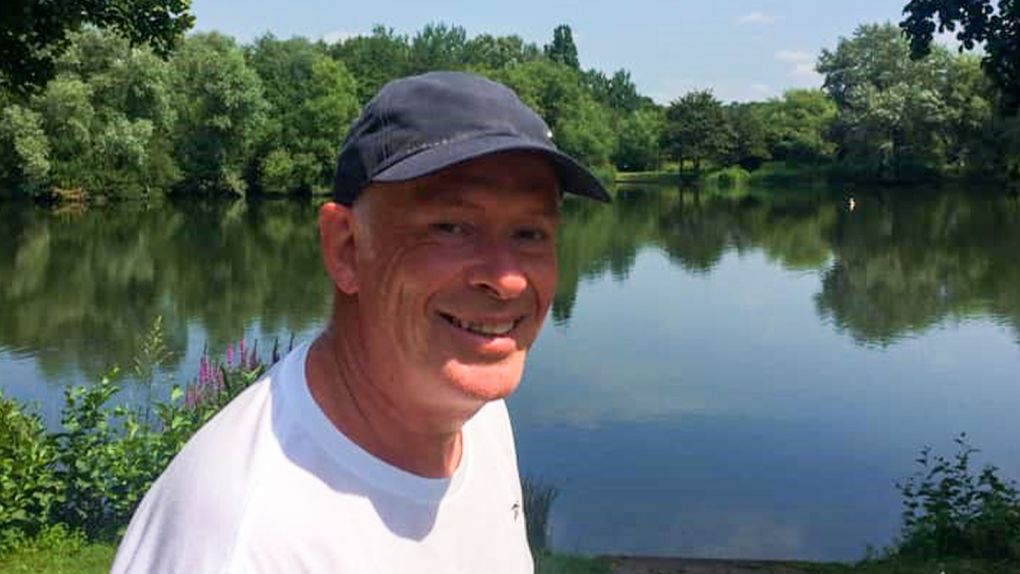 60-year-old Andy Blacker, from Ipswich, has raised money for charities close to his heart by taking on walking challenges for the last two years following a diagnosis of multiple sclerosis in 1994. In 2023, he is undertaking his latest challenge, 'Hobble To The Sky' to support East Anglian Air Ambulance (EAAA), aiming to increase the total distance he has walked to over 1000 miles since 2021.
Our incredible supporters like Andy help to save lives 24 hours-a-day, 365 days-a-year. We receive no regular government funding and rely on the support of our community to keep our two helicopters flying and our rapid response vehicles on the road to reach the most seriously ill and injured people in Bedfordshire, Cambridgeshire, Norfolk and Suffolk.
With a target of 300 miles to raise £1000 for EAAA, what makes Andy's feat even more impressive is that the nature of his diagnosis means he cannot walk without the aid of two sticks, and he has to limit his walk to one mile at a time. The support of his local community rallying around him fuels his determination to keep going. We caught up with former police officer Andy to hear more about his passion for his adventures and supporting local good causes, including EAAA.
"After initially walking 125 miles with MS for one charity, I wanted to do another 125 miles to prove I could… so I did!" Andy says. "Once I had walked a total of 700 miles in support of other charities, I decided to do the next 300 miles in aid of EAAA."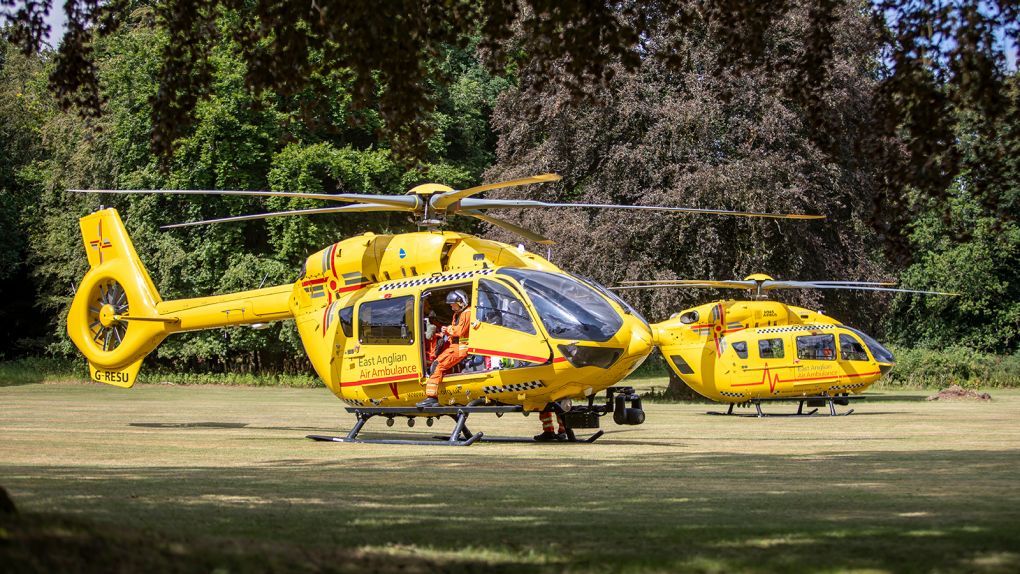 Andy has witnessed first-hand some of the missions we have been tasked to, which helps him feel connected to our work.
"When I was a police officer, I was first on the scene at two incidents EAAA attended, and I saw the impressive way that they work and manage situations."
What has touched Andy deeply each time he walks is the encouragement he receives from the community he once supported. He explains that he loved his work on the beat as a police officer, building important and meaningful connections with residents. The same community are supporting him now as he takes on his 'Hobble To The Sky' challenge in aid of EAAA.
"I walk the same route at roughly the same time most days, so people are used to seeing me. I would say that 80% of passing lorry drivers pip their horns, people stop and talk to me, and cyclists get off their bikes and walk with me or wave as they pass. I feel loved!" Andy says.
While Andy's one-mile walk usually takes 45-50 minutes, the weather can make his daily walks more difficult.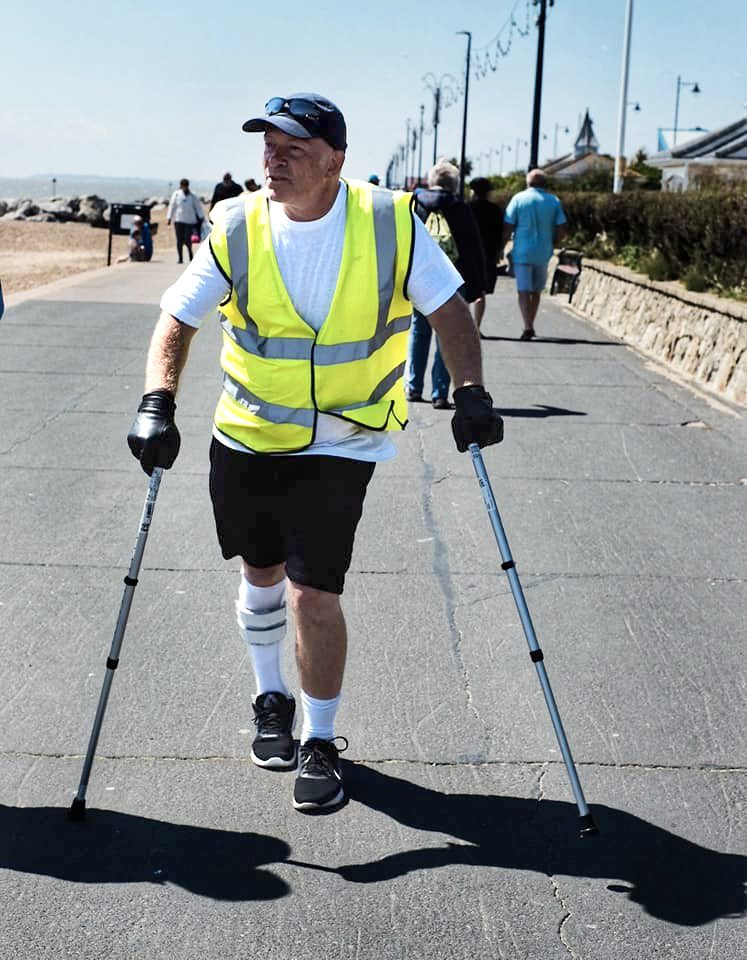 "I can't use my sticks when it's icy, and It's like wading through treacle when it's hot! My MS is progressive. While it may delay the inevitable, I believe the exercise is helping me."
"The highlights have been when people have walked with me. I couldn't believe that Tammy (One of EAAA's Community Fundraising Leads) travelled from Cambridgeshire to walk alongside me one Saturday in June."
Through his challenge, Andy is helping to save lives by raising money for EAAA. Each mission costs in the region of £3,750, and people are keen to support both Andy and the charity.
"I've been handed cash donations when I explain what I'm doing and why. I've also received a generous £100 donation from a haulage driver company. It's clear that people really care about EAAA."
At the time of writing, Andy has already raised over £1,000, which will help provide life-saving critical care 24 hours-a-day, 365 days-a-year by air and road. We are only kept airborne thanks to our wonderful supporters; their incredible efforts and support inspire us every single day.
Thank you, Andy for all you are doing to support EAAA.
---
Photography credit: Red Wellies Photography