Cardiac Arrest Survivor, EAAA Doctor to Run Six Day Ultra Race
28 July 2023
Considered by many to be the toughest mountain race in the world, the 380km 'Dragon's Back' ultra race across Wales from Conwy Castle to Cardiff Castle is a unique test of endurance and adventure! East Anglian Air Ambulance (EAAA) Doctor Nick Marriage is tackling this year's event and has several special reasons for participating in the six-day ultra challenge as he raises vital funds for EAAA.
In 1989 when Nick was five years old, he suffered an out-of-hospital cardiac arrest following asthma complications. His Father, who was trained in basic life support thanks to diving experience, commenced immediate CPR and, after a month in an Intensive Care Unit, Nick made a full recovery.
"It is partly due to this early contact with hospitals and medication which is why I'm a doctor today and why I am so passionate about pre-hospital critical care," Nick explains, who has been with EAAA since 2021. "Now, attending out-of-hospital cardiac arrests is a significant part of my workload in my role at EAAA."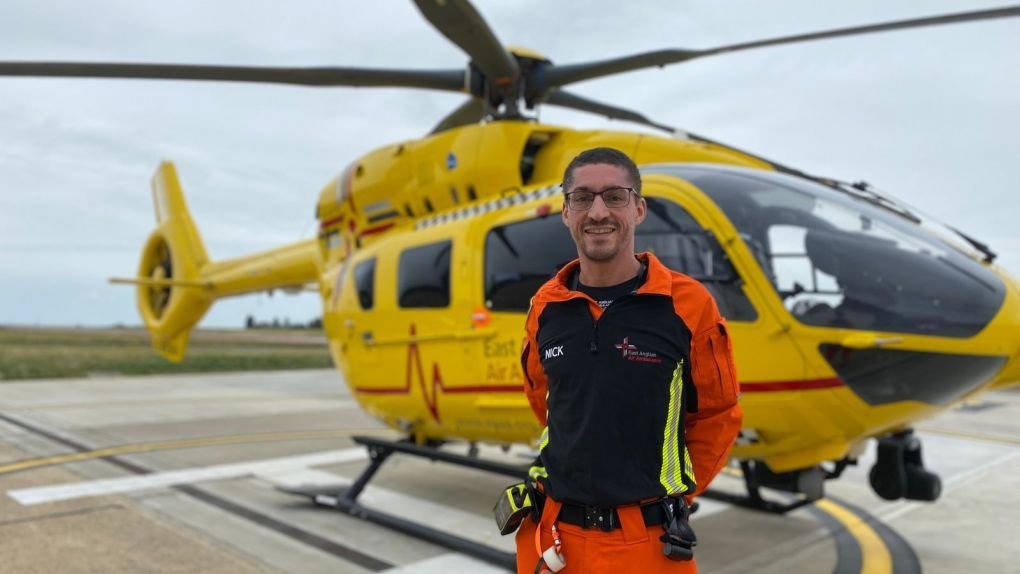 "I am in the privileged position to provide high-quality emergency medicine wherever it is needed. One of the reasons I'm so proud to work for East Anglian Air Ambulance is the dedication to basic life support education in the community. My father found me in arrest, and in the late 1980's was lucky to have been trained in basic life support. Training which established the start of the chain of survival. Training to which I owe my life." 
Inspired to even more support local people and increase his medical knowledge and expertise at the same time, Nick registered for the 2023 Dragon's Back in an area he knows well, having grown up in Yorkshire and attended university in Manchester.
"The Welsh mountains were only a short distance away, so whenever I could, I'd get over to them," Nick explains.
He has been running for several years, completing his first marathon in 2012 and several long-distance races since.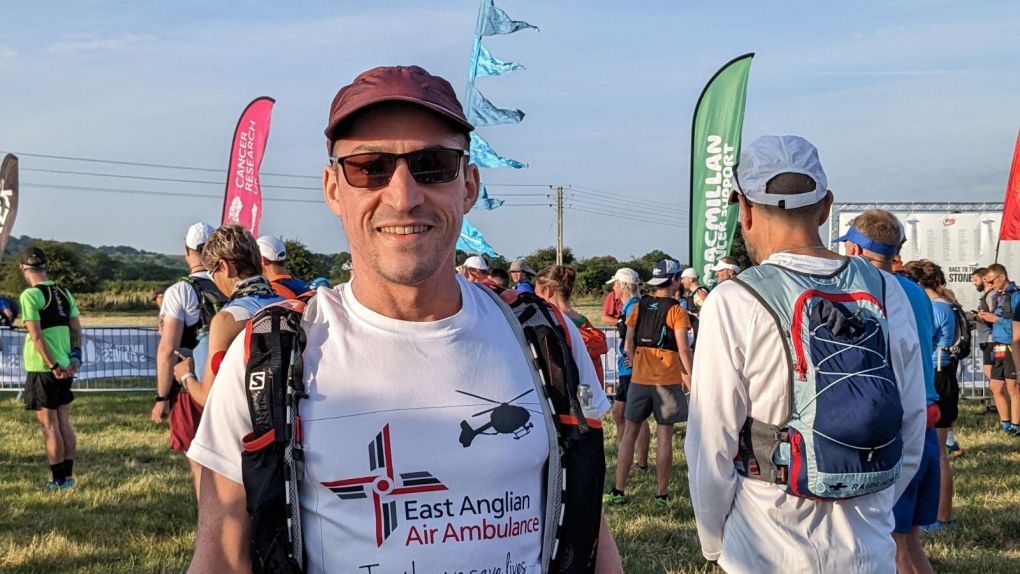 "I've always wanted to tackle the Dragon's Back race but haven't felt physically capable before." Nick continues. "I have now built up my racing and running 'CV' and am taking part this September, which fortuitously falls during Air Ambulance Week 2023. My aim is to complete rather than compete."
Nick is also in the process of a Master's in Mountain Medicine with the University of Central Lancashire, and his particular area of research is injury and illness in the Dragon's Back race.
"My focus is multi-day ultra races' injury and illness burden." He continues, "The possibility of having such rich data sets will greatly assist the medical side moving forward and will make the race much safer for participants, for example, ensuring the medical teams are positioned in the right places."
But firstly, there is the challenge of the race itself for Nick and the 400 other participants. They will be running between 60 and 70km each day for six days across the self-navigated mountainous route, and Nick is under no illusions about how difficult it will be.
"It will be interesting to see how my body holds up. Aside from the cardiovascular test, there is the potential for musculoskeletal failure, blisters, and repetitive strain injuries."
He is embracing the challenge of getting his pacing right and undertaking the self-navigation aspect for the first time.
"There's no set route." Nick explains, "You must navigate your own path to the various waypoints across the mountain terrain to the check-in points. That part will be new to me."
Nick also looks forward to meeting the other participants and hearing their stories and reasons for participating.
"It's really cool to meet new people! Even if you cannot complete the whole race, you can participate in the Dragon's Back 'Hatchling' challenge, where you start, finish and camp at the same place as the other participants, ensuring you really do become part of a very special Dragon's Back community."
As a doctor with EAAA, Nick sees first-hand the impact of money raised for the charity in providing life-saving critical care 24 hours-a-day, 365 days-a-year by air and road. He is running the Dragon's Back race to raise vital funds to save lives across Bedfordshire, Cambridgeshire, Suffolk and Norfolk.
We wish him every success with this unique challenge. Thank you and good luck, Nick!