East Anglian Air Ambulance announced as Pride of Britain finalist
17 October 2022
East Anglian Air Ambulance (EAAA) has been shortlisted as a finalist in This Morning's Emergency Services category in the Pride of Britain Awards.
The Daily Mirror's Pride of Britain Awards in partnership with TSB, celebrate the achievements of truly remarkable people who make our world a better place.
Critical Care Paramedic Andy Bates and Doctors Nathan Howes and James Hale have been recognised for their lifesaving actions when forty-two-year-old Jonathan Willis almost died after being impaled by a forklift tine at his farm in Wisbech. The tine went in through his lower back and exited through his abdomen.
The EAAA team worked with the ambulance, police and fire and rescue teams for around 45 minutes to assess Jonathan's injuries and coordinate the complex extrication process to try and get Jonathan safely to hospital for life-saving surgery.
Watch Jonathan's story:
EAAA is 1 of 4 finalists and the winner will be announced on ITV's This Morning.
"We are delighted to be a finalist in the Pride of Britain Awards. This recognition continues to highlight the importance of air ambulances within the emergency services sector. For Jonathan in particular, the multi-organisational working between the emergency services and Addenbrooke's Hospital in Cambridge ensured he had a chance of survival."
"Being a charity, we need to raise £17m every year to develop and deliver our service. We rely almost entirely on public donations, and it is only thanks to our supporters that we can be there for people in life-threatening situations. "

CEO, EAAA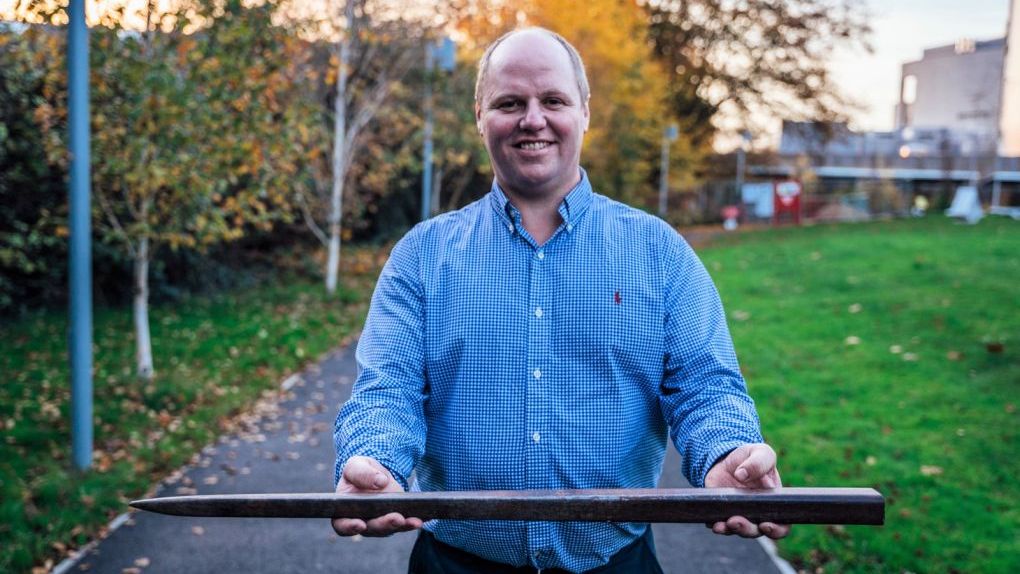 Above: Jonathan holding the tine a year later. Credit EAAA/Mark Logan.
26 October has also been marked by EAAA as Willis Family Funded Day, on the second anniversary of the incident. Since the accident Jonathan has recovered extremely well and has gone on to raise over £50,000 for EAAA, enough to cover seven missions, our average daily number of taskings.