East Anglian Air Ambulance climb 36 places and achieve 3 star rating in prestigious awards ceremony
28 February 2019
East Anglian Air Ambulance (EAAA) was listed as 7th in the top 100 not-for-profit companies in the UK to work for in 2019, as part of the Sunday Times' Best Companies To Work For listing. They also went from receiving a one star to a three star rating in the year's listing – which means they have received 'extraordinary levels of engagement' from their staff.
The placing and rating of companies is based solely on staff survey feedback results, and as such is down to employee satisfaction within each organisation.
EAAA is a helicopter emergency medical service provider covering East Anglia, with offices in Norwich, Ipswich, Cambridge, Melbourn and Peterborough. They provide a 365-day-a-year life-saving service, taking an expert crew consisting of a doctor, a critical care paramedic and two pilots directly to patients who have suffered life-threatening or life-changing accidents or medical emergencies. The clinical crew are supported by charity staff, consisting of a number of teams including; fundraising, operations, communications, HR and executive teams.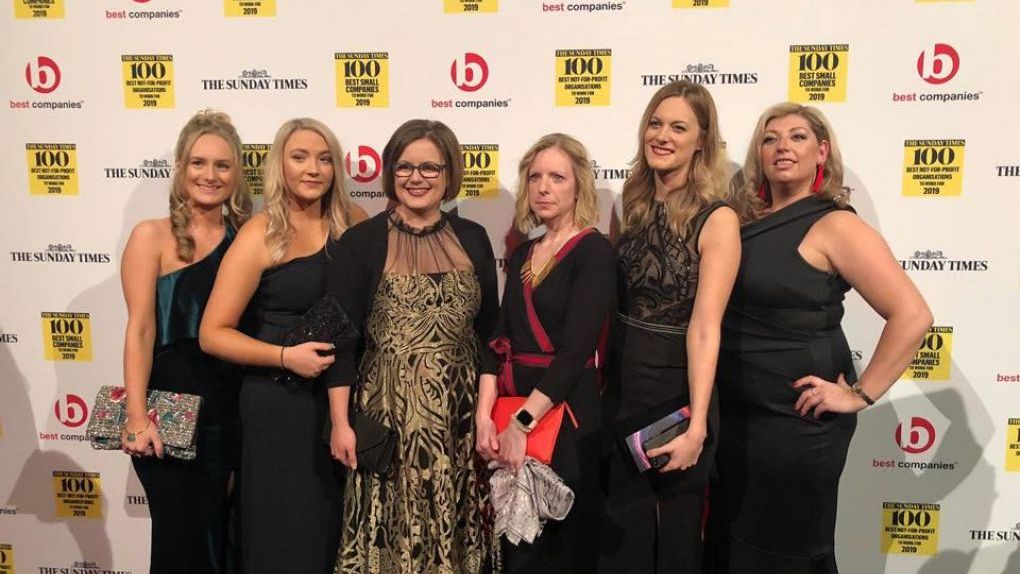 At an awards ceremony in London the charity found out their official ranking, and say they are delighted to have gone up 36 places and be ranked 7th place. The Sunday Times' Best Companies Awards are awarded every year and aim to showcase and highlight the best companies to work for throughout the UK.
Sarah Atkins, Head of HR at EAAA, said: "This is the second year we have been a part of these listings and are delighted that we have not only been rated at 7th, an amazing 36 places above last year, but have also achieved a three star rating. We have invested a lot of time over the last year focussing on the wellbeing of our staff and ensuring they are well supported, so to know that they themselves rated us highly in this area is very reaffirming. EAAA is such a wonderful place to work because of the whole team that works here – of all of them we are incredibly proud."
As a celebration of The Best Companies Day held in March, the EAAA team will be having celebratory fish and chips at their upcoming Staff Day to enable duty crew and everyone to be together in one place. A full list of the top 100 Best Companies to work for was published in The Sunday Times.
Founder and CEO of Best Companies, Jonathan Austin, said; "I would like to congratulate East Anglian Air Ambulance on their achievement of their Three Star Accreditation status and being named as one of the UK's Best Companies to Work for. Best Companies have been producing the Accreditation standard since 2006 to acknowledge excellence in the workplace. We are proud that organisations like EAAA focus on their employees and have been rewarded with an engaged workforce who tell us that they're a best company to work for."
For more information on the work of East Anglian Air Ambulance, visit www.eaaa.org.uk or call 03450 669 999. You can also follow us on Twitter at @EastAngliAirAmb or 'like' our Facebook page – East Anglian Air Ambulance Charity.