Frontline EAAA staff receive covid-19 vaccine
12 January 2021
Frontline crew at East Anglian Air Ambulance (EAAA) have received their first dose of the Covid-19 vaccine, thanks to the support of North West Anglia NHS Foundation Trust.
Thanks to the Trust, and team at Peterborough City Hospital, the EAAA clinical teams and pilots have now received the Covid-19 vaccine, protecting both crew and the wider operation against the pandemic, as they continue to respond to emergency calls across the region.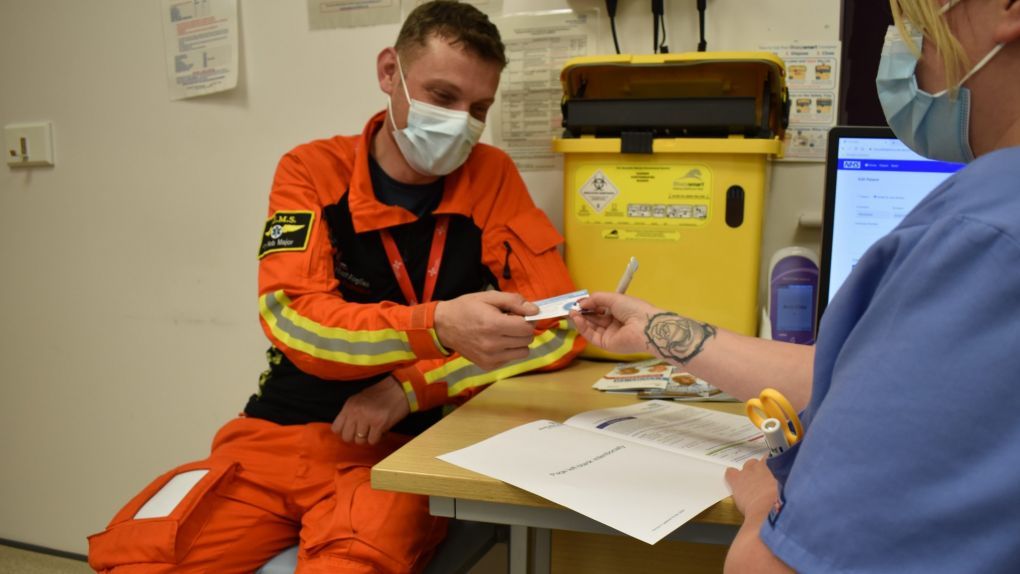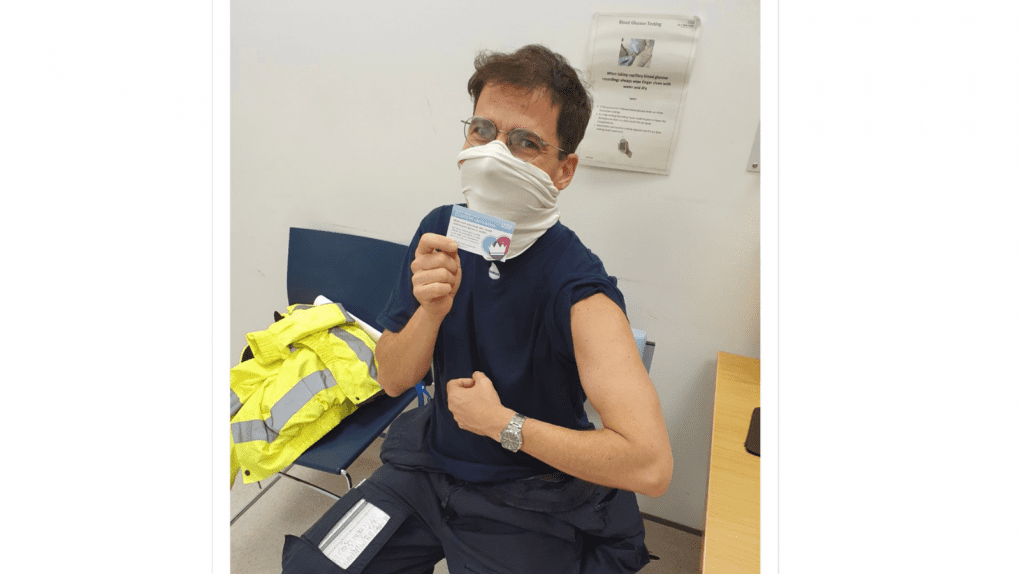 EAAA Medical Director, Doctor Victor Inyang, said: "At EAAA, we're still responding to emergencies and providing critical care 24/7 in the region, as well as supporting hospitals with critical care transfers to help manage capacity in intensive care units. As an independent charity, not all of our clinicians are employed by the NHS and therefore did not have direct access to the vaccine. Our pilots are also not on the keyworker list to be vaccinated first, and remained vulnerable working on the frontline.
"We are hugely grateful to North West Anglia NHS Foundation Trust who have offered vaccines to our frontline teams. Their support in securing our crews' vaccinations will ensure we can remain operational throughout the pandemic and continue to save lives. We're proud to be working alongside local hospitals and other keyworkers in this fight, and strongly encourage everyone to get the vaccine when it becomes available."
Dr Kanchan Rege, Chief Medical Officer at North West Anglia NHS Foundation Trust, added, "We are delighted to be able to support our colleagues at East Anglian Air Ambulance. The work they do is vital across our region, ensuring that patients receive vital care in a timely fashion. It therefore made perfect sense to support the team and help protect them by vaccinating crews who come into contact with known positive covid patients."
EAAA have been providing vital support to hospitals across the region by transferring Covid-19 positive and critical care patients between hospitals, by land ambulance, to help manage capacity in intensive care units. Since the start of the pandemic, EAAA have successfully transferred 25 patients between sites across the region.