Frontline insights in the eyes of Doctor Chris Chadwick
14 May 2020
Doctor Chris Chadwick shares an insight on what it is like working as an East Anglian Air Ambulance Doctor on the frontline during the Covid-19 pandemic.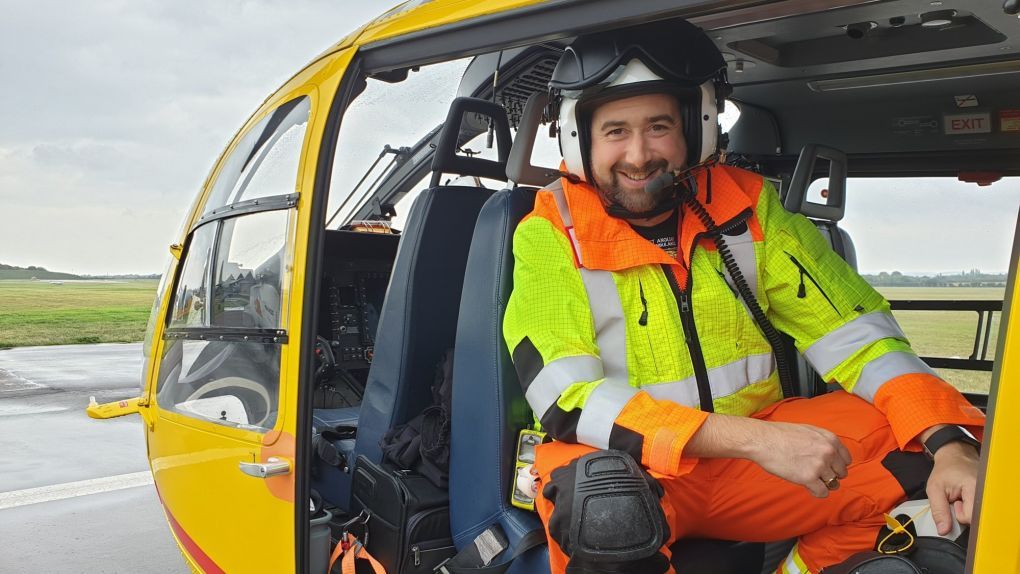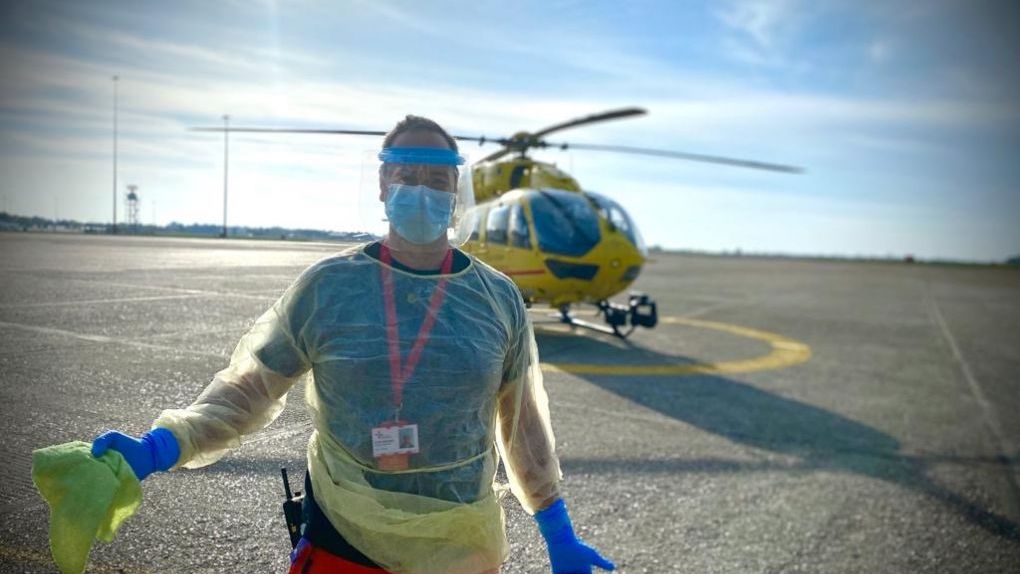 When I started my HEMS fellowship with EAAA, certain clinical scenarios and presentations could be anticipated - and following some of the best training in my career, I felt ready to be deployed as part of the clinical crew, with a supportive and caring management and operations structure behind me. I think it's fair to say a global viral pandemic was not something any of us expected!
It's definitely true to say we are a sum of our parts. I am really excited to have been part of a team that has really engaged and tackled every angle of this crisis. Our mettle has definitely been tested. Working alongside some genuinely awesome intellects, and nationally eminent clinicians has been inspiring. Combined with an operations team that has delivered quality assured projects which were seemingly impossible in such short timescales is a real testament to the calibre and attitude of the people working here. I have enjoyed extending my skills in many areas such as specialist equipment procurement and policy development and collaborative inter-agency working.
Clinically, we have had to find a new way of ensuring we deliver the highest quality care that we are rightfully proud of, but in personal protective equipment, or by providing advice and support over the phone. As healthcare professionals, we are trained to deal with a patient in front of us. Some of the expert care we have provided during this crisis has been in the unfamiliar telemedicine specialty. In my non clinical time, I have been one of many EAAA clinicians rapidly seconded to partner NHS organisations to support the national response. I have been based at Yorkshire Ambulance Service NHS trust headquarters in the senior clinical support cell (my home ambulance trust). A huge thank you to our HR team for making this happen, I have never seen such efficiency!
I have been really impressed at how the organisation has trusted and valued our contributions as #TogetherWe have sought solutions for unprecedented challenges. It would be easy to just focus on delivering operationally critical issues, but when some of us have been away from our own families, the core values of this incredible organisation and its people have underpinned the whole process and kept us cheered, safe, healthy and engaged on a personal level too. (I never thought I would have done yoga on a video conference!)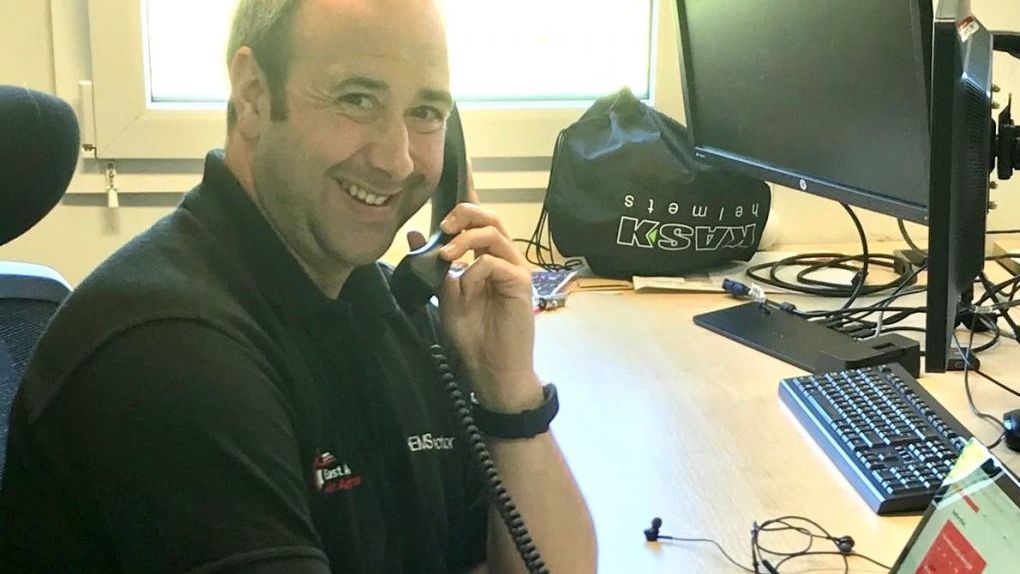 We have an incredible team here that care so deeply about providing the very best care for our patients and has very obviously started with our own staff - who are now much more than colleagues. It has been humbling to see how much our wonderful supporters care about us as well, with a staggering response to our emergency PPE appeal and with all sorts of other donations! I had the great privilege of assisting our incredible fundraising team by speaking to many donors on the telephone as they called to donate to keep us safe.
As a user of the personal protective equipment your generous donations have enabled our operations team to source and keep our HEMS teams operational, I would like to say thank you. Feeling protected in the best equipment available has allowed us to focus on our 'day (and night) job'.
Thanks to your ongoing support, we have been able to proudly continue to concentrate on the most serious patients in front of us by providing them with critical care in their crisis.
Together we save lives