Goodbye Bill, Welcome Sarah
07 March 2022
Our Chairman, Major General Sir William Cubitt (Bill) has announced he is stepping down over the summer after almost seven years in post. Not only has he been fantastic in his role, he's also been a reassuring and consistent presence at the very top of EAAA. Bill has had many fine moments, from welcoming HM The Queen at the Cambridge base opening to giving captivating speeches at numerous events. Bill will be sorely missed but is staying on as a volunteer, just no longer a trustee.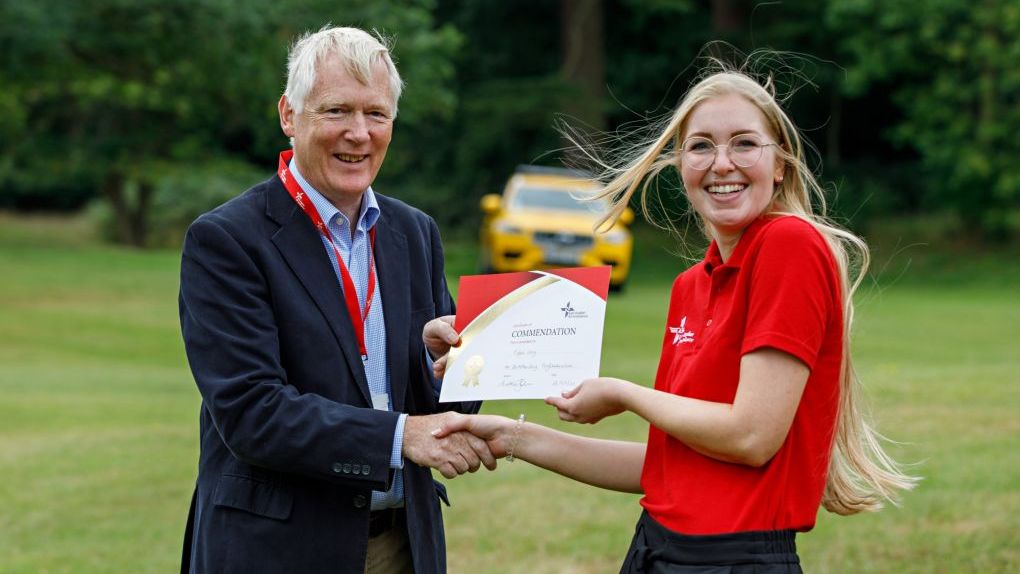 Bill presenting commendation certificates to staff in 2021.

Following Bill stepping down, we are pleased to announce the appointment of Sarah Evans as the Chair of Trustees. Sarah has been a trustee of the charity since 2019 and has volunteered at a number of EAAA events across the region.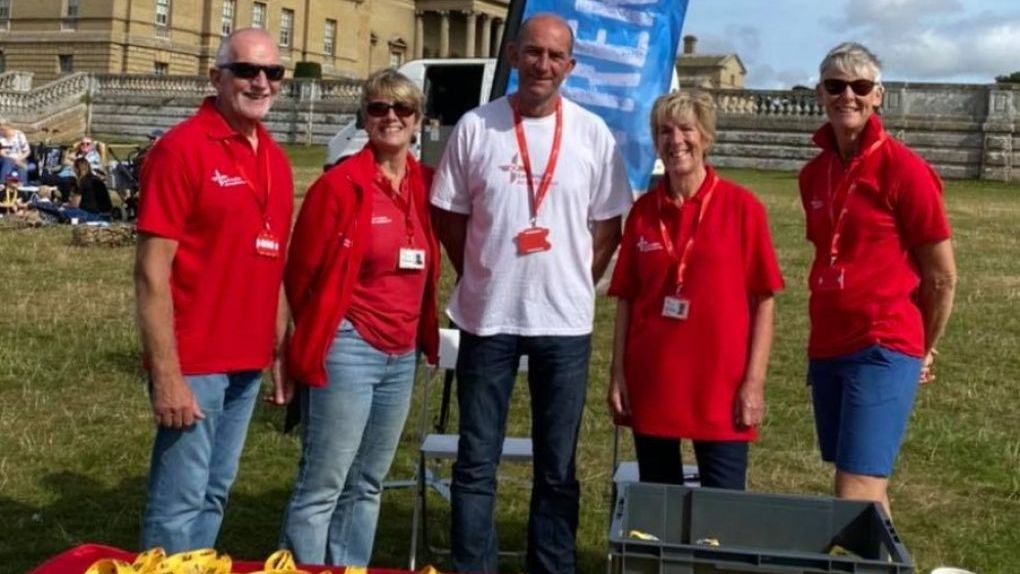 Sarah Evans (right) at one of our Trek 24 events.

Living on the Cambridgeshire / Suffolk border, Sarah is a keen equestrian and learnt more about EAAA following a horse-riding accident. Thankfully Sarah's injuries were not serious, but it highlighted the importance of the critical care provided by East Anglian Air Ambulance.
Sarah is a chartered accountant and an experienced Non-Executive Director. She spent 10 years as a partner at Ernst & Young and specialised as a forensic accountant looking into financial irregularities and financial regulation. Since 2007 Sarah has focused exclusively on Non-Executive Director roles.
Sarah will bring strong leadership experience as the charity launches a refreshed five-year strategy in the summer. The charity will specifically look at how it can continue to provide the best possible service for its patients, funded in the most sustainable and cost-effective way. Part of this strategy involves developing the charity's work to improve patient outcomes; for example, through increasing cardiac arrest survival rates with our community CPR training programme. It also includes finding the best ways to push forward with our pre-hospital emergency medicine research and development work, through our designated research committee, known as RAID. Everyone at EAAA is looking forward to working alongside Sarah during this exciting time.
Sarah's appointment will take effect when Bill steps down from the role on 30 June 2022. We would like to sincerely thank Bill for his commitment, enthusiasm and attention to detail and for the great leadership qualities he has brought to the charity.