Family's campaign after teenager defies odds and survives major brain injury
17 January 2020
Haydn Garrod, from Soham in Cambridgeshire, was just 15 when he was knocked off his bike by a car in October 2018. Haydn wasn't wearing a cycle helmet and suffered a major brain injury which nearly killed him.
The East Anglian Air Ambulance was immediately tasked to treat Haydn at the roadside. Doctor Victor Inyang and Critical Care Paramedic Chris Neil gave Haydn an emergency anaesthetic to take over his breathing and protect his brain as much as possible until they could get him safely to Addenbrooke's Hospital for further treatment.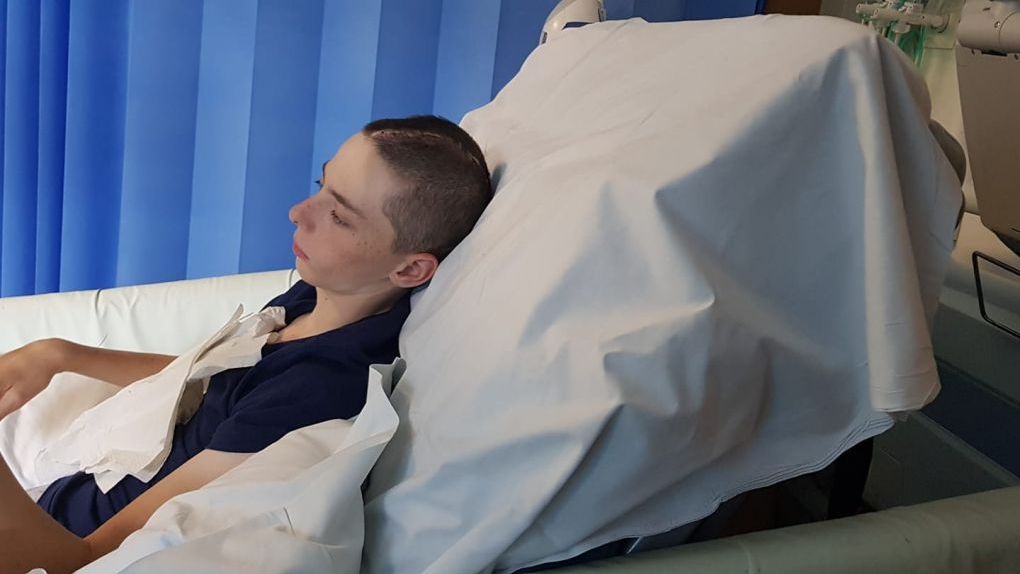 Haydn needed life-saving neuro surgery. His brain was so badly injured that part of his skull had to be removed while the swelling went down. If Haydn survived, the doctors anticipated he would have life-changing injuries and would be paralysed on the right side of his body. Haydn was placed in an induced coma for two weeks while his body healed. No one knew what the outcome would be.
Luckily for Haydn, he pulled through and came out of the coma quite quickly. Within a few days, he was trying to get out of bed and walk; showing good neurological function on both sides of his body.
Haydn needed extensive rehabilitation at a specialist centre run by the Children's Trust and multiple therapies to re-learn how to walk and talk, but 18 months after his accident he is doing incredibly well and is now catching up on his schooling.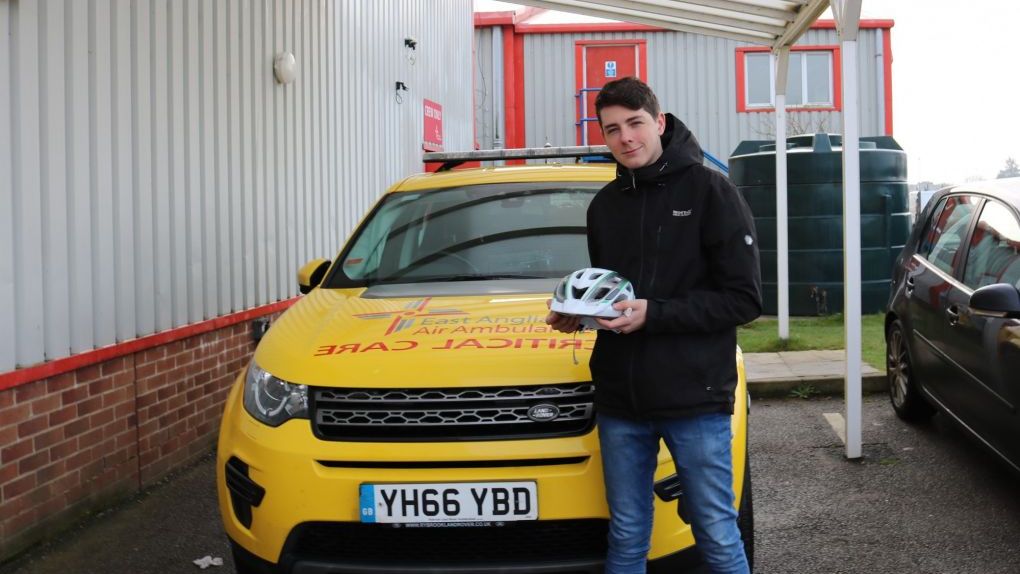 Haydn's Law campaign #wearahelmet
Haydn and his family are keen to share his story to help stop other children from dying on our roads or suffering life-changing brain injuries, which could be prevented by wearing a cycle helmet.
Amanda Garrod, Haydn's mum, said: "We need to protect our children. I always struggled to get Haydn to wear his cycle helmet and some of his friends still won't wear a helmet on the road. I believe it's as essential as wearing a seat belt in a car. It can save your life. We believe this needs to become a law to help protect our children and keep them safe on the roads.
"We've been incredibly lucky. Haydn survived a substantial head trauma. And amazingly, his injuries weren't worse! It took a long time for his speech to come back, and he still needs regular therapy sessions and hospital check-ups, but we're so grateful that he has a chance a bright future and want to stop other families going through what we've been through.
"As soon as the petition committee is activated again, after the recent election, we are going to set up an official petition for Haydn's Law: to make it a legal requirement for under 16s to wear a cycle helmet on the road. Please help us by following Haydn's story."
Watch - Haydn's emergency treatment was featured on Emergency Helicopter Medics on More 4 on Sunday 29 December and is available to view online until the end of January.
https://www.channel4.com/programmes/emergency-helicopter-medics/on-demand/68757-007
If you would like to support Haydn's law – like the Facebook page and support the petition.
"Everyone should wear a cycle helmet because it could save your life and stop you needing to be in hospital for a long time."

EAAA patient