Hundreds 'go yellow' for East Anglian Air Ambulance
26 June 2019
Last week, on Thursday 20 June, schools and businesses across Norfolk 'turned yellow' for the East Anglian Air Ambulance's annual Get Up and Go Yellow fundraising event, which is now in its second year.
The idea is simple: wear an item of yellow clothing, bake something yellow, hold a yellow themed quiz or raffle off a selection of yellow items – anything which helps raise more money and awareness for this life-saving service.
Several schools and local businesses took part, with Terrington St Clement Community School, raising over £800 for the charity.
Barking Pre School, near Ipswich, had an extra special reason for getting behind Get Up and Go Yellow this year, after the air ambulance saved the life of one of its young pupils.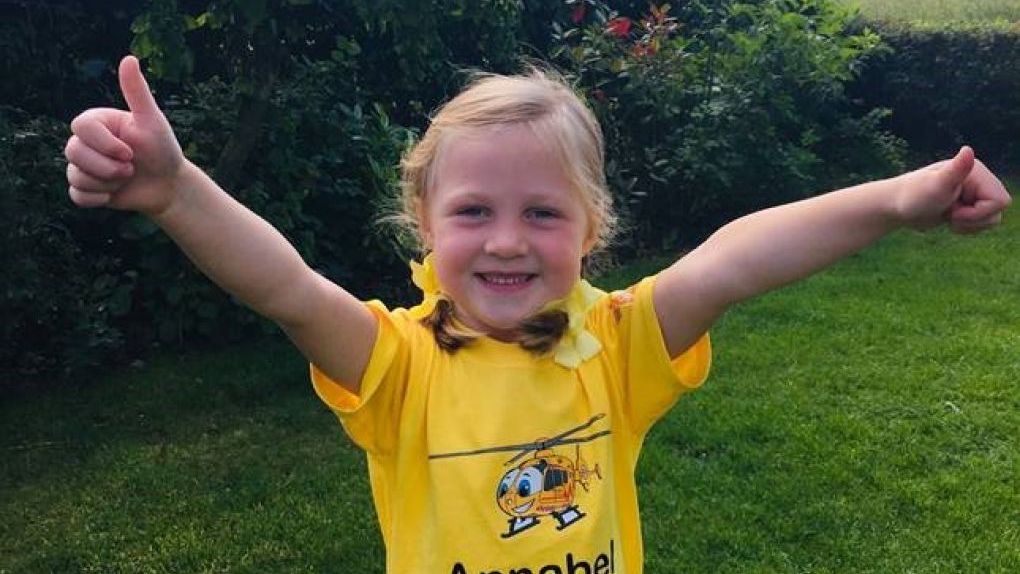 Annabel Brightwell was three years old when she suffered a cardiac arrest at the pre-school last year.
Annabel was flown to Addenbrooke's but continued to deteriorate on the way, requiring further medical interventions in the air, after being anesthetised at the scene so that the team could protect her breathing. Annabel received further life-saving treatment at Addenbrooke's before being transferred to a specialist hospital in London, where she was diagnosed with a rare heart condition.
After a lot of care, Annabel is now living a very happy and normal life. Without bystander CPR from a member of staff and quick attendance by the EAAA team and transfer to Addenbroke's, Annabel would not have lived.
Catrina Miller, Events Fundraising Manager at the East Anglia Air Ambulance (EAAA) said: "We are really pleased to see so many schools getting behind Get Up and Go Yellow as a fun and educational activity this year, and to see past patient Annabel's Pre-school taking part as well is really wonderful and a stark reminder of why we need to raise money every day to keep our helicopters flying.
"Each EAAA mission costs in the region of £3,500 and the charity relies on the generosity of the people living in East Anglia to help save lives like Annabel's, which is why activities like Get Up and Get Yellow are so important.
"Everybody always comments on how distinctive our yellow helicopter is and it makes us proud to see so many people getting involved – from top to toe yellow outfits to a few well-chosen yellow accessories – it's easy for everyone to take part in this event. We hope Get up and Go Yellow will continue to grow and that we can add an extra twist for next year, to help us with our campaign to fly 24/7."