Isaac's 1000-mile challenge for EAAA
01 June 2023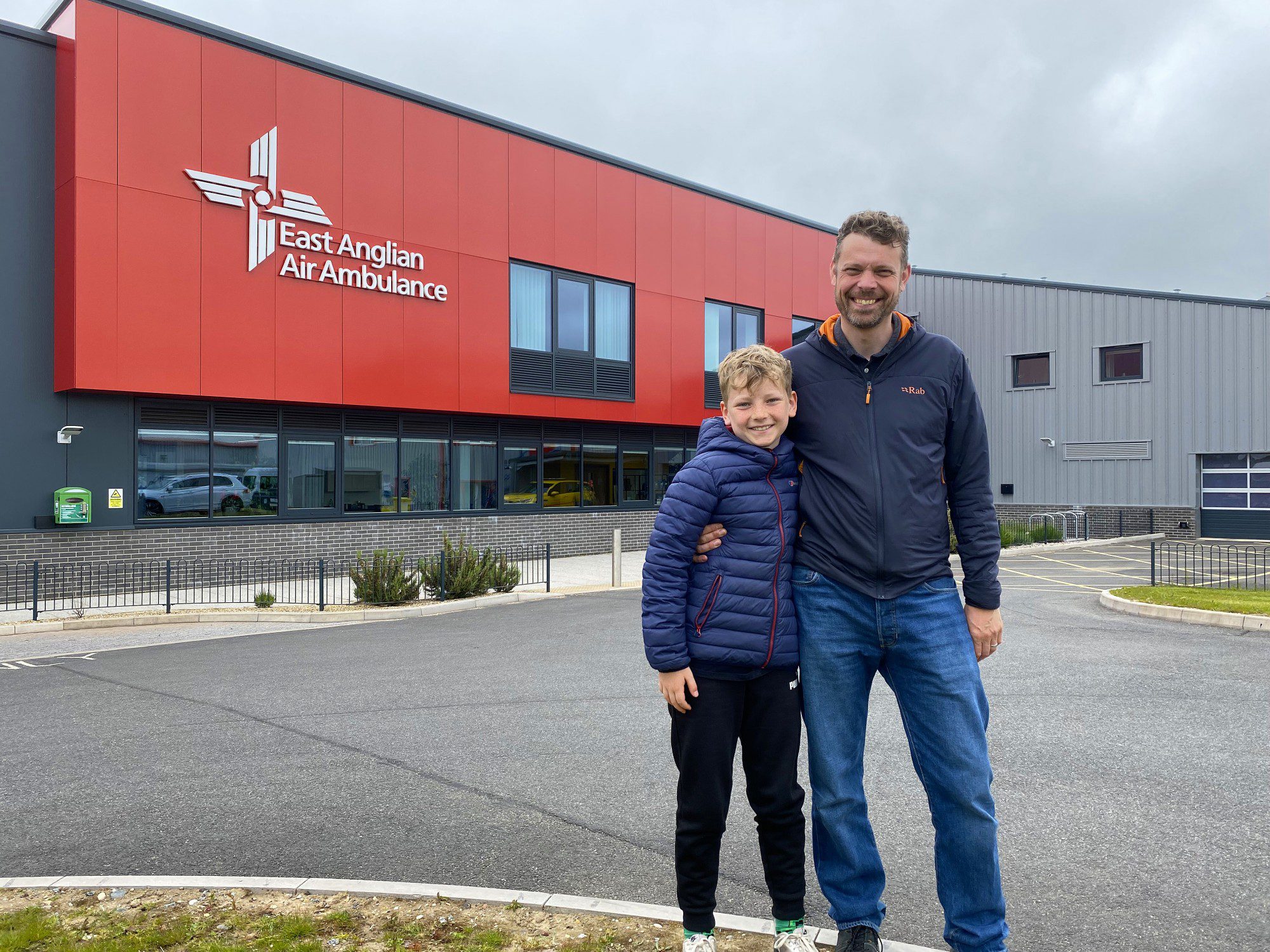 Nine-year-old Isaac Major from Norfolk began 2023 by setting himself a year-long cycling and walking challenge in aid of East Anglian Air Ambulance (EAAA). Six months in and he is well on the way to hitting his target. We recently chatted with Isaac and his dad, Rob (Doctor and Deputy Medical Director at EAAA) to learn more about the exciting task he has set himself and the inspiration behind it.
"I have challenged myself to walk and cycle 1000 miles this year to raise money for East Anglian Air Ambulance because they helped my friend." Isaac explains.
Initially inspired by the efforts of a young person who had completed a similar charity fundraising activity, Isaac decided to undertake his own 1000-mile challenge. His aim is to raise awareness and money for our charity as we saved the life of one of his friends a few years ago.
Dad, Rob says: "Isaac is really motivated and had lots of ideas about what he could do to support EAAA. We thought about completing 500 miles over 12 months. We settled on 1000 as it felt like a good number! We considered trying to raise the equivalent of one EAAA mission, which is £3,750 but decided on an initial target of £1,500."
On 1 January, Isaac started his challenge. Both he and Rob state that these early days were probably the most difficult because it was cold, wet, and dark. Isaac describes one walk where they "got soaked" but this experience hasn't dampened his enthusiasm and he has persevered through the winter months to complete 444 miles by the end of May. With plenty of support from friends and family, he has raised a brilliant £640 so far and is looking forward to crossing off more miles with the arrival of the summer months.
Setting himself a goal of 20 miles a week and 80 miles each month, one of the best parts for Isaac is seeing new sights and discovering new places to tick off the miles. He uses a tracker app on a phone to record his miles and then logs them on a calendar when he gets home. In one month, he smashed his own goal by completing 100 miles.
"I prefer biking because it's fun and exciting!" Isaac says, "At the weekend, we biked some of the Marriott's Way. I'd never been there before. I like cycling at High Lodge at Thetford because they have lots of trails."
Starting on the moderate 'blue' trails, he has already built up to tackling the more challenging 'red' trails at High Lodge, where he also completed his highest daily total of 20 miles.
Isaac boosted his milage further during the Easter break by summiting Mount Snowdon, adding another 6.5 miles to his total, but his highlight to date is ticking off some cycling miles at Cannock Chase: "The uphill was hard, but the downhill was really fun!" He says.
Rob adds: "The challenge is good as it gets us all out of the house; Isaac is getting a lot fitter, and he really understands how important EAAA is - I'm super proud of him. It's been great, and I think we will be sad when the challenge finishes."
Isaac concludes: "It feels like a good cause because EAAA helps people so much. When I finish, I think I will be tired and relieved, but I will be really proud of myself!"
A big thank you to Isaac for his amazing challenge. Good luck for the rest of the year!