30 June 2023
After suffering a cardiac arrest in October 2020 during a game of Squash, James Greenwell made a good recovery thanks to the rapid critical care he received at the scene. On this occasion, due to EAAA already being tasked elsewhere, he was attended by our friends at Essex and Herts Air Ambulance and, ever since, he has been a champion for the life-saving critical care Air Ambulances provide across the UK.
James was advised to give up playing Squash by his Cardiologist but, as a result, he has developed a love of walking and has embraced our Trek 24 events, taking part in our 2022 Norfolk and Suffolk Treks. This year, he has already completed our Bedfordshire Trek 24 and has entered our other 2023 Trek events in Norfolk and Suffolk. We recently caught up with him to hear some of his inspiring Trek stories and top tips for others.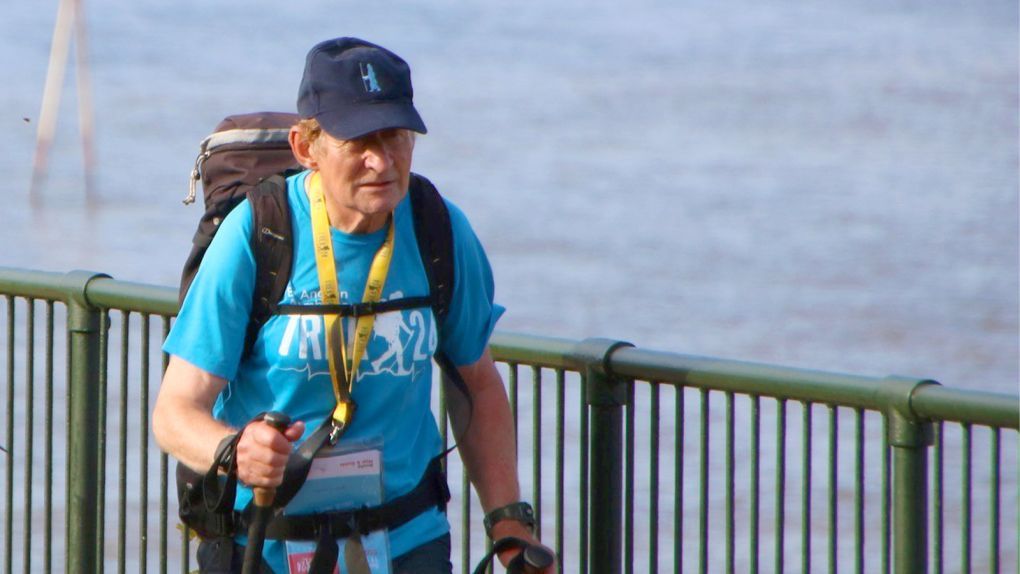 "Since giving up Squash following my cardiac arrest, I have walked over 4,500 miles." James explains.
"I am somewhat addicted to long-ish distance walking, and I go walking almost every single day. I aim to cover 30 to 40 miles a week. I do a few long distant walks with some of my old soldiering friends in the Hereford/Wales area. My family think it's best not to tackle long walks completely on my own."
"I heard about EAAA's Trek 24 via email in 2021 and I walked the Suffolk Trek 24 km route that year. I then did both the 2022 Suffolk and Norfolk events, completing 24 miles each time. So far this year, I have done the Bedfordshire Trek 24 and have entered both the Suffolk and Norfolk events for July and September respectively."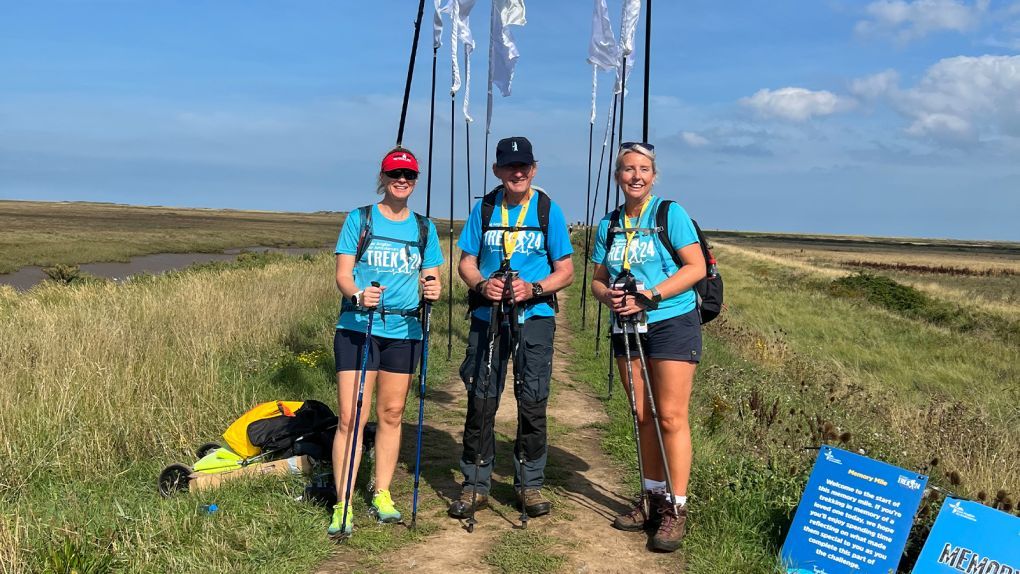 James continues: "The Trek 24 events are very well organised with excellent support and route marking and are in aid of an excellent cause. All EAAA Treks cover attractive parts of countryside. The Bedfordshire Chilterns to me was the most demanding. I never knew there were hills in Bedfordshire!"
"The atmosphere on the Trek 24 days is great, it's always relaxed and friendly. Food and drinks are on offer with a hot meal at the end. I usually arrive knowing nobody, but you get to know people as you go round. Some may be former patients, but many have no direct association with EAAA other than knowing that it is a charity well-worth supporting."
"This year on the Bedfordshire Trek 24, I met a very nice lady who said that her husband occasionally played cricket. It turned out he had captained the England team and had been knighted for his efforts. I don't know too much about cricket, but I had heard of Sir Alastair Cook, who it turned out to be!"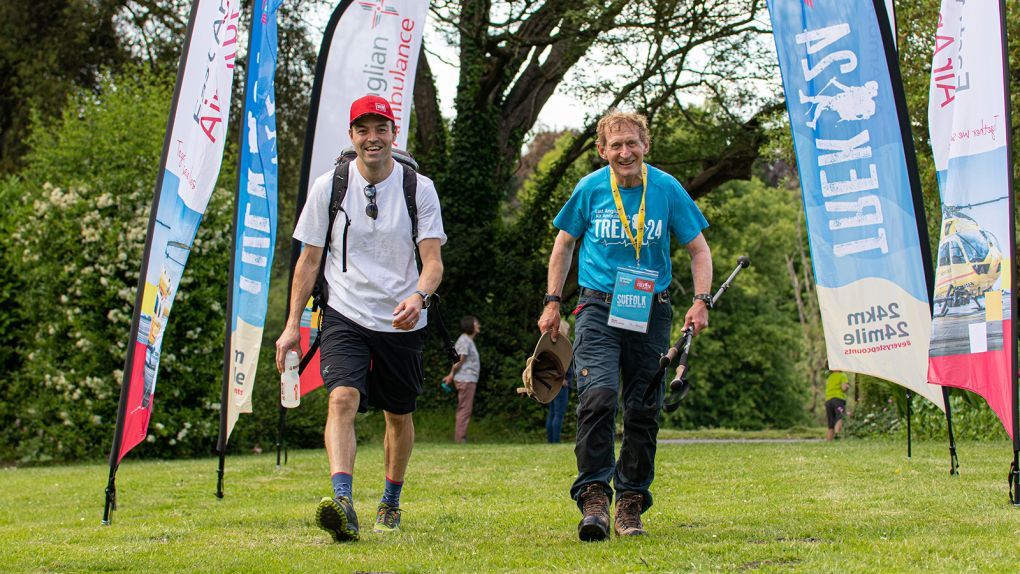 EAAA offer a training programme as part of the Trek 24 package which is a useful guide to many of our Trekkers, and James has his own top tips too.
"Start your training at least 4 to 6 months before the event." He says, "Walk least four days a week and gradually increase your distances. If you are aiming for the 24-mile route, do two or three 15-to-20-mile walks during the last month or two of your training and ease back on your training for the last week."
"I always wear 2 pairs of socks (so I am less likely to get blisters) and have at least 2 pairs of well-worn in boots. I think walking boots are better than trainers for long distance walking. Although heavier, they offer far better support than trainers. I would never wear brand-new boots for the big day. On the walk itself, in addition to having plenty of fluids, I recommend carrying painkillers, anti-diarrhoea tablets, blister plasters and something like zinc-oxide tape for keeping plasters in place."
In total, James has raised in the region of £4,000 for EAAA. With each of our missions costing in the region of £3,750, James and all our supporters who take part in our Trek 24 events are bringing hope to the most seriously ill and injured people in East Anglia.
James concludes: "It is very satisfying to know that every penny raised is going towards saving another life."
If James has inspired you to take on your own challenge, there are plenty of ways you can get involved to save lives.
Together we save lives.
Photo credits: Chris Arnold