Martine's In-Memory Fundraising
27 September 2023
"I can't save my own life, the money we've raised could potentially save somebody else's."
During the pandemic, Martine Holden age 66 from Norwich, was diagnosed with an aggressive form of breast cancer. She endured treatment and surgery, however in January, Martine began to experience new symptoms and received the devastating news that the cancer had spread to her brain and was stage 4.
She has now turned this around into something positive by garnering support for her own 'in-memory' fundraising for East Anglian Air Ambulance (EAAA).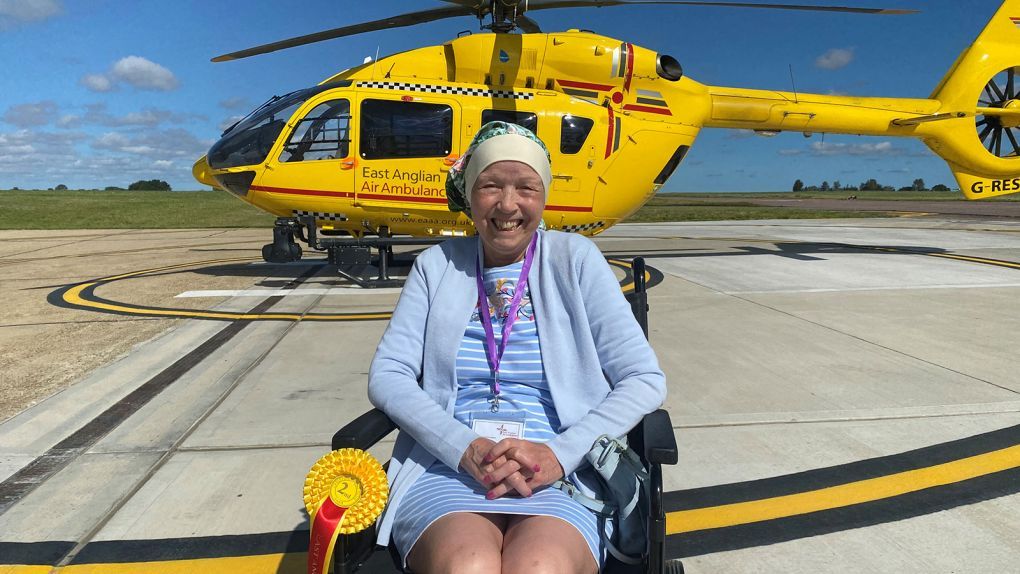 An avid horse rider and enthusiast, Martine has been a member of the Carleton Riding Club in South Norfolk for many years. It is through her love of horses and the countryside that Martine wanted to use her diagnosis to support EAAA.
"Living in a countryside community, I've always been aware of East Anglian Air Ambulance." Martine says. "There are many medical emergencies, including horse-riding-related incidents, in our rural area. Getting help to the scene quickly is vital, and I knew that supporting EAAA would resonate with and capture the imaginations of the local equestrian community."
Earlier this year, Martine approached the Carleton Riding Club committee to request to sponsor the club's annual charity riding show, held at Easton College, in aid of EAAA. The committee kindly agreed and also brought forward the event from October to July to ensure Martine could be a part of it. She was able to attend for a while and even saw her own horse take part.
"It was incredible to be able to attend the show." She says, "I'm taking every day as it comes; it could all change overnight."
As well as sponsoring the show, Martine donated £500 and purchased red and yellow rosettes – the colours of EAAA. Carleton Riding Club committee member Pip Langley kindly set up the Just Giving Fundraising page for her to raise further funds.
"We have received so many kind donations and raffle prizes from individuals and business." Martine continues. "Carleton Riding Club really have been instrumental in facilitating the fundraising for EAAA. It's fundraising in-memory of myself. I want to leave a mark."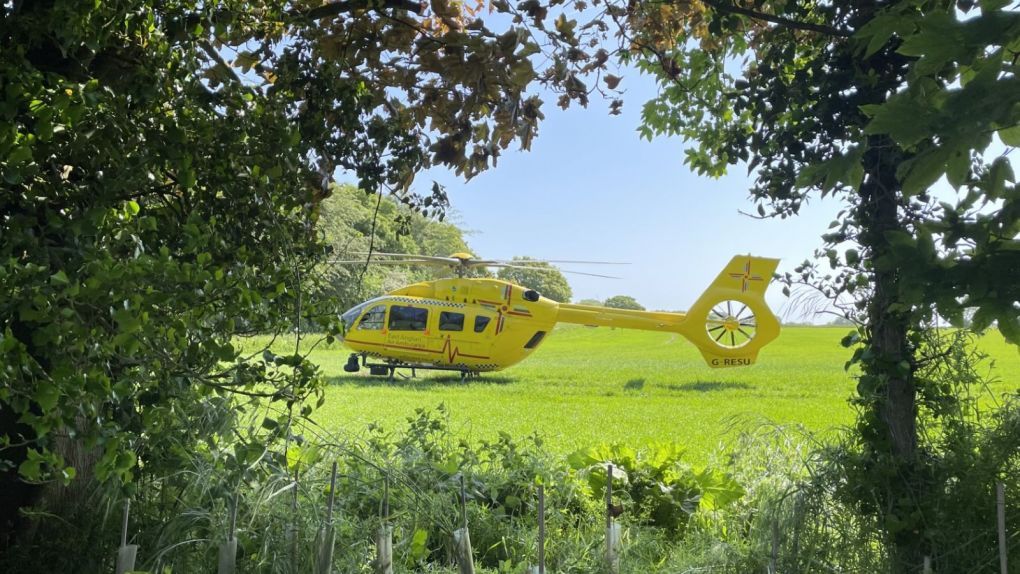 To date, Martine and Carleton Riding Club have raised over £3,700 in aid of EAAA, the average cost of one of their life-saving missions.
"The amount of donations we've received is incredible and is enough to fund an EAAA mission. I can't save my own life, but the money we've raised could potentially save somebody else's.
Carleton Riding Club says: "Martine has been such a constant figure in our club. We really want to raise as much money as we can in her honour."
Martine concludes: "By fundraising for EAAA, we've given somebody the best chance of survival and provided a family with reassurance that everything possible was done for their loved one. I feel like I've helped another family, and that's a wonderful thought."
Thank you for your touching support, Martine.