The EAAA Inspiration Award's 2020 winners!
20 May 2020
This month we saw the return of our Inspiration Awards for the third year. The awards are a chance for us to celebrate our incredible supporters who have inspired us this year and those who continue to make a positive impact in our community.
Beginning with a very long list of internal nominations, a special panel of judges had the difficult decision of whittling this long list down to only three in each category. We then took our shortlisted candidates to a public vote where our local community could help us to choose a winner! Over 3,500 of you voted in the awards. Thank you to everyone who participated throughout this process and for helping to put a smile on many people's faces!
All of our supporters are a constant reminder of the fantastic community that we serve and we are so thankful for the continued support we receive - we simply couldn't do what we do without you! Thank you.
Together we save lives
And the winners are...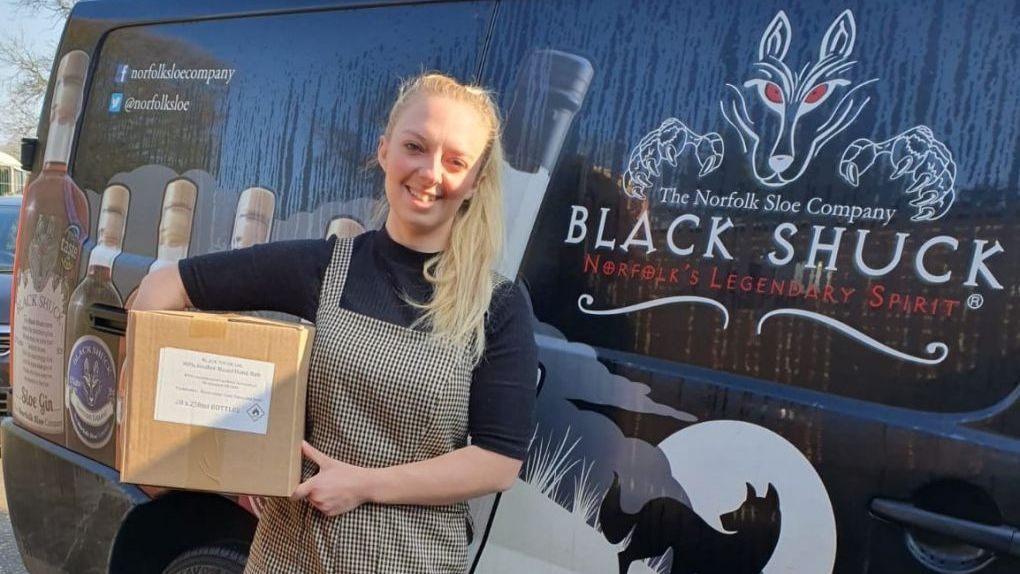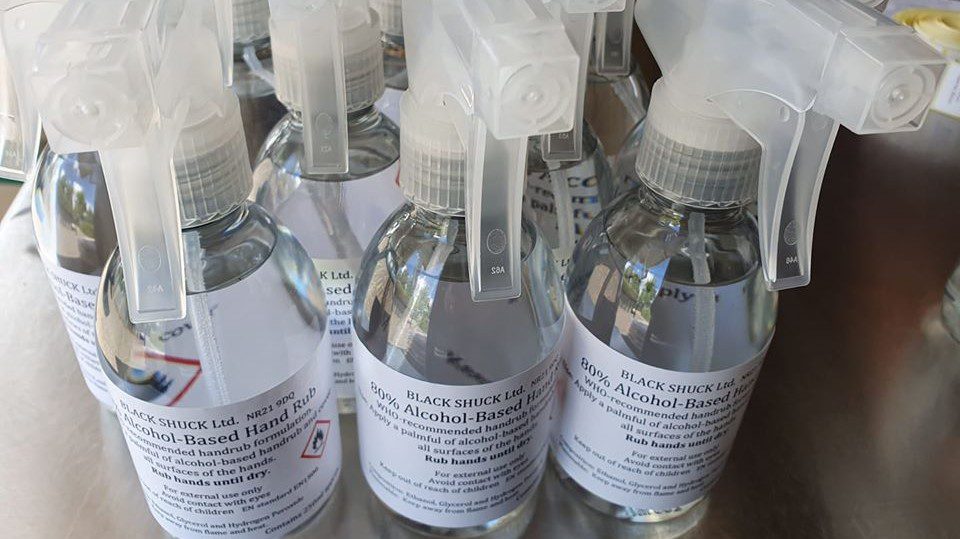 Inspirational Business Award Winner -
Black Shuck Gin
The small team at Black Shuck Gin continue to amaze us with their generosity and kindness. Aswell as supporting our charity with a limited edition gin and other various fundraising activities, they have now spent their time tirelessly working with the government authorities to produce very much needed Alcohol Based Hand Sanitiser for regional air ambulances, care homes, schools and key workers! They have made a huge impact on the community.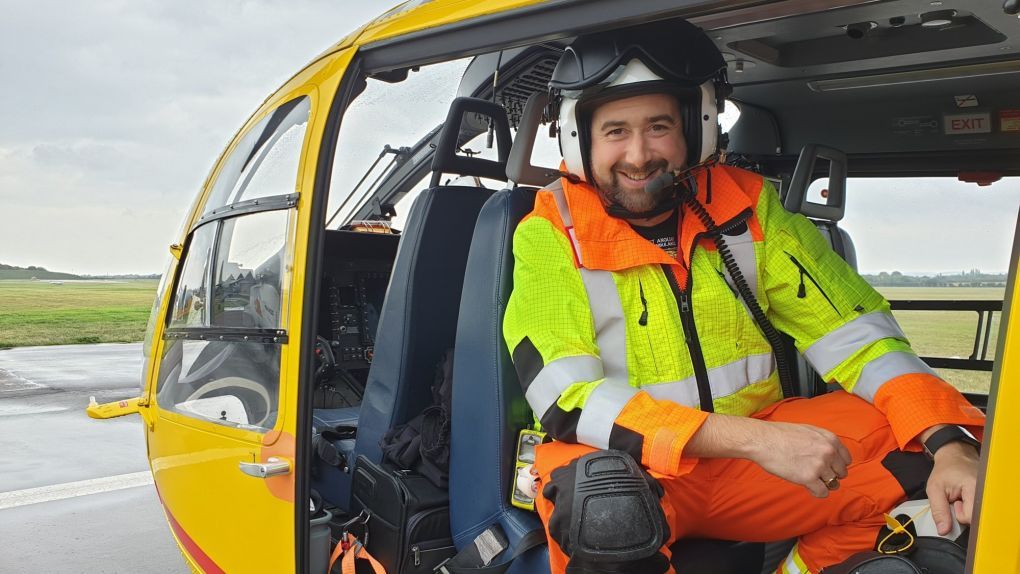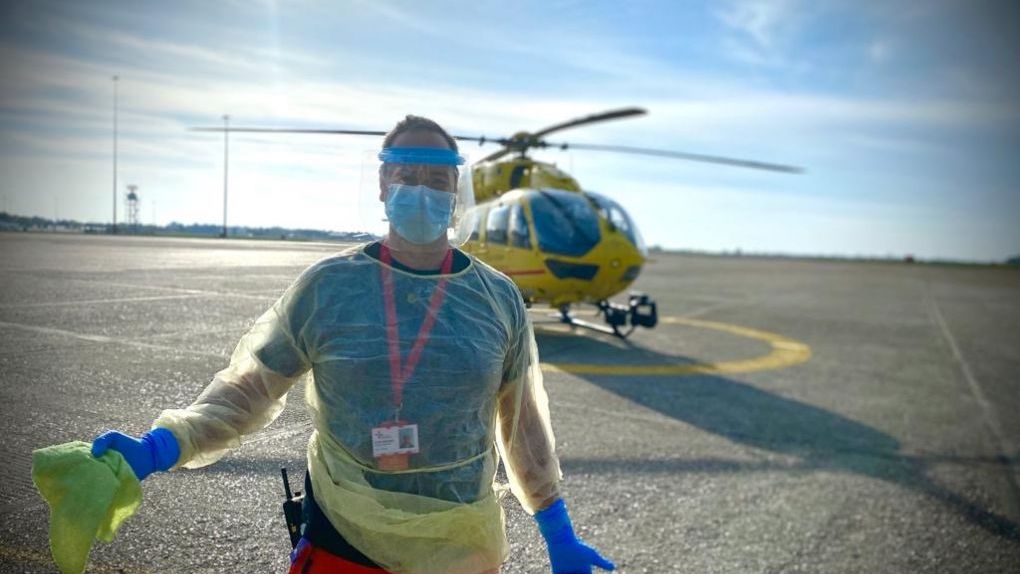 Inspirational Crew Member Award Winner -
Doctor Chris Chadwick
Doctor Chris Chadwick was nominated firstly to highlight and celebrate his careful and considerate nature in the operational team. He always takes the time to look after those around him and is a fantastic team player. Dr Chris has also dedicated hours of his time to support the wider Charity at events and other public engagement activities. As well as volunteering to talk about the work of East Anglian Air Ambulance on social media (and pose for the odd photo), in December he spoke beautifully and with pride at the Norwich Carol Concert last Christmas. He is a true representation of the EAAA values!
The Jamie Edghill Award for Exceptional Volunteering Winner -
Terry Southgate
Terry has been an exceptional asset to the Charity since joining in early 2018, and last year became our main bucket collection coordinator for Norfolk and Suffolk. In 2019 he raised a staggering £17,000 through his collections for EAAA, including over £3,000 in one week as part of National Air Ambulance Week. We want to commend and thank Terry for his enthusiasm and passion. He is always happy to be led by the charity in how he goes about his volunteering, and has built up fantastic relationships with members of the fundraising team too. It's safe to say Terry has made a huge impact on the staff at EAAA and we believe he is a true asset to the charity!
(Photo credit to Hockwold Summer and Christmas Fayre.)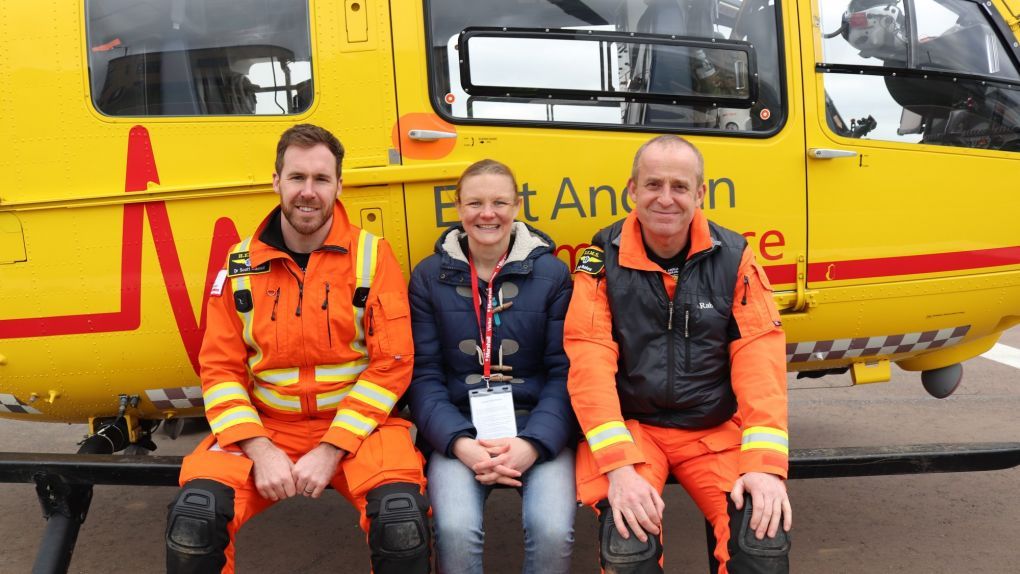 Inspirational Event Fundraiser Award Winner -
Laura Bird
The EAAA events team first came across Laura when she wrote to us to tell us about her plan to run 10 marathons in 10 days! This spectacular challenge definitely grabbed our attention and we were delighted to offer her a Gold Bond place in the London Marathon in order for her to complete the 10th challenge with a world-class audience. She has been an incredible representative of the charity through her fundraising efforts and engagement with her supporters, particularly through her Facebook page: https://www.facebook.com/Birdy101010/. She is an inspiration to us all!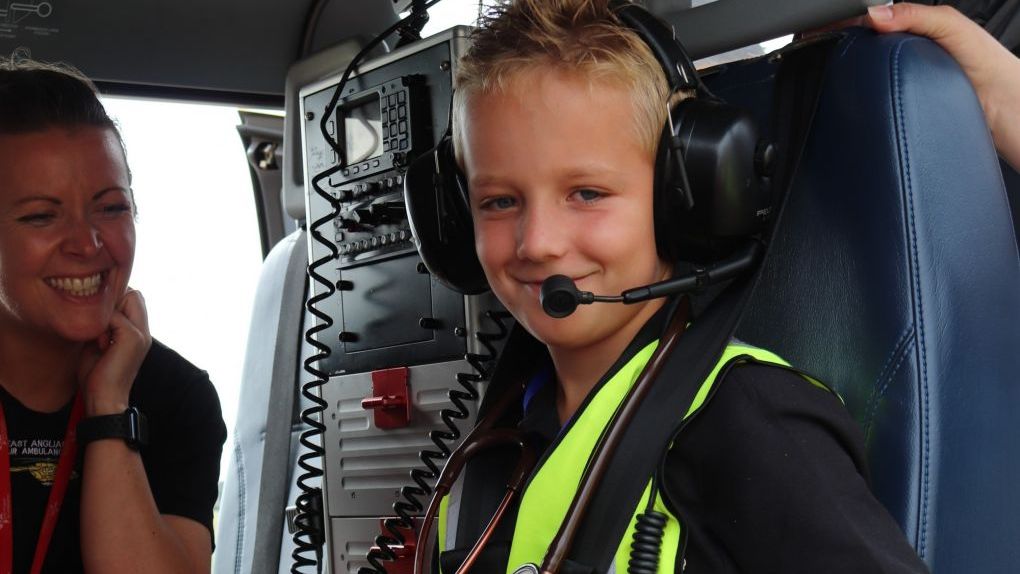 Inspirational Patient Award Winner -
Jack Jinkerson
Jack is eight years old and we first heard about Jack when his mum, Wendy, got in touch to tell us that Jack wanted to do a sponsored memory walk to mark his dad's birthday. The Anglia Two crew attended Jack's dad, Stefan, aged 58 in April. He'd had a cardiac arrest at home in the evening and sadly passed away. With support from his family, school (Grove Primary School in Lowestoft) and Lisa from our Aftercare team and Ben from our Fundraising team, Jack organised a wonderful event on 9th July where he raised £3720. Jack is a true inspiration to us. In such, hard and unimaginable times, he wanted to give something back to the charity - all with such a brave face and positive smile.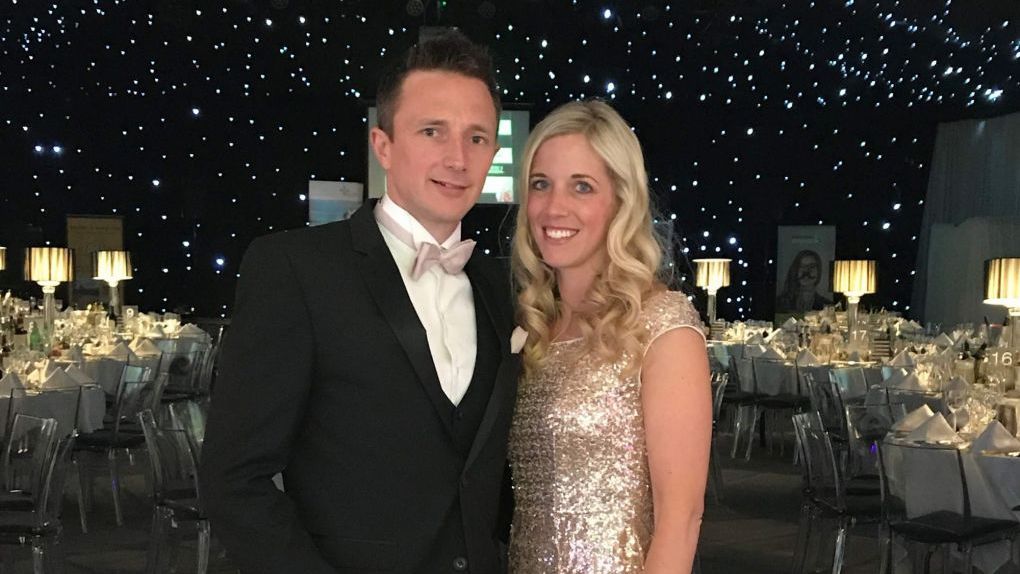 Inspirational Donor Award Winner -
Kim Berry
Kim Berry is inspiring for a number of reasons; a fabulous supporter of EAAA, the rock to her husband Dr Neil Berry and the brilliant mother of two beautiful young children. Juggling her family role, Kim successfully raised over £19k for EAAA by holding her Sparkle In Spring Ball. A tremendous evening, with an incredible mix of activities to generate donations. This included a raffle, a silent auction, a main auction and much more. The night flew by and people just didn't want to leave. Kim does all of this as she knows only too well how important the work of EAAA is - thank you Kim for fundraising so passionately for EAAA.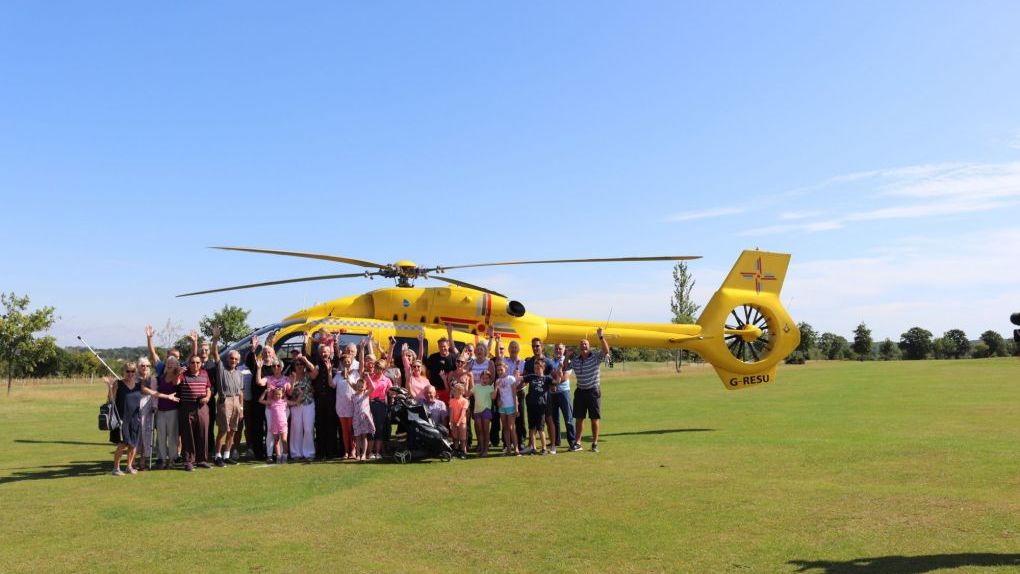 Inspirational Team, Group or Club Award Winner -
Gary, Sally and Friends at Halesworth Golf Club
The Charity Committee at Halesworth Golf Club has been supporting EAAA through their annual golf day for the last two decades. The Golf Day is so popular that the tickets end up being sold out months ahead of the day, with their total raised from the events close to reaching £200,000. The fun nature of the committee, the members, the sponsors and all the players really makes the day a fabulous event. The atmosphere is second to none and we always look forward to our visit for the cheque presentation where we can express our gratitude for their continued support.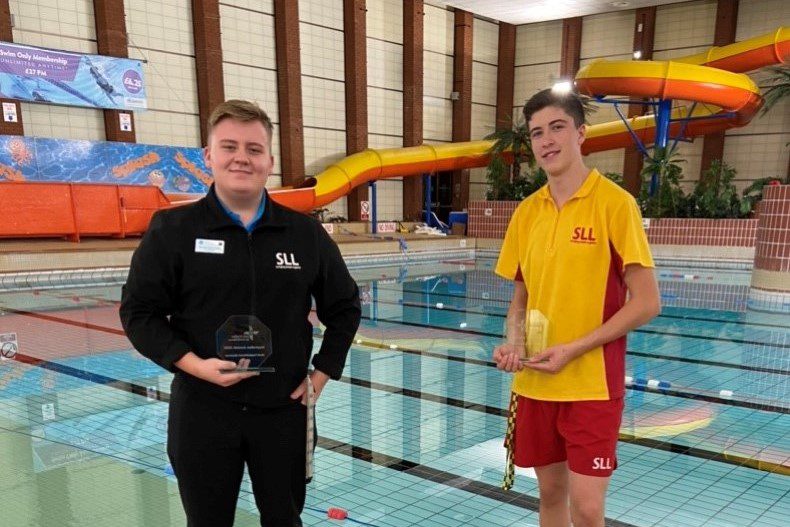 Inspirational Lifesaver Award -
Oliver and Marshall
Oliver Gobey (age 17) and Marshall Cooper-Pearson (age 18) worked in a local swimming pool as lifeguards. Earlier this year, Oliver and Marshall had to jump into action when a three-year-old boy, who was at the swimming pool, became unconscious and stopped breathing.
Oliver and Marshall remained calm and put all of the training they had learnt into action. They immediately raised the alarm, retrieved the defibrillator and took over Cardiopulmonary resuscitation (CPR) that the patient's mum had started. Shortly after, a land ambulance and our critical care team arrived to help. Thanks to the swift action of everyone involved the patient is safe and well today.
We wanted to recognise both Oliver and Marshall for their commitment to saving lives. Oliver serves with St John Ambulance and is currently working with a private medical company as a first responder, with the ambition to become a paramedic in the future. Marshall works with the Hertfordshire medical services in a first aid capacity and is now a duty manager at a leisure centre. In the future he would like to train others on how to become a lifeguard or work in the fire service.
These young life-savers are great ambassadors for the emergency medical service and a real inspiration for us! It just goes to show that you never know when you might need to administer CPR to help save a life.
Special CEO Award Winner -

The Very Reverend Dr Michael Higgins OBE

In 2005, Dr Michael Higgins, former Dean of Ely Cathedral, established EAAA's "Court of Benefactors" to fund the purchase of a new helicopter and associated equipment costs. Since then, over 1,000 amazing people, trusts, and businesses from across East Anglia have supported our work as part of the Court, many of which continue to make regular gifts to this day.

By the end of the Court's 15th year, the total amount raised under the banner of the Court will have exceeded £4 million, supporting the delivery of over 1,140 missions for East Anglian people facing the most serious accidents and emergencies. This includes the single biggest donation made by an individual to EAAA, a gift of shares worth £750,000 in 2007.

Dr Higgins is a worthy recipient for our first ever Special CEO Award for his Herculean feat of fundraising. His work for the Charity from 2005 until 2011, along with the fantastic supporters he recruited as members, has played an essential role in establishing our service and truly stands as an inspiration for us all.

A 15th anniversary gathering of the Court, at which Dr Higgins' achievement is to be publicly celebrated, has been scheduled for later this year at the Lady Chapel at Ely Cathedral. The interest this event has been met with is a testament to the esteem in which Dr Higgins is held, as well as a symbol of the incredible goodwill he has generated towards the Charity.

While we very much hope that this anniversary gathering can still go ahead, we wish to take this opportunity to recognise The Very Reverend Dr Michael Higgins OBE in the EAAA Inspiration Awards in 2020 and to publicly express our undying gratitude to him for his tireless work. Thank you!