Working together: East Anglian Air Ambulance and the Road Victims Trust
31 July 2023
Understanding what happened during their life-threatening incident (and why) can be a huge step towards a positive recovery for our patients. The East Anglian Air Ambulance Aftercare team aims to help patients who have recieved critical care from EAAA do exactly that, as well as provide support to their families.
The signing of a Memorandum of Understanding between EAAA and the Road Victims Trust (RVT) will enhance the excellent working relationship that already exists between the organisations. It will see EAAA patients and relatives formally referred, with their consent, to the RVT for specialist emotional and practical support through the grief and trauma of road death, or a serious or life-changing injury. This help will include, but is not limited to, counselling, help with notifying the authorities and support through police investigations.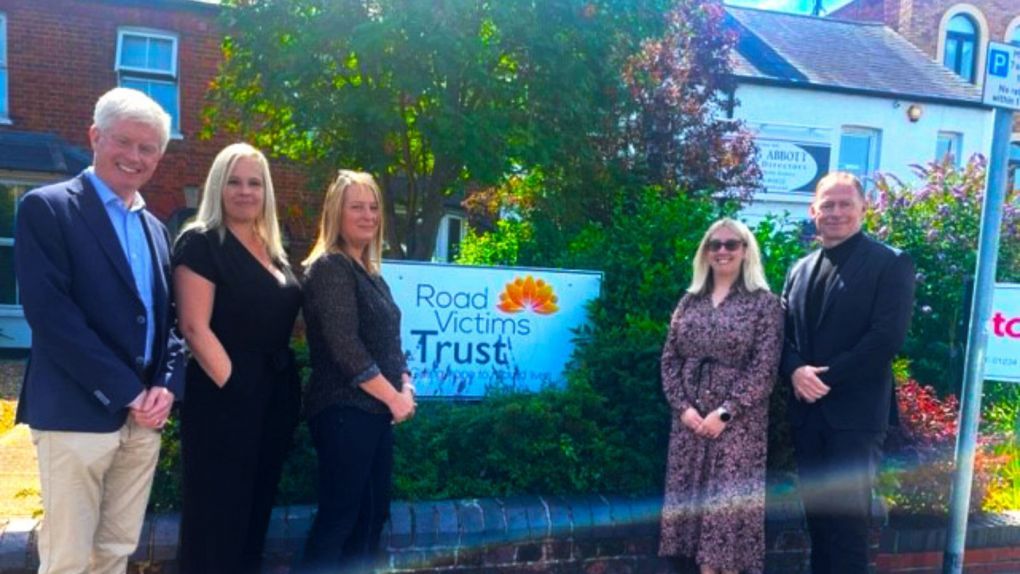 We provide 24/7 life-saving critical care, 365 days per year by air and road. In 2022 alone, we were tasked to over 2,500 missions across Norfolk, Suffolk, Cambridgeshire and Bedfordshire.
The RVT is a charity that provides a package of emotional and practical support to all persons affected by fatal and life-changing collisions across the same counties. Working in partnership with the Police Forces of Bedfordshire, Cambridgeshire, Hertfordshire, Norfolk and Suffolk, the support extends to over 500 people each year who have been devastated by the trauma of a collision.
Talking about the shared vision of both organisations, Mark Turner, Chief Executive of RVT said: "It's a shocking fact that five people will be killed on the roads of the UK each day with numerous more people left with life-changing injuries. EAAA bring advanced skills, equipment, and medicine to collision scenes, bringing hope to the most seriously ill and injured people in East Anglia."
With the number of road traffic collisions attended by EAAA in 2022 increasing by 25% from 2021, support for patients and families is more important than ever.
Mark continues:
"The RVT will go on to provide counselling and support to many of these people, and their families. The formalising of the working relationships between our two charities will allow for an effective referral mechanism that will enable more people to access support in times of need."
Matthew Jones, Chief Executive Officer of EAAA said:
"Aftercare support for our patients and their families is a vital element of our work. In the last twelve months, our Aftercare team supported over 130 patients and families of those involved in road traffic collisions. This is so important to aid their physical and emotional recovery, therefore we are delighted to build on an already excellent relationship with the Road Victims Trust to further benefit our patients and their families across the region."
RVT is now recruiting trainee or qualified Counsellors looking for a rewarding opportunity within the Norfolk/Suffolk area that will challenge and expand developing or existing counselling skills.
More information can be found on the RVT website.