You've helped us reach our Blood on Board appeal target!
25 June 2021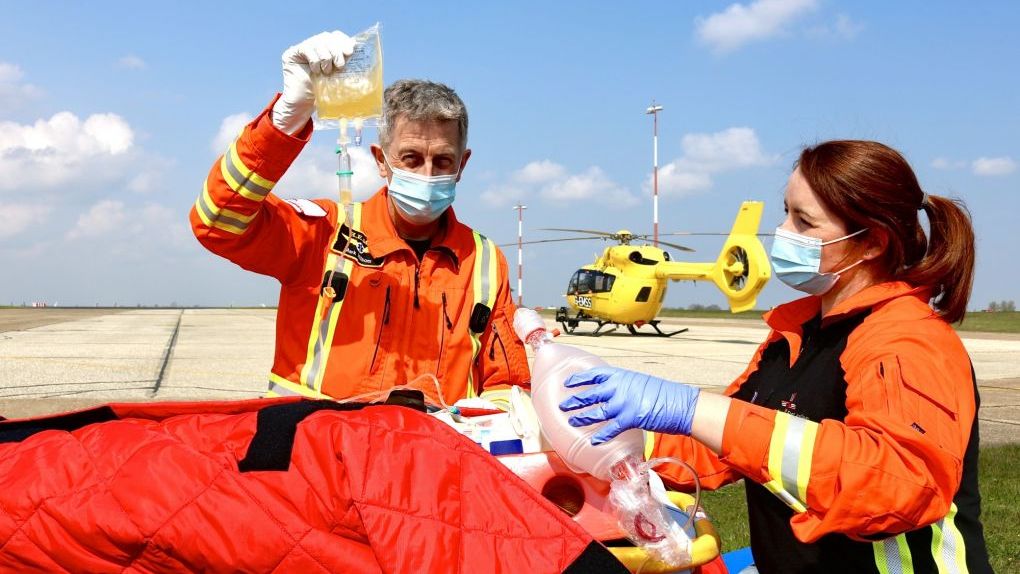 Last month we launched an urgent appeal to help us permanently carry blood products on board every mission. The national clinical blood trial, RePhill, which we were involved in had recently ended, and we were faced with the urgent need to raise over £70,000 a year to continue offering this life-saving treatment to our most gravely injured patients. Due to the pandemic restricting our ability to raise funds through events and other community-based activities, we turned to our supporters to help us implement this vital treatment as a core part of our service.
Update - We have just smashed through our year-one target of £89,354 with over £97,000 raised! This will enable us to fund all of the equipment we need to implement this project and cover the first years' worth of blood products. A huge thank you to everyone who has contributed to this appeal.
Reaching this target so quickly was made possible by several supporters and businesses who very generously responded to our ask, with one donation in particular taking us all by surprise. Last week, one of our supporters quietly contacted us to enquire how much we still needed to raise. This incredible supporter, who wishes to remain anonymous, then blew us all away when they offered to donate that full amount, which was over £17,000! This was something we did not see coming and gave us all an incredible boost. As this will be an annual cost for the charity, we have also been moved by the offers of annual contributions from local businesses, such as Attiks in Norfolk, who have pledged to donate £10,000 a year.
Richard Hindson, Head of Operations at EAAA, said: "By participating in the national RePhill blood trial over the last few years, we have seen first-hand what a difference blood products can make to someone suffering a traumatic injury or extensive bleed, that only a surgeon in hospital can remedy. Administering blood products on-scene and in-flight can give the patient the best chance of surviving to hospital, by increasing oxygen delivery and clot production. Now the trial is over, we will need to raise £70,000 a year to continue offering this life-saving treatment.
"I'm truly amazed that within a month we have successfully hit, and succeeded, the target to implement the project and fund the first year's supply of packed red blood cells and lyoplas (freeze-dried plasma). Thanks to this incredible support, these blood products will soon be available on every mission, to every patient, and I couldn't be more grateful."

Head of Operations at EAAA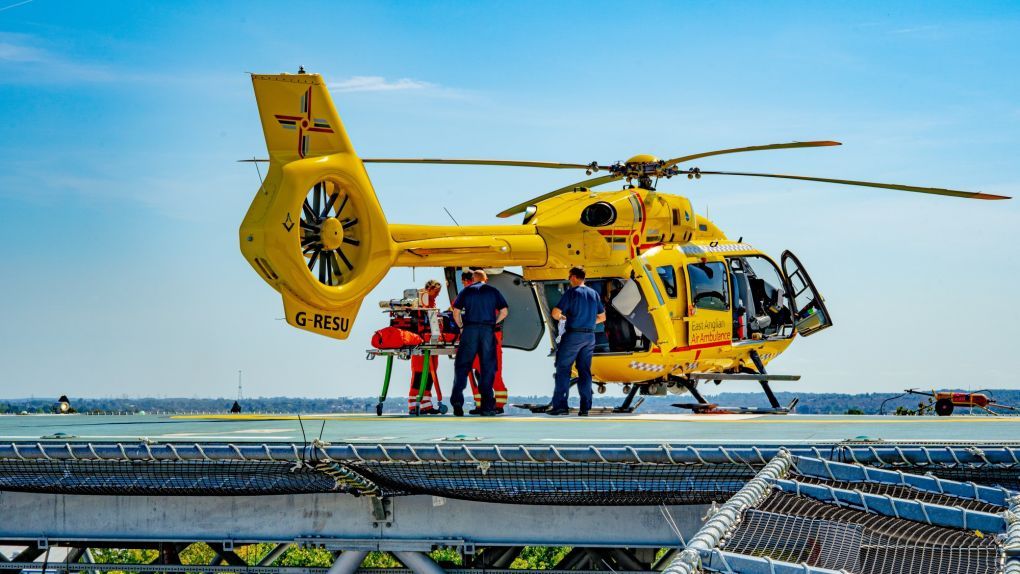 Harry's Story
If you would like to know more about the Blood on Board appeal, and how blood has been used to help patients like Harry, please go to www.eaaa.org.uk/blood
Find out more