"Early intervention and CPR saves lives. It's really that simple."
Having awoken around 3am one February morning, 48-year-old father of two Chris Bergdahl assumed he was suffering from acid reflux. Making his way to the toilet, Chris suddenly became very unwell, collapsed on the bathroom floor and started to have a seizure. His wife Sue rushed to his aid and her quick thinking is one of the reasons he's still alive today.
At Helimed House the Anglia One night shift crew of Doctor Nick, Critical Care Paramedic Rod and Babcock pilots Gareth and Nick were assigned the mission, flying to the Bergdahls' home in Ipswich.
"In 2022 alone we attended 434 cardiac arrests, Chris being one of them. Unfortunately, survival rates for patients who don't receive early bystander CPR or defibrillation are incredibly low, so we know anytime the phone rings for a cardiac arrest mission, time is essential. Knowing Chris's wife had been able to give CPR increased his chances of survival and recovery."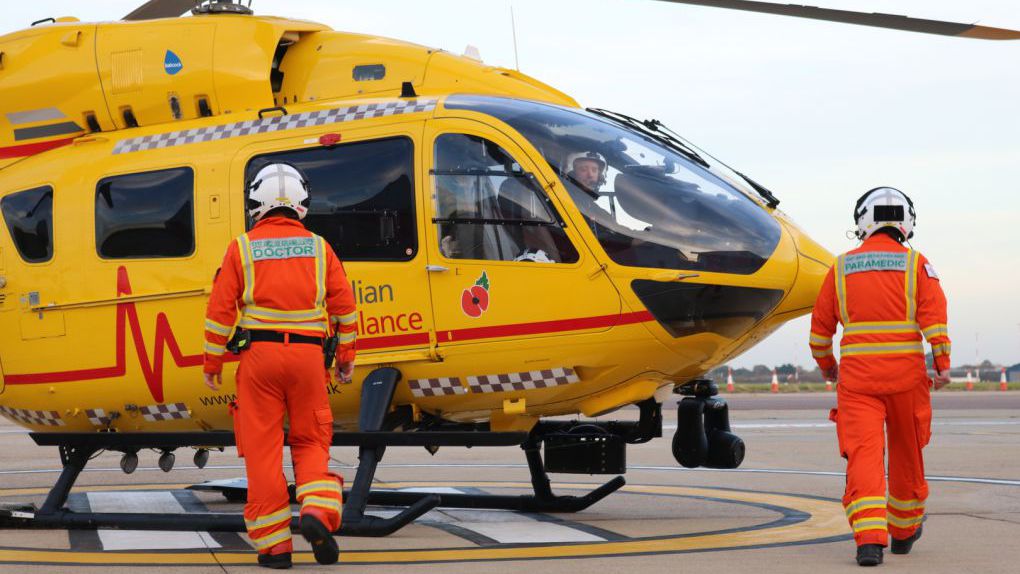 Arriving on scene, the crew gave Chris a full assessment and provided critical care, ensuring he was stable and ready to transport to hospital.
Chris was flown to Norfolk and Norwich University Hospital for initial treatment before being transferred to Ipswich Hospital. Recovery hasn't been straightforward for Chris, suffering two strokes, a bleed on the brain and another cardiac arrest while in hospital. In total, Chris spent four weeks in a coma, six weeks in critical care and a further week on a ward.
"It seems like so long ago now. It was strange, but I remember just being really calm. I think because the kids were there too I went into survival mode myself. Everything seemed to happen so quickly, from the moment Chris collapsed to the EEAST and EAAA crews arriving to driving to the hospital. I don't think I really comprehended what had happened and how serious the situation was. "

Chris' wife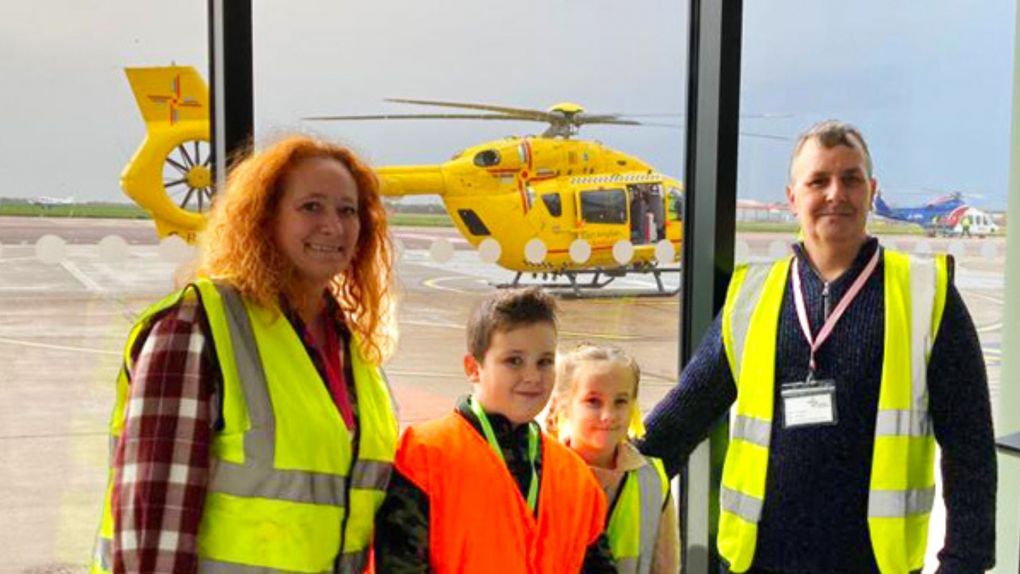 Life in recovery.
Nearly a year on from the incident Chris is recovering well and is enjoying spending quality time with his family, who we were delighted to welcome to Helimed House recently.
"When I look back now, I realise how different the outcome could have been if Sue hadn't performed CPR straight away, I am extremely lucky to be here today. I strongly urge everyone to take part in some form of CPR and defibrillator training: you never know when someone close to you might need your help."

Former patient