It is only thanks to our incredible community in East Anglia that we have been able to save lives for two decades, together.
20 years together:
The history of EAAA
20 years ago, on 6 September 2000, a new charity was formed to help save lives across East Anglia: the East Anglian Air Ambulance (EAAA). Operating initially just one day a week, on a Friday from Norwich Airport, with one paramedic, this was the start of an important lifeline for many local people.
Today we can reveal that over the last 20 years we have flown over 30,000 missions and helped almost 20,000 patients, all thanks to the generosity of our local region.
To mark #20yearstogether, we have developed a short documentary which explores some of the charity's key milestones over the last 20 years and we also look back at some of the people we have been able to help, thanks to you.
We do not receive regular government funding and we are only kept airborne thanks to the generosity of our local supporters. For that, we would like to say 'thank you' to the community which has kept us flying and saving lives for the last two decades. Together we save lives.
A message to you from Stephen Fry: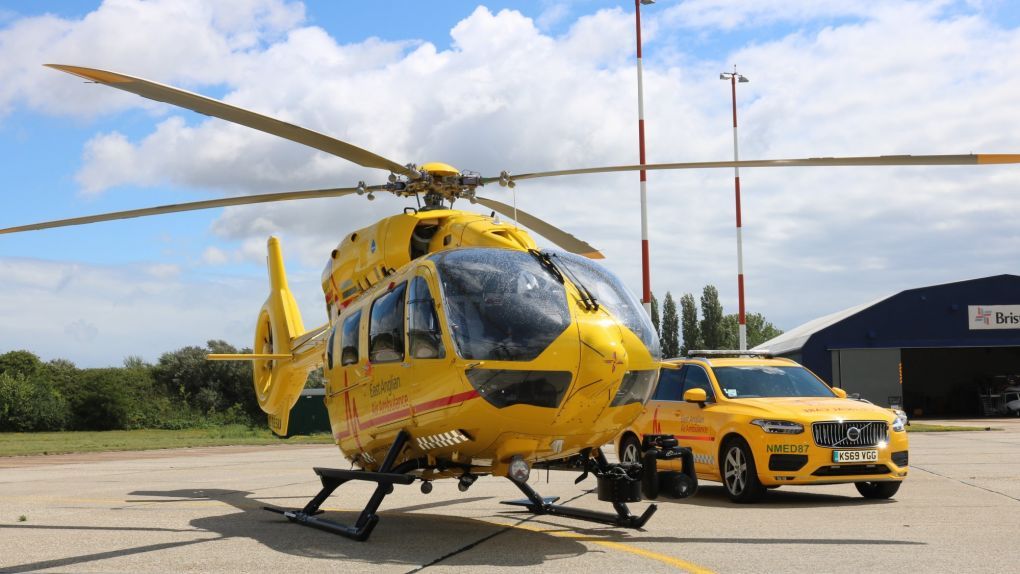 Share your memory of EAAA
Without your continued support, EAAA simply would not exist. For that, we would like to send our heartfelt thanks to each and every one of you. Do you have an EAAA memory you can share with us? We would love to hear from you. Click the button below to send your memory to us.
Share your memory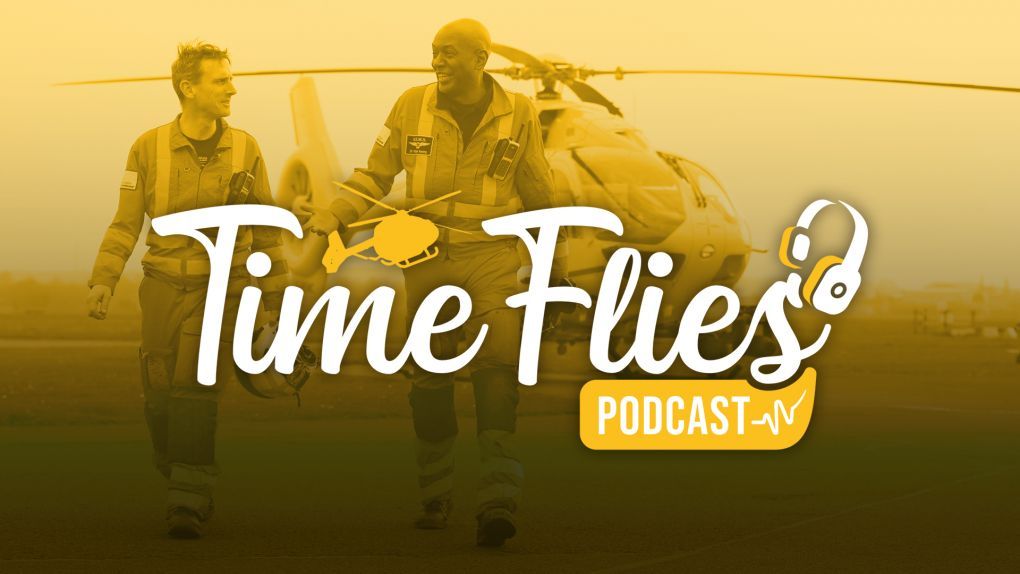 Listen to our history podcast 'Time Flies'
We have created our first ever series of podcast interviews with different members of the EAAA family from 2000 to 2020, to explore their fondest memories. We will find out how the service started, the challenges they faced and the lessons learnt along the way. The podcasts will start to be available from the end of September.
Find out more
EAAA attending one of its first missions
Flying the BO105DBS5 in Norwich
G-EYNL attending an incident in Suffolk
The purchase of a new BK117 used until 2011
Our BK117 attending an incident in the region
EC135, G-HEMN based in Cambridge
Her Majesty The Queen and HRH the Duke of Edinburgh visit the Cambridge base
G-RESU and NMED87 based in Norwich