Not everybody who supports EAAA has been attended by us, but every single donation is special and saves lives. Bruce and Carol followed EAAA for many years and we are touched that, in a time of great sadness, Bruce and his family chose to remember Carol by inviting donations to EAAA at her funeral.
Dearest Carol,
You were born in Norfolk in 1945, one of nine children. As a child, you loved playing in the nearby woods, climbing trees with your brothers and sisters. You were popular and had lots of friends while you were growing up.
When you left school, you worked in a local shop. One day, I walked in to collect orders and payments for coal deliveries. Your lovely smile spread from ear to ear and seemed to light up the whole street. It took me a long time to pluck up the courage to ask you out on a date but, eventually, I did, and we courted for three years before getting married in 1969.
In 1976, we had a holiday in St Andrews, Fife and that's where we encountered a helicopter close-up. After that, we often attended open days at RAF bases, including Coltishall and Mildenhall – more for me initially, but I'm sure you grew to enjoy it too.
One day, the East Anglian Air Ambulance landed near our home in North Norfolk. You were so interested to see it and – even better – the crew were happy to chat with us and show us the various bits and pieces of the aircraft.
Another time, we were on the road to North Walsham and I could see the air ambulance helicopter approaching. I told you to close the window, and it certainly took you by surprise when it landed in a field a few feet away! Over the years, we built up a nice collection of air ambulance photographs from various encounters.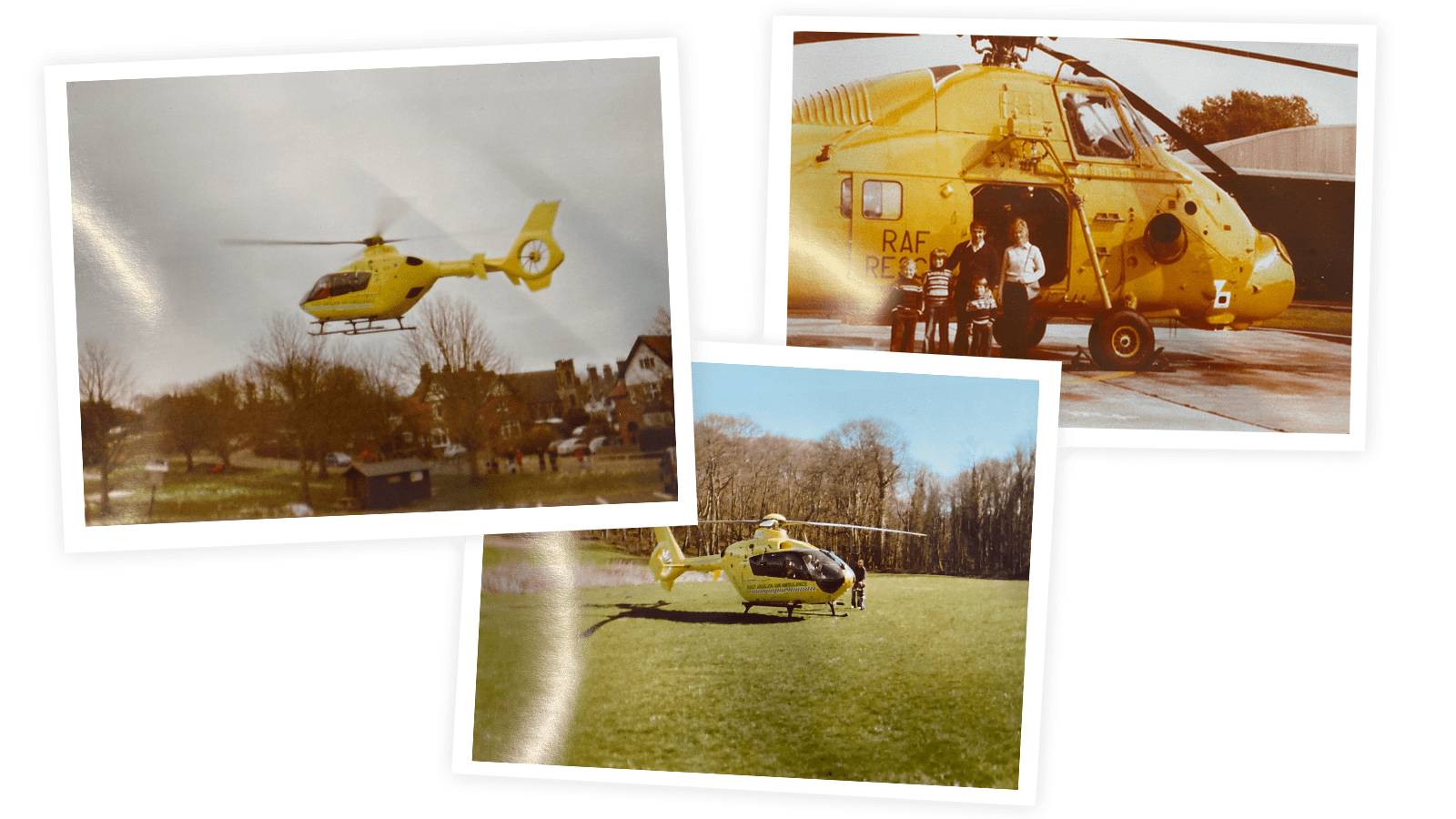 When you were ill and in the hospital, you were in a side room on your own. It happened to be near the hospital's helipad. I warned you of the noise as I opened the window and used my phone as a camera so I could show you photographs of helicopters landing and taking off. One day, an Apache helicopter landed outside. I got the photo for you, but jammed my thumb in the window when I closed it. My nail fell off and I don't like Apache helicopters anymore…
I have such wonderful memories of our years together, Carol. You still played on the swings in the local children's playground well into your sixties, you taught the grandchildren rude nursery rhymes, you loved music, jigsaws, knitting and sewing.
At work, they called you 'Miss Smiley Face' and you stayed that way until the end.
At your funeral, it seemed fitting to invite donations to support East Anglian Air Ambulance. These generous gifts, given to remember you and the life you lived, will save the lives of others. Although I love and miss you dreadfully, I know this kindness would have brought you great happiness.
Each time I look up to the sky and see the East Anglian Air Ambulance helicopter flying overhead, I will feel so much pride that you have helped it to keep flying and saving lives.
Your loving husband, Bruce.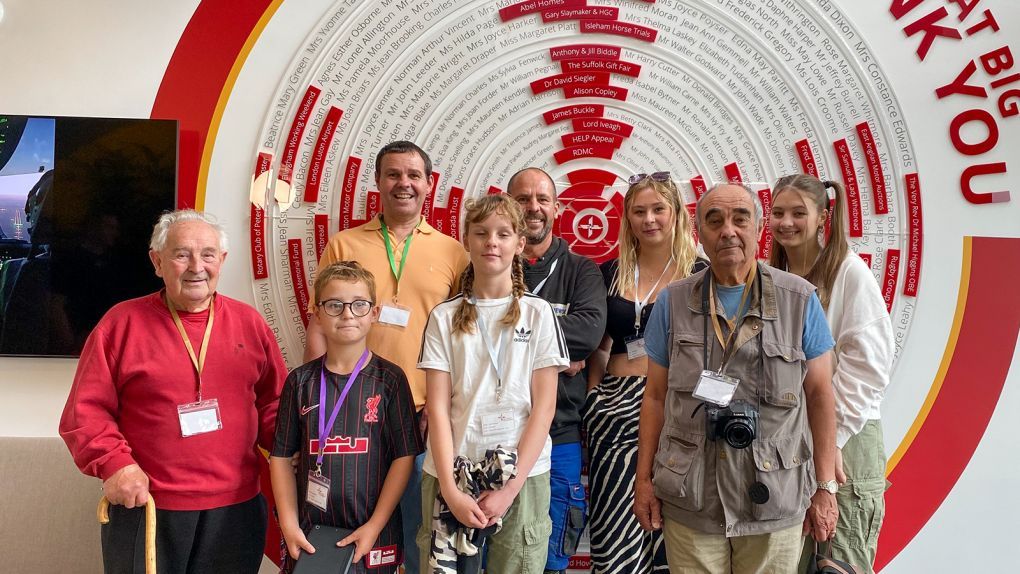 Giving in memory of a loved one is an incredible way to celebrate their life and keep precious memories alive. Memories are the most important things we are left with when someone special dies, which is why at EAAA we give you the opportunity to create a MuchLoved memory page, a dedicated online space for families to record, reflect and celebrate the life of a loved one.
If you would like to talk to us about donating or fundraising in memory of somebody special, please contact us on info@eaaa.org.uk or 03450 669 999.
Thank you to Bruce and his family for sharing their wonderful and very special memories of Carol.