Only The Brave - Charity Obstacle Course Race (OCR) 2023
Run
Suffolk
Join us at Only The Brave this September and take on our exciting 6 or 10 mile mud obstacle course!
24 Sep 23
Sunday 24 September - Euston Estate, Suffolk, IP24 2QP
Only The Brave is inspired by EAAA pilots, doctors, paramedics, patients and their families. They amaze us when they overcome physical and emotional obstacles every day. They tell us it's 'not the obstacles you face, but the way you deal with them' that counts. Participants will need the same mentality to complete the course.
Up to 35 obstacles
Lots of mud
Full of fun
TICKET SALES ARE NOW CLOSED!
Be the first to hear
Be among the first to hear when tickets are available for next year's Only the Brave!
Register now
Our 6-mile (10km) Muddy Races
The shorter of our two distances, our 6-mile obstacle course race includes 26 obstacles from monkey bars to test your endurance and grip strength, to giant slip and slide style descents. Although challenging, all of our obstacles are achievable, and if you're uncomfortable with any of them, it's perfectly fine for you to just run past them and move on to the next one.
Our 10-mile (16km) Muddy Race
For fans of longer runs and more obstacles, our 10-mile route offers even more, with 35 obstacles set in the beautiful countryside of the Norfolk/Suffolk border. While you'll share a starting line with the 6-milers, the 10-mile route will push you further and harder, testing your muscular endurance and resistance.
Brave It Together
Our 'mini' obstacle course run is perfect for families with children aged 7+. The 1.5 mile route includes seven obstacles, from giant hurdles and dodging water guns, to crawling under cargo nets. You and your family will have loads of fun whilst navigating the course.
Book now
Each participant will receive:
An event t-shirt
Goody bag at the finish line
Finisher medal
Full support from the EAAA events team
Wave times:
6 miles - 10am, 10.30am, 11am, 11.30am, 12pm, 12.30pm
10 miles - 10am, 10.30am, 11am, 11.30am, 12pm, 12.30pm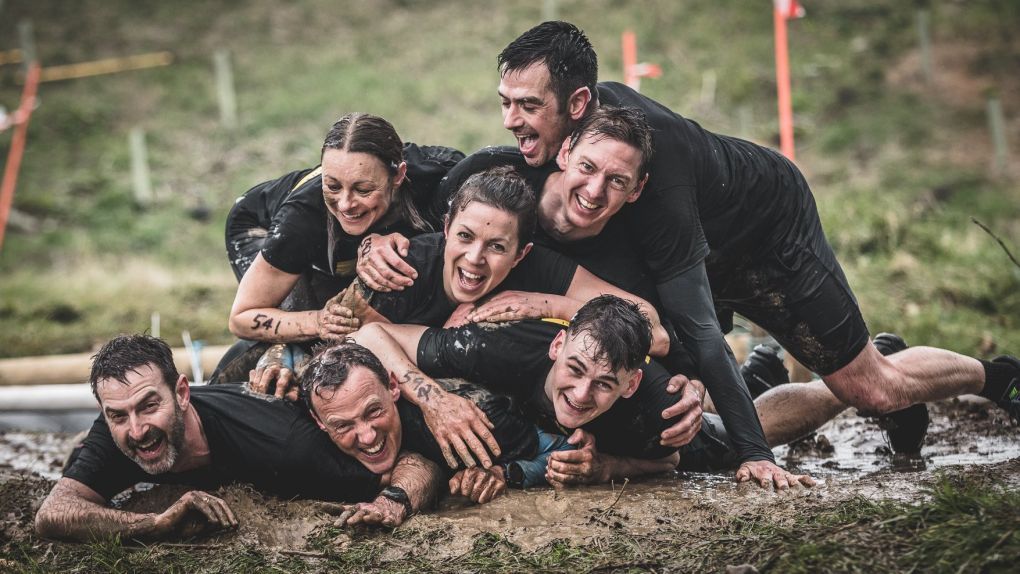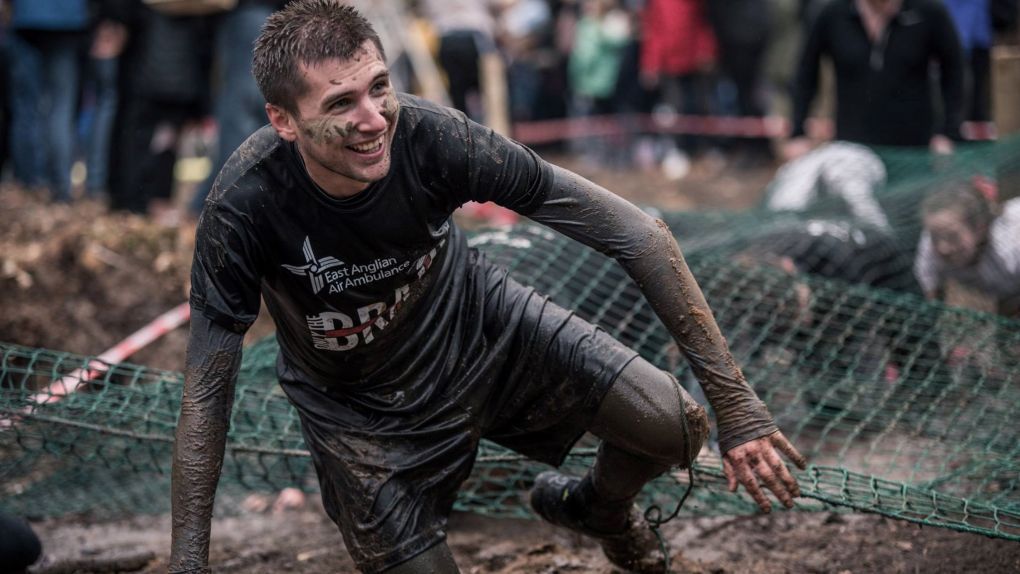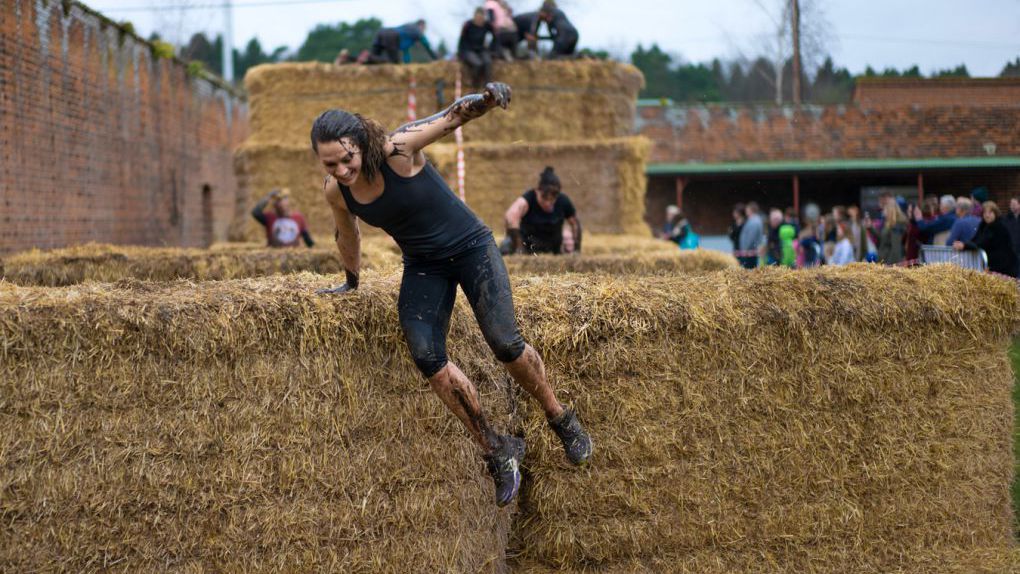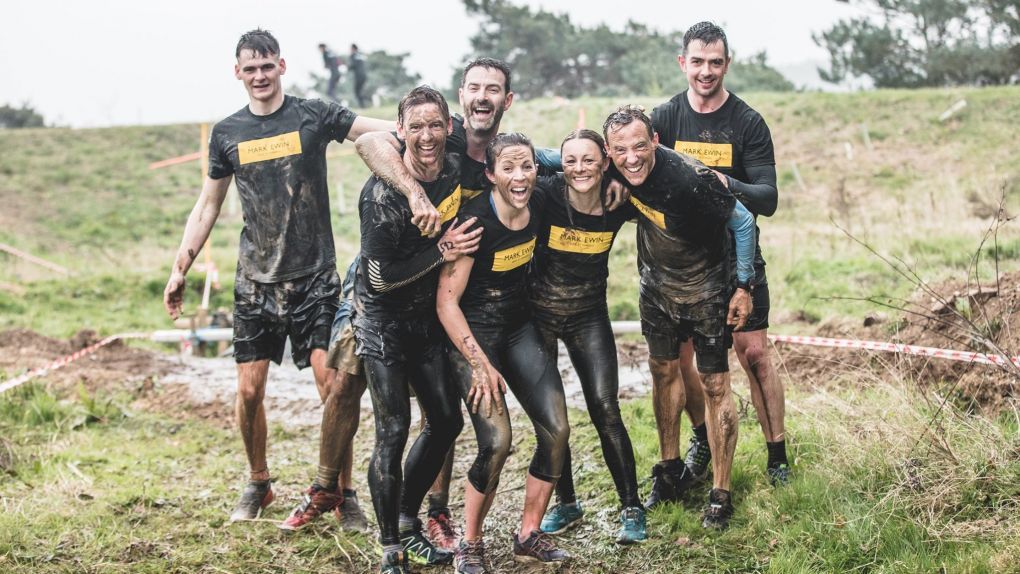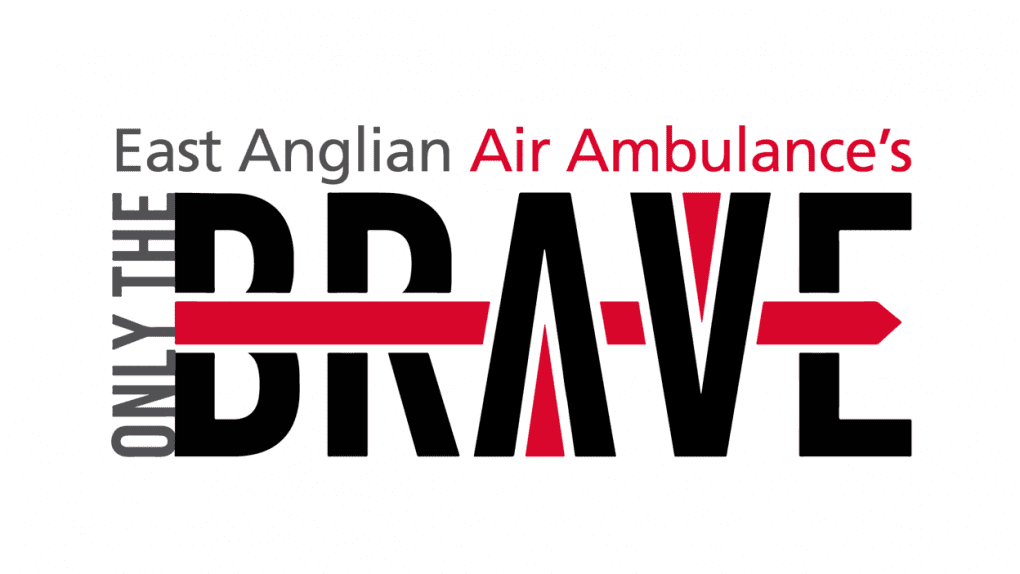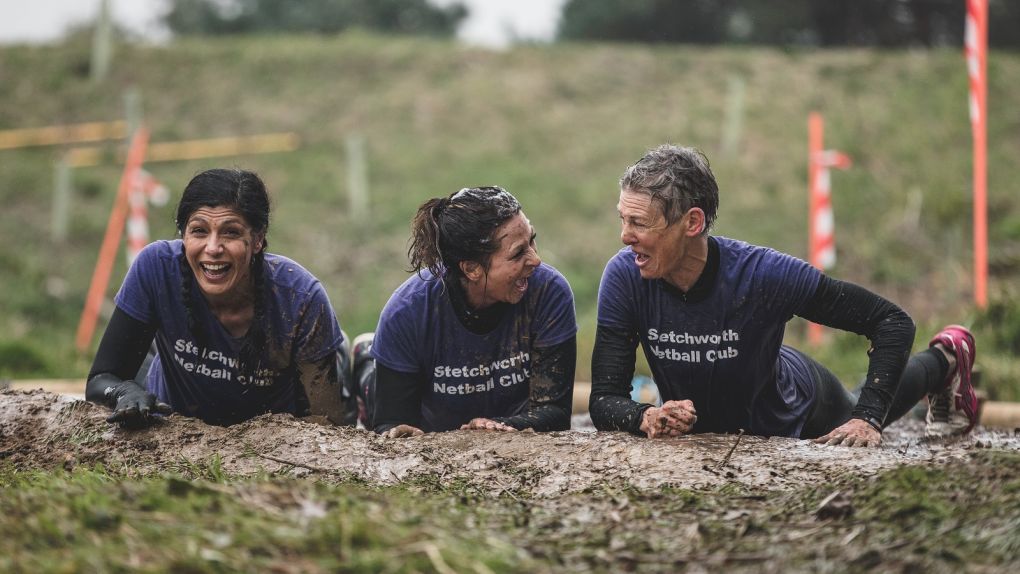 Get Only the Brave ready!
Ready to start training for Only the Brave? Take a look at our 30 Day training plan to get you race ready.
Read Now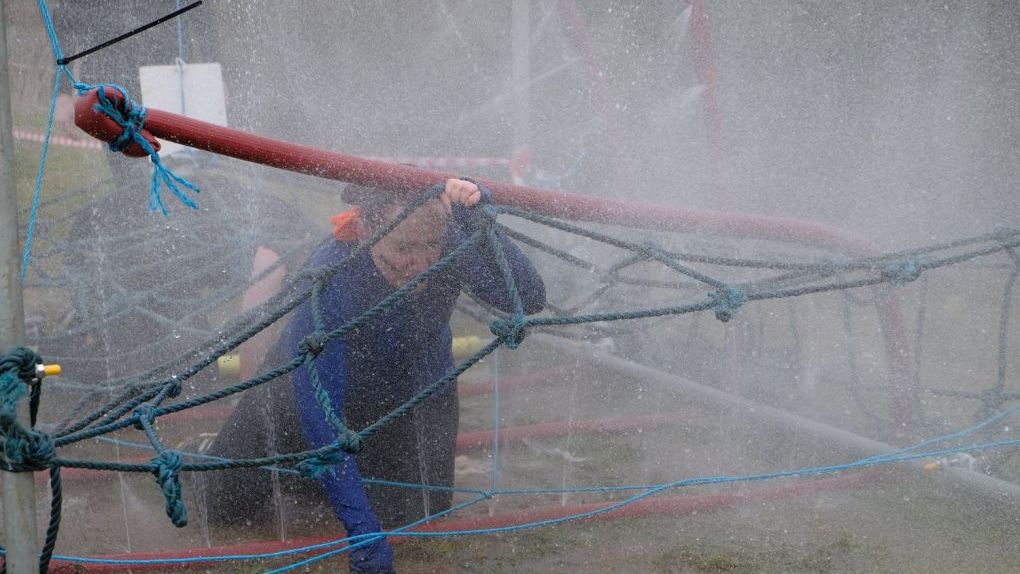 Only the Brave Obstacles
Get a sneak peek of the obstacles that you'll be tackling on the day!
See the obstacles!
Frequently Asked Questions
The minimum age to take part in Only The Brave is 17 years old on event day (Sunday 24 September).
To ensure the safety of everyone taking part, dogs will not be allowed onto the route or obstacles. Well-behaved dogs are welcome to join in the event village or spectator points.
Yes! The more the merrier! When booking tickets, you'll be asked if you're signing up as part of a team and can enter the team name. If there is a large group of more than 15 participants and you would like to be invoiced for your places, please contact the Events Team on info@eaaa.org.uk.
Yes! There will be no extra charge to park at Only The Brave but we do encourage car sharing where possible to be more environmentally friendly.
Your t-shirt will be posted ahead of the event along with your numbered timing band for you to wear on the day and during training if you wish.
No problem at all. You can just go round and miss that one if you're not able to complete it or don't want to tackle it.
Yes! We have several food and drink vendors available for you to purchase refreshments at the event.
Raising £50 can seem like a challenge if you haven't done any fundraising previously. But it can also be really fun and a great way to stay motivated with your training for the event.
We'd suggest getting started by setting up an online fundraising page on JustGiving. You may also wish to fundraise by holding a bake sale or a non-uniform day. Once you've signed up, we'll be providing lots of other ideas with regular emails.
Sure! Teamwork makes the dream work! If you have selected the ticket with which you have pledged to raise £50 per person, this can be achieved as a team by combining your fundraising targets into one team target. For example, a team of four should expect to raise a total of £200 which could be split in any way if some people in the team are comfortable in raising more than others.
The price of a '£50 pledge' ticket alone is not enough to cover the cost of organising a large scale, fully supported event, therefore, we rely on your additional fundraising in order to further support the work of East Anglian Air Ambulance. You may wish to choose a 'Raise what you can' ticket if you would prefer not to commit to raising £50.
Only The Brave is organised by East Anglian Air Ambulance and is run by the Charity's own staff and volunteers. Therefore, we ask that any participant taking part in this event raises sponsorship exclusively for East Anglian Air Ambulance.
If you have already signed up to Only The Brave, check out the resources and links below to support your experience.
What to wear on the day:
Only the Brave features a lot of wet and muddy obstacles, so please only wear clothing you are happy to get messy!
We suggest wearing light, comfortable clothing that you can move freely in. As this event is taking place in October, we suggest checking the weather on the day and dressing appropriately.
Flat covered shoes. We recommend wearing what you train in so that they are well broken in and comfortable on the day.
Please do not wear:
• Studded, spiked or steel toed footwear.
• Loose Jewellery
• Anything you do not want to get wet or muddy.
• Any valuables you don't want to loose or get damaged.
What to bring with you:
A spare change of clothing for after you've completed your run.
Your only the Brave t-shirt and numbered timing wrist band. (You would've received these in the post)
A water bottle/something to drink. There will be food and drink available on the day from various different vendors.
Fundraising for East Anglian Air Ambulance
We're here to help you reach your fundraising target and we'll be dropping lots of hints and tips into your inbox from when you sign up through to event day. With every pound you raise, you'll be helping to save more lives in East Anglia and beyond!
Frequently Asked Questions
If you can no longer take part in Only The Brave, please let us know which of the following you would prefer to do by emailing info@eaaa.org.uk.
Transfer your place to someone else
Defer your place to 2024
If you need to amend your booking, please let us know as soon as possible. The last date that amendments can be made is 25 August 2023 (this may be subject to change).
Please contact our team on info@eaaa.org.uk as there will be a price difference to pay. If you would like to downgrade from 10 miles to 6 miles, we are unable to refund the price difference.
JustGiving is a safe and convenient way to raise funds online and reach friends and family you wouldn't normally see in person. You can set up your personal fundraising page here. Be sure to personalise it with your bio and photo! Please get in touch with us for more tips to make your page stand out.
If you have chosen to fundraise via JustGiving, you don't need to do anything as the funds will automatically be sent to East Anglian Air Ambulance.

If you would prefer to send funds via BACS, please contact us on info@eaaa.org.uk and we will provide our account information.

We can also accept payments via our website.
If you started fundraising for Only The Brave 2020 before the event was cancelled, you are welcome to roll your fundraising over to Only The Brave 2022. Please send us a link to your previous fundraising page if possible to help us update your record.

Of course, we would appreciate any additional donations you are able to raise ahead of Only The Brave 2022 and you can set up a new page here.
Training for your obstacle run
Only The Brave aims to be a fun challenge (with lots of mud and obstacles thrown in) for all abilities. It's not a competitive race but we do recommend training for the event ahead of the big day. Please see our training plan below.
Join our Facebook group!
Once you've signed up, you are invited to join our exclusive Facebook group to connect with other Only The Brave participants ahead of event day. Share your training progress and fundraising ideas, and even ask others for advice.
Follow the Only the Brave races page on Facebook
Join the Only the Brave participants Facebook group
Downloads
About Us
East Anglian Air Ambulance (EAAA) is a charity providing a helicopter emergency medical service (HEMS) for East Anglia
Whether you prefer an adrenaline rush or a coffee our supporters have got an event to suit you
Join the East Anglian Air Ambulance team with our yearly calendar of exciting events across East Anglia!