Run
Walk
East Anglia
Wherever you are in East Anglia!
Together as a team we smashed through our 2,000 mile target! #Togetherwerun
23 Jul 20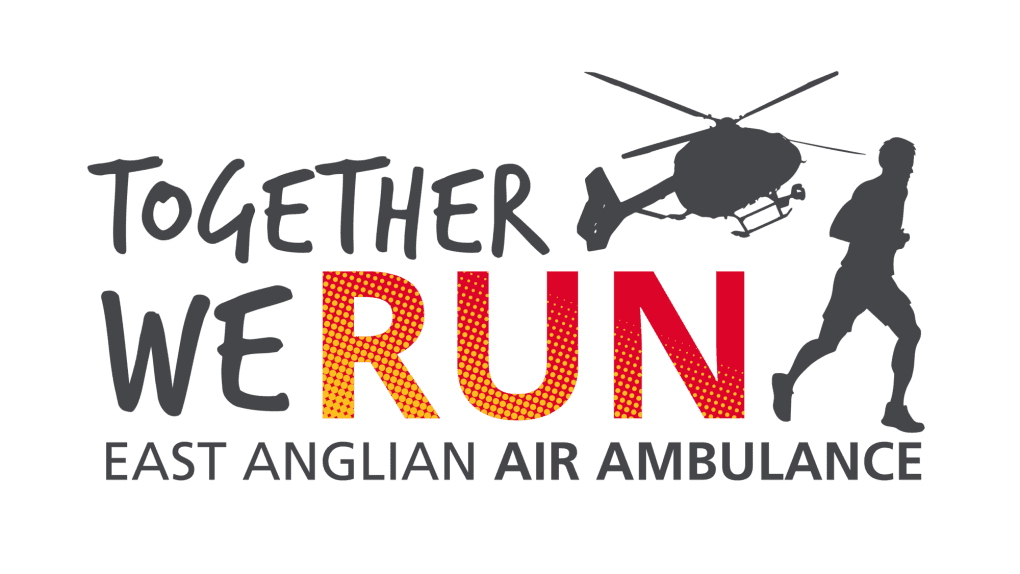 Together We Run 2020 –
The Virtual 2,000 Mile Challenge
THE RESULTS ARE IN! Our Together We Run winner is… TEAM PAM!

From Monday 14 to Sunday 20 September our local community pitched together to help us collectively run and walk 2,000 miles, to celebrate 20 years of EAAA and saving lives together.
We have loved seeing your competitive side (especially our four EAAA team captains!). You can check out the final leaderboard results by visiting – www.eaaa.org.uk/2020results

Together, we have smashed through our 2,000 mile target, completing 3,136.96 miles in 7 days and raising an incredible £14,000 so far!

A huge heartfelt thank you to everyone who took part in this event to celebrate 20 years of saving lives together. There is still time to push your fundraising pages to friends and family to help boost donations and keep our crews flying.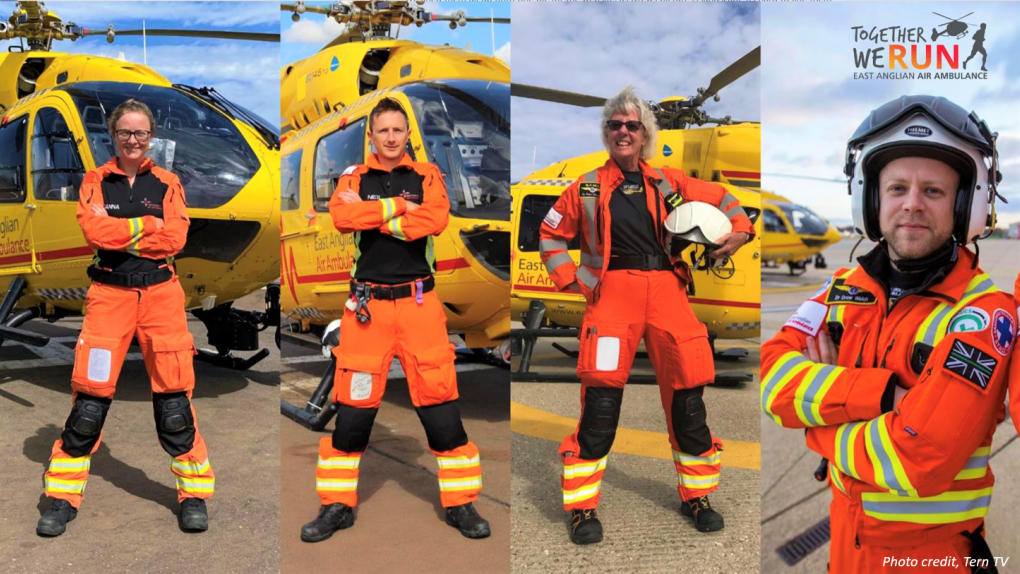 Make sure you sign up for your place in our challenge via Eventbrite before Monday 7th September 2020. You can choose the standard ticket option and only receive a medal if you reach £30 in fundraising, or you can choose the Golden Ticket option if you would like to receive your medal automatically for taking part in this mammoth challenge. Also, why not celebrate the first ever Together We Run event and EAAA's 20th Anniversary by purchasing a limited edition running vest!
When you sign up, you'll need to let us know how many miles you wish to pledge and aim to complete. No amount is too big or too small, every mile counts and will go towards the overall 2000 mile team target!
Once you have secured your place it will be time to get those walking/running shoes on and start your training and fundraising! We would highly encourage you to join the official Strava club by visiting www.strava.com/clubs/togetherwerun, so that you can meet other teammates and keep a close eye on that leader board. The app is free to download, all you need to do is sign up (if you haven't done so already)! You can also set up a JustGiving page here to spread the news about your challenge and encourage friends, family and colleagues to sponsor you!
And then, (technology is a wonderful thing) you can link your JustGiving and Strava accounts together so your supporters can watch those miles clock up! Amazing!
Now the fun really starts (we know you're already excited, but it's about to get a whole lot more fun)... shortly after you've signed up, you'll be allocated into one of two teams and we'll assign you a Crew Captain. Your Crew Captains are there to guide you and provide you with their pearls of wisdom and motivational pep talks in the run up to event week. Although both teams will be reliant on each other to complete the overall 2000 mile target together, each individual team will be competing against each other to earn points for a bit of healthy competition. There will be more information to follow about how you can earn points for your team, with prizes up for grabs for the champions!
Need Help? Ask Us a Question
We have developed a range of resources for the event and fundraising tools to reach your targets. Download them here!
Downloads