It's simple – show your support for EAAA by getting up and going yellow at home, school or work!
Save The Date! Get Up and Go Yellow –
Thursday 20th June 2019!
Stuck for yellow ideas? Ask your friends, family and work colleagues to wear something yellow and make a donation. You can keep it easy by wearing a snazzy yellow tie or t-shirt or go all out top to toe in yellow, hold an office bake off or try something different and create a yellow based quiz where all of the questions have a yellow theme.
Get Up and Go Yellow Ideas!
Stuck for yellow ideas? We've got you covered – download our yellow fundraising booklet for some yellow inspiration!
Get Ideas
Supporter resources
Download Get Up and Go Yellow posters, sponsorship forms, totalizer posters and more here!
Yellow resources
If you are making cakes for this years event, don't forget to add yellow food colouring! We think that Great British Bake Off finalist 2015, Ian Cumming's, yellow lemon cake is delicious – you can download it by clicking the button below.
View now
Request your GUAGY fundraising pack!
Every mission costs in the region of £3,500, so we have created a fun-filled fundraising ideas pack to help you reach your fundraising target! Getting up and going yellow can be easy - simply wear, make, bake or create all things yellow! To receive your pack in time, please order before Friday 14th June at 10am
Request a pack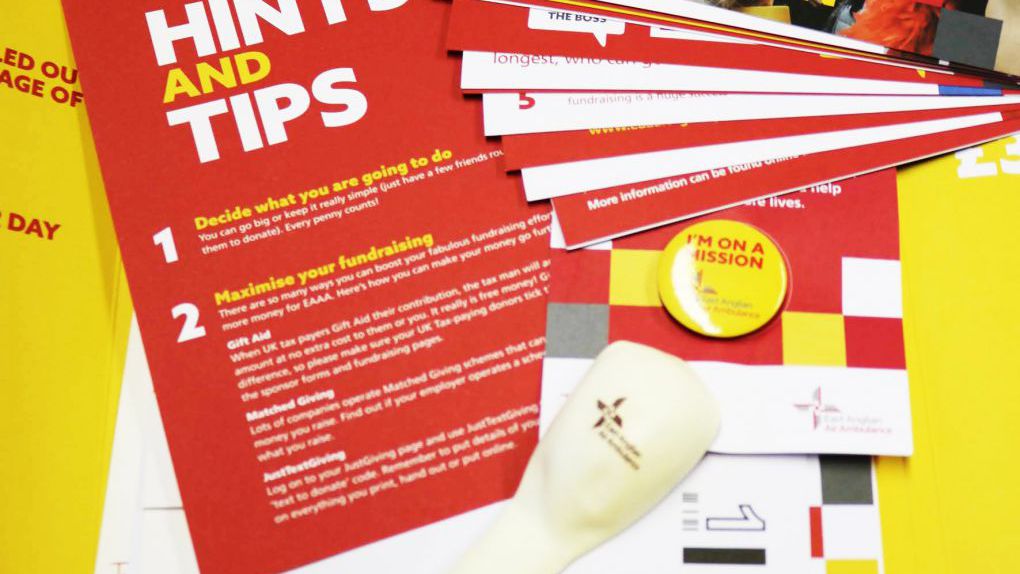 Chat to us about all things YELLOW!
Let us know how you are getting up and going yellow! If you are stuck for ideas or want to speak to someone about how you can get involved please click the button below to email us, or call 03450 669 999 and ask to speak to our events team!
Speak to the team