Now with even more games and more chances to win! Help raise money for EAAA whilst supporting your favourite team.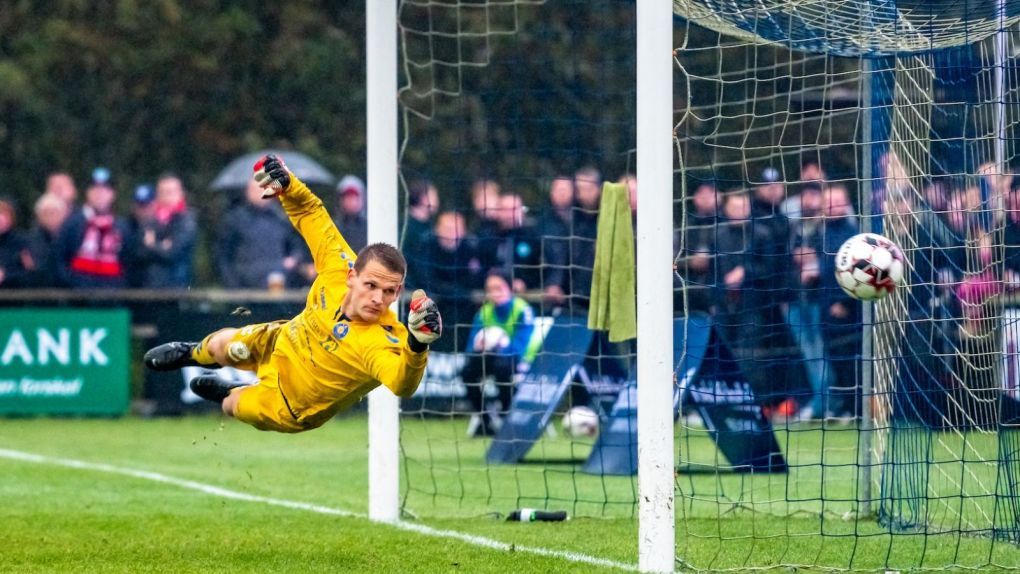 WIN hundreds on this week's football and cricket matches!
Play Match Bingo on your phone alongside live football and cricket matches to win hundreds across free to play and paid for games each week. If you're the first to complete your lines you win cash prizes! It all happens in real time alongside the game, so when it happens on the pitch your card automatically fills in.
---
By playing Match Bingo you're helping to support East Anglian Air Ambulance. 50% of all money raised through the paid for games (after costs) is donated straight to EAAA. Jackpot and monthly prizes are provided by RTSB, owner of Match Bingo, and promoted across all RTSB charity partners. Cards are no more than £2 each, T&Cs apply, maximum 5 cards per match, players must be 18+.
Please sign up using the link below before downloading the app. Downloading the app first may mean that your app is not linked to the EAAA game.
---
Good luck!
Play Now
The East Anglian derby
From the start of the 23/24 season, you'll be able to play both Premier League and Championship games!
The Tractor Boys will play The Canaries in the first East Anglian derby since 2019. Matches between the two can be closely contested and fiery affairs. Play along in the app to win cash prizes!
16 December, 15:00: Ipswich Town v Norwich City
Play Now
"It was amazing to hear at the end of the season that I'd won the jackpot. The real winner will be my daughter...she's getting married, so I'll use the prize to send her off in style!"

Winner of the season jackpot in 2021-22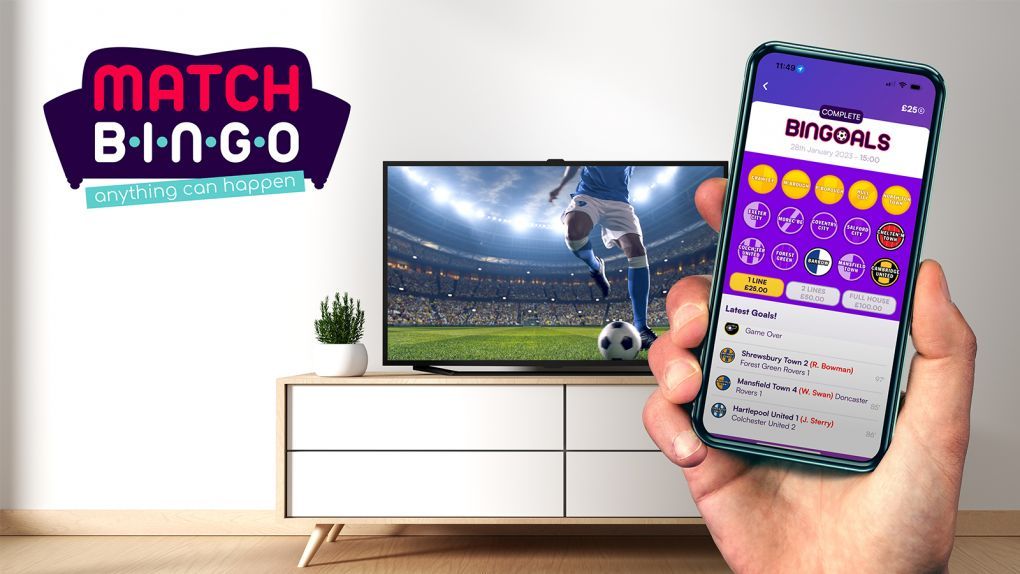 Bingoals! - Your weekly free chance to win!
Every Saturday during the football season you can claim a free chance to win up to £175! Claim your first card for FREE. Cards are made up of teams from the Premier League and National League. If they score in the Saturday 3pm kick offs, your card gets marked. Every goal up and down the country could help you win!
Win up to £175 if you're the first to have all 15 teams score and NEW for the 23/24 season, if you complete a full house at any time, you will still win a share of £100.
Play Now
2023 Women's World Cup - win up to £500
Follow the Lionesses' every game Down Under this Summer!
Every England game has boosted prizes so supporting England becomes all the more fun. And if the full house prize isn't won, it will rollover to the next game!
Want to try it out for free? There are several free to play games through the tournament:
20 July, 11:00: Australia v Republic of Ireland - ITV
26 July, 13:00: Canada v Republic of Ireland - ITV
31 July, 11:00: Republic of Ireland v Nigeria - BBC
Play Now
The Ashes – play for FREE the first day of every Test!
This is the most eagerly anticipated Ashes series in years, and it's not disappointed so far.
Play the first day of each Test Match for FREE! Get behind England and even if they don't win, you can!
Win £1k for the fastest full house of the series!
Play Now
"Such a fun and easy way to support EAAA, and I've already won twice! The sign-up process was simple and once you've purchased your cards for the matches it's fun watching the app updating with matches and winnings. Great sound effects too!"

Regular Match Bingo player
Match Bingo uses the events and incidents that can happen during any football or cricket match to create random 'bingo' style cards. Cards show possible events – goal, corner, penalty... when they happen, your card automatically fills in, there's no need for you to be watching to mark the events off.
Each card has 15 events on it per match, that may or may not happen during the course of the match. Players win when their cards are the first to show a prize-winning combination of events taking place.
Players will be notified if they have won a prize directly in their app.  Players can also withdraw funds directly from the app into their bank account.
If you or anyone you know i
s concerned about gambling, please visit the BeGambleAware website for further support.
You can only play Match Bingo through the app on a compatible Smart Phone or tablet to play Match Bingo. You are not able to play along through a regular web browser on your computer.