Air ambulance paramedic one of only three nationally to gain qualification
23 December 2022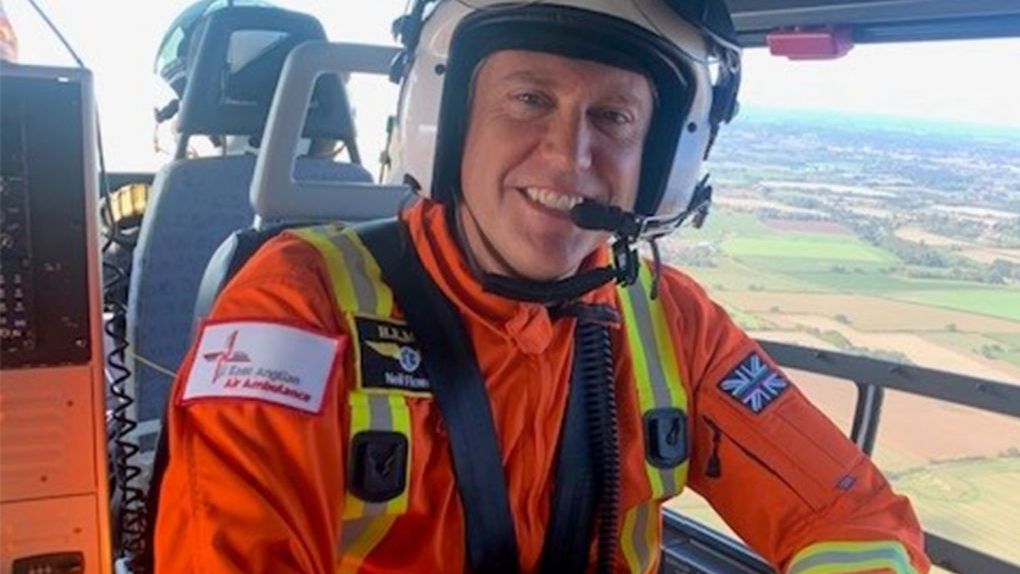 East Anglian Air Ambulance (EAAA) Critical Care Paramedic (CCP) Neil Flowers has become a Consultant in Pre-Hospital Emergency Medicine (PHEM) with the Royal College of Surgeons of Edinburgh.
He is one of only three paramedics in the UK to be awarded this title.
Neil is now recognised as a Level 8 practitioner in PHEM by the Faculty of Pre-Hospital Care.
For Neil this is recognition of a long career in PHEM and delivering consistently at the highest levels in Helicopter Emergency Medical Services across the East of England.
The qualification comes after five years of dedicated hard work, which included producing a portfolio of clinical and operational experience and showing proficiency equivalent to that of a consultant.
Alongside his duties as a CCP, Neil also holds the position of Head of Clinical Education and Research at East Anglian Air Ambulance, providing clinical leadership and leading on developments in clinical care, informing clinical education, and driving professional development.
"Having Neil as part of our senior clinical team, having been recognised as one of only three paramedics nationally to become a consultant in PHEM is a huge honour for both Neil and the organisation. This achievement demonstrates both Neil and EAAA's dedication to education and the very best clinical delivery for our patients. A huge achievement."

Deputy Medical Director, EAAA