Air Ambulance Week 2021 - Do you have two hours to spare?
13 August 2021
Save the date
This year's Air Ambulance week is fast approaching on Monday 6 - Sunday 14 September and we need your support!
Air Ambulance Week is a chance for all of the member charities of the Association of Air Ambulances to get together to celebrate and promote the work we do, all made possible by our incredible local communities. This year, we are asking our supporters to come together in September to help raise awareness and funds for our charity!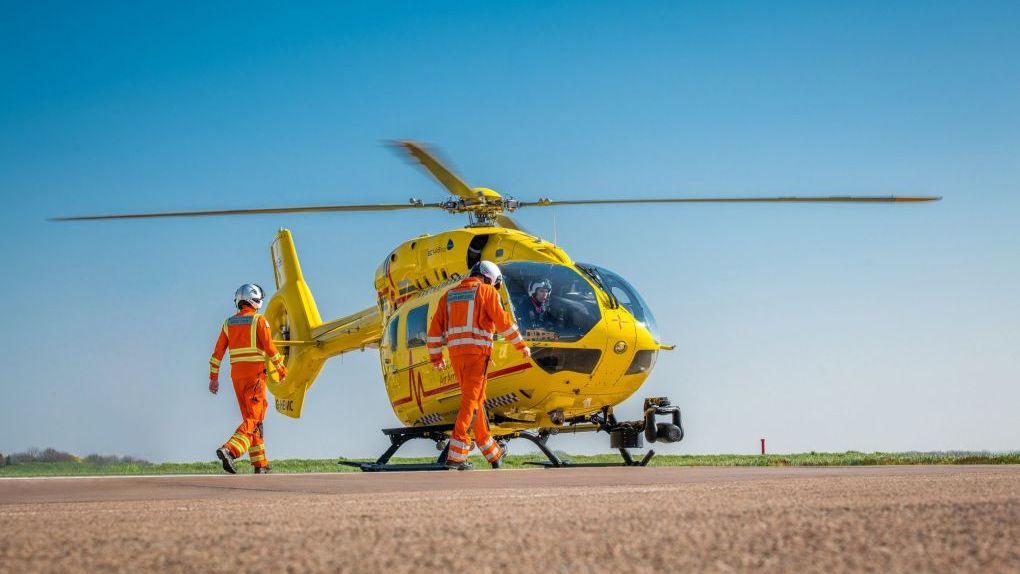 How your support helps
"I was lucky I only broke my leg and not my skull" recalls Karen, from Newmarket, who is still recovering from an injury she sustained ten months ago.
During a relaxed afternoon carriage ride on a sunny November day, with an experienced carriage driver and trusty horse, Karen and her friend were suddenly in a life-threatening situation. Something caused the horse to bolt and buck, tipping the carriage over in the process and throwing Karen and the driver of the carriage to the ground.
All this happening on a narrow country road, in a matter of seconds, this enjoyable treat quickly turned into a very serious situation for all involved.
Read Karen's story and find out how our crew were able to help.
Read Karen's story
How to get involved
We have lots of collection bucket volunteering opportunities that we need your help with! Collections are a very simple way to raise valuable funds and a couple of hours of your time can make a huge difference! All you have to do is stand with a bucket, smile, have a chat and watch the coins come your way! It's a great opportunity to meet lots of new people, including other volunteers, and to help us raise vital funds. Why not bring a friend along?
If you can save a date in your calendar and help just once, twice or all week then please fill in the form below to get involved! If this week is busy for you but you still want to volunteer your time a different week, we'd still like to hear from you.
Please complete the form below to get involved! Someone from our Volunteer team will then get in contact to confirm your support.
Together we save lives