EAAA agrees new multi-year aviation contract with Babcock to keep service flying
13 May 2021
East Anglian Air Ambulance (EAAA) and its aviation partner Babcock have announced a significant new multi-year contract to keep the helicopter emergency medical service flying high and saving lives 24/7 into the next decade.
The new contract crucially covers the introduction of 24/7 flying and follows a detailed examination by the charity of all potential UK helicopter operators, in order to find the right partnership to deliver the service into the future.
Babcock will continue as EAAA's exclusive aviation partner for at least the next seven years, providing EAAA with advanced helicopters, ground support, engineering and pilots.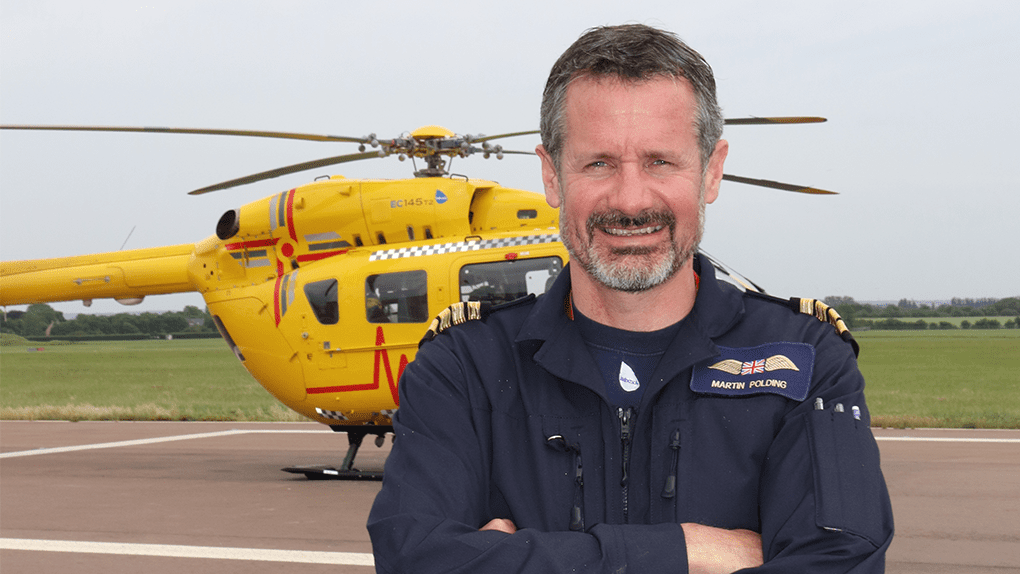 Pictured above: Captain Martin Polding of Babcock is the Regional Managing Pilot for EAAA
Matthew Jones, Director of Operations at EAAA, said: "In the 10 years we have partnered with Babcock we have been impressed with their commitment to safe and increasingly effective air ambulance operations. This new contract means we can continue to work together to deliver, and improve, the critical emergency response we are proud to offer to the people of East Anglia.
"We're really pleased to have been able to time this contract with the start of our 24/7 helicopter operations, which will be a huge step forward for the charity and the service we provide to our local communities. It wouldn't be possible without the fantastic support from Babcock and its teams."
The partnership with Babcock will help EAAA continue to grow and develop the air ambulance service, which has been trusted by communities across East Anglia for over two decades to provide hospital level emergency care to those most in need.
Director Babcock Onshore, Hayley Belmore, said: "This news cements Babcock's position as the UK's leading provider of specialist air ambulance operations and means Babcock and EAAA will work together for many more years to further improve the way air ambulances provide emergency medical support to people in urgent need."
Options for additional years would see Babcock continue as EAAA's sole aviation partner for another decade into 2031.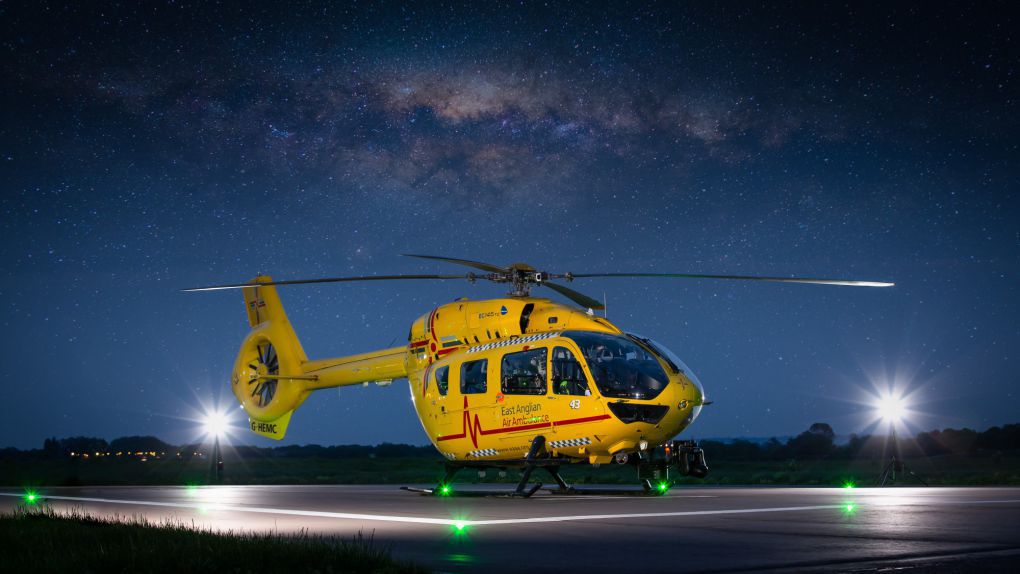 Pictured above, EAAA is about to start flying 24/7. Credit Stephen Sparks.
EAAA, with support from Babcock, was the first UK air ambulance to introduce the advanced H145 helicopter – piloted for them by HRH The Duke of Cambridge. They also pioneered the UK's first night Helicopter Emergency Medical Service (HEMS) operations to unsurveyed HEMS sites with Babcock pilots flying with specialist night-vision goggles.
In June, EAAA will become the first air ambulance in the East of England to provide critical care by helicopter 24/7, a crucial part of the charity's long-term strategy to provide the same level of service, day and night, in order to help more people.
Looking ahead Babcock aims to help the charity take the next significant step forward in technology for air ambulances as they become the first in the UK to operate with a new 5-blade upgrade on their helicopters – the H145D3.
"EAAA are true innovators, and this is just one reason why together we make such a great partnership. We have achieved a tremendous amount together in the 10 years and are hugely excited about what today's announcement means for the future of this lifesaving service."

Babcock