East Anglian Air Ambulance presented with international research award
25 October 2023
East Anglian Air Ambulance (EAAA) has been presented with an award for the Best Research Abstract at the 2023 European Emergency Medicine Congress (EuSEM), which was held in Barcelona between 16 and 20 September.
Attended by 3,000 Emergency Medicine specialists from across the globe, a team from the EAAA Research Audit Innovation and Development (RAID) group was selected to present their abstract focussed on the determinates of survival after an out-of-hospital cardiac arrest witnessed by a bystander. The study analysed data from the East of England to look at factors associated with successful resuscitation and identify patient groups most likely to benefit from interventions at scene.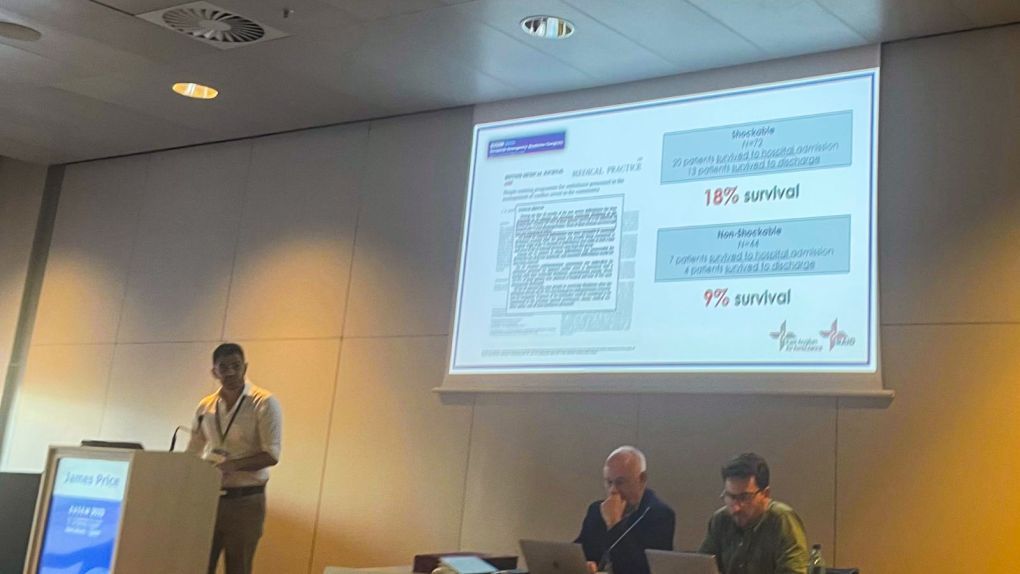 Following the presentation by EAAA's Dr James Price, the RAID team were awarded Conference Best Research Abstract at the conference closing ceremony on 20 September. EAAA will now produce an in-depth manuscript on the same study, which could potentially be included in the European Journal of Emergency Medicine in the future.
Two other research abstracts were presented at the conference by EAAA's Dr Rob Major and Critical Care Paramedic Liam Sagi.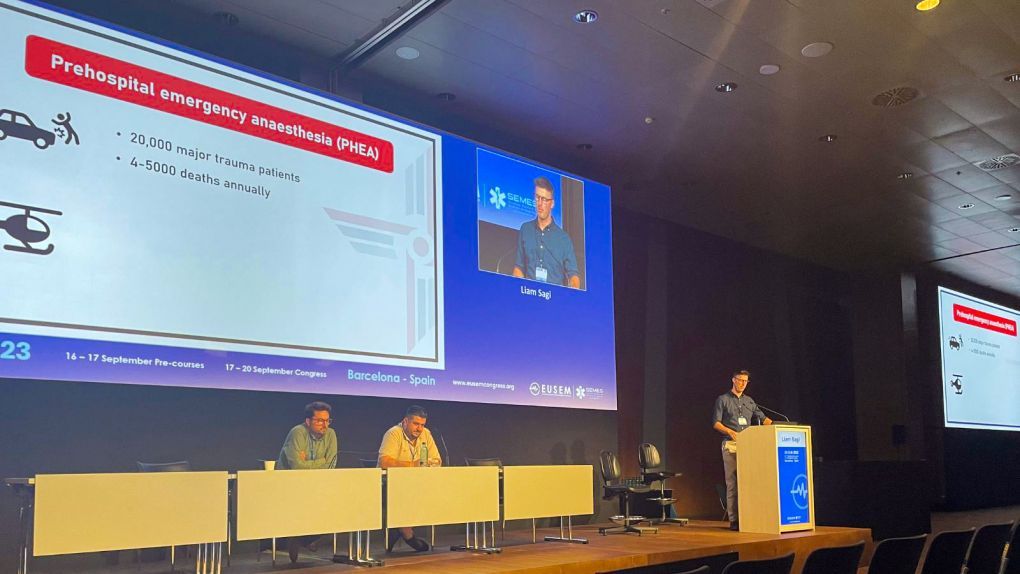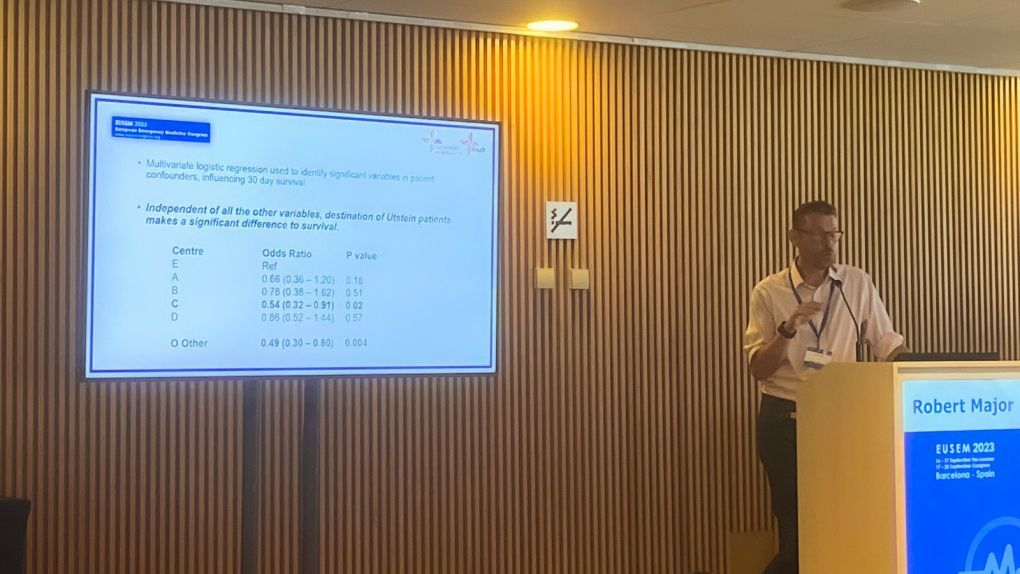 Dr Rob Major, EAAA Deputy Medical Director said:
"The abstract has been a real team effort in research and improving outcomes for cardiac arrest patients, therefore the whole EAAA RAID group is immensely proud of this award by EuSEM."
The EAAA RAID group supports the charity to monitor and continually improve the service provided and use the latest evidence behind cutting edge pre-hospital care to develop new treatments, equipment, and skills. RAID carries out original research and evaluation studies collaborating across networks of other air ambulances, the NHS and universities to share knowledge, with the ultimate aim of improving emergency care for all patients.
Dr Major continues: "For East Anglian Air Ambulance to receive this recognition on a global platform is incredibly humbling and it establishes us a leading HEMS (Helicopter Emergency Medical Service) research organisation in Europe."