East Anglian Air Ambulance set to feature in BBC documentary 'We Are England'
24 October 2022
A TV documentary highlighting the work of East Anglian Air Ambulance (EAAA) will feature in BBC One's 'We Are England' this Friday.
The one-off episode, which airs on 28 October at 7.30pm, focuses on the air ambulance charity and its crews in a half-an-hour episode called 'Saving Lives by Air'.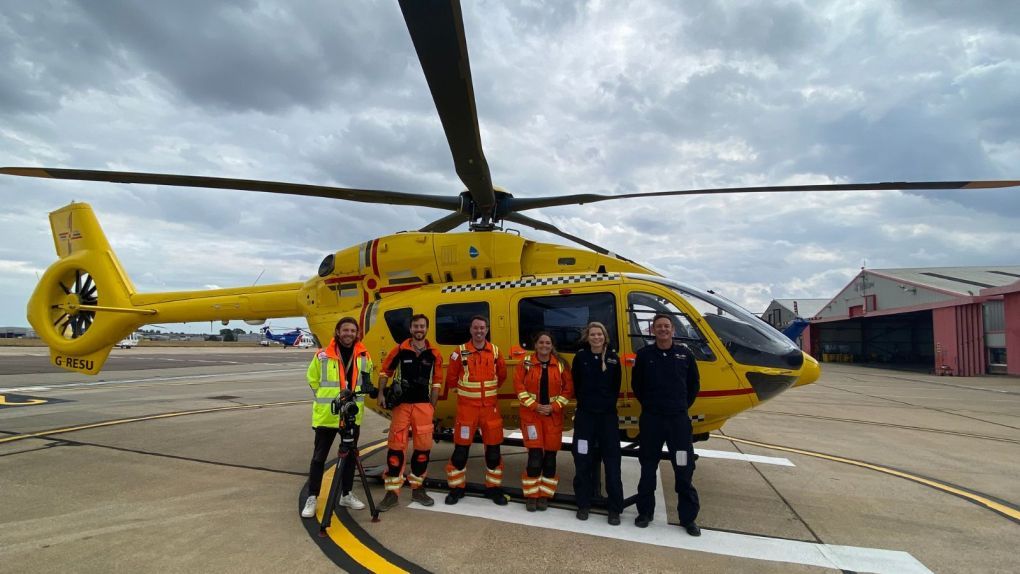 The show features Doctor Halden Hutchinson-Bazely, Critical Care Paramedics (CCP) Luke and Page Chamberlain and Pilot Henrietta Davies, as they attend life-threatening medical emergencies across Norfolk, Suffolk, Cambridgeshire and Bedfordshire.
Viewers will get an inside look into how EAAA responds to emergencies in the region and insight into some of the challenges faced by the air ambulance crews, as they manage the emotional demands of treating the most severe medical cases in testing circumstances in the region.
"For the first time since starting to operate 24/7 by air in June 2021, supporters will get an in-depth look into how EAAA and its critical care teams treat seriously ill or injured patients across East Anglia. Many people have heard of East Anglian Air Ambulance, but some are not aware of the advanced level of care our medical teams bring to the scene. Many also do not realise that EAAA is a charity which relies on public support and donations. We hope that this programme will give supporters a behind-the-scenes look at the organisation and help to raise vital awareness and understanding of its life-saving work."

CEO, East Anglian Air Ambulance