Inspiring children to learn life-saving skills
19 June 2023
Relationships with the community are at the heart of everything we do at East Anglian Air Ambulance (EAAA). We were delighted to recently visit Dickleburgh C of E Primary Academy to talk to the children about our life-saving work.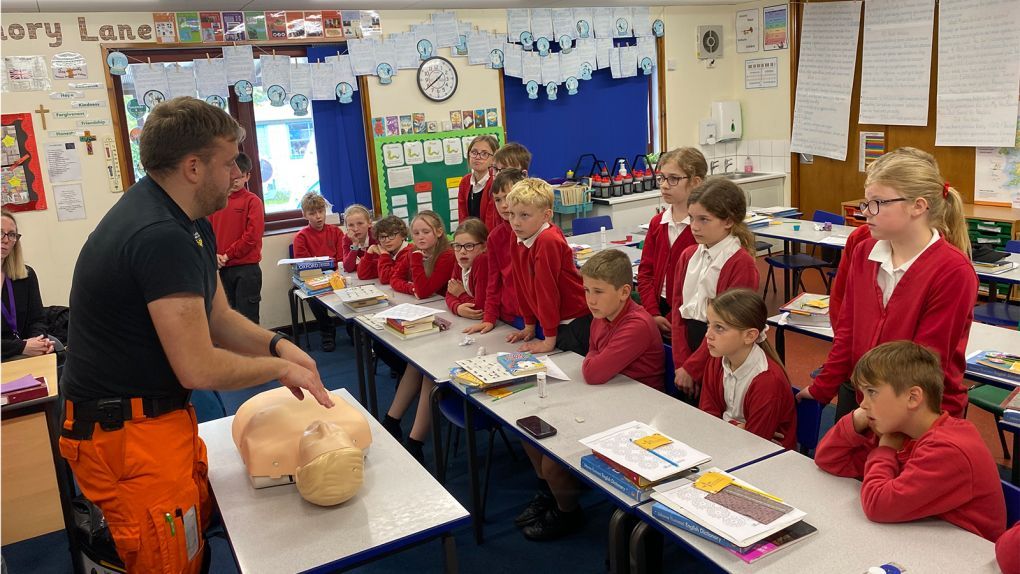 Critical Care Paramedic (CCP) Dave Killingback led a session with Class 5, alongside Doctor Brendan Fletcher and Pilot Lee Kennedy.
They explained our work before demonstrating CPR and explaining how certain songs can be used to help keep the rhythm, with 'Baby Shark' being very popular with the class. This certainly made the session memorable for the children who helped CCP Dave to keep time by singing along!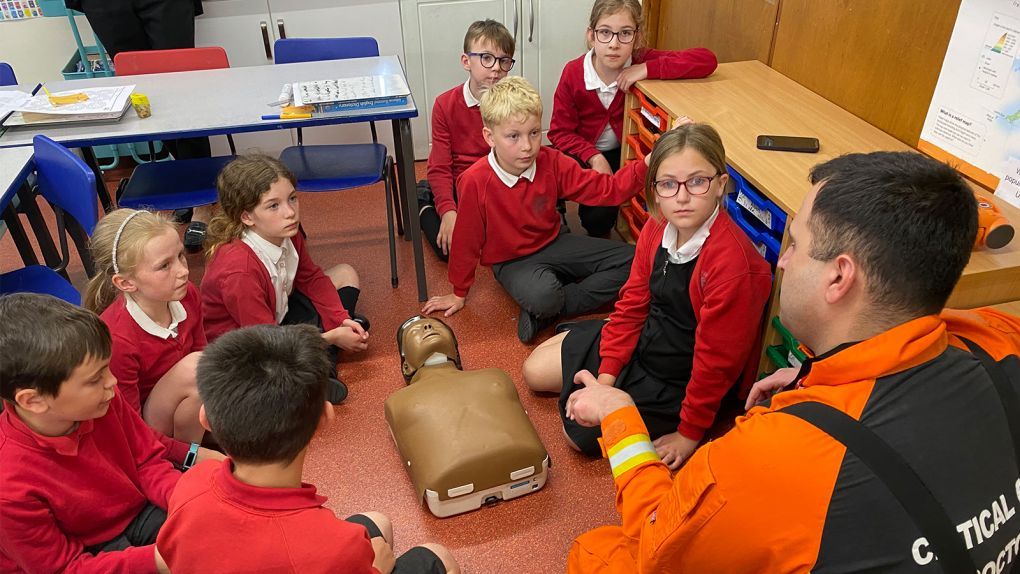 The children broke into smaller groups so they could practice the skills on CPR mannequins.
Pilot Lee and Doctor Brendan helped with the groups and answered questions about their roles. The class laughed when Doctor Brendan said that he didn't actually enjoy flying! They also learned how a defibrillator works and enjoyed a video tour of one of our helicopters, hosted by Dr Nicola Ebbs.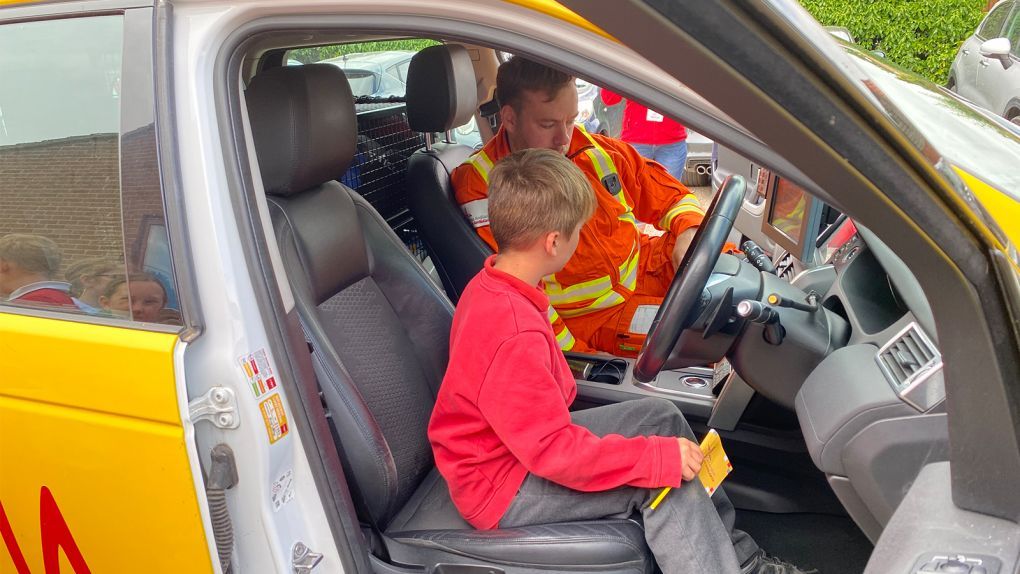 Class 5 and Class R then saw how the EAAA Rapid Response Vehicle (RRV) worked.
They heard the different types of sirens used and took turns sitting in the driver's seat as Dave showed them all the controls. Pilot Lee explained that blue lights are used on emergency vehicles because this is the colour that travels the furthest.
"The session with EAAA provided great insight into their work in our local communities. Visits such as this are incredibly valuable and provide enriching learning experiences to complement our curriculum and generate such fun and excitement too. It was a great way to start the new half-term, the children in Class 5 and Class R thoroughly enjoyed the afternoon and they have continued to discuss what was learned."

Executive Headteacher, Dickleburgh C of E Primary Academy
"Part of EAAA's mission is to educate and raise awareness of life-saving skills in the community, so we were really pleased to visit Dickleburgh C of E Primary Academy. We talked about our work, demonstrated CPR and a defibrillator, and had great discussions. The children were engaged and asked insightful questions, even sharing how a few of the Mums had recently taken part in our Trek24 walking challenge to raise funds. It was a pleasure to spend the afternoon with them and help to inspire and inform future generations."

Critical Care Paramedic, EAAA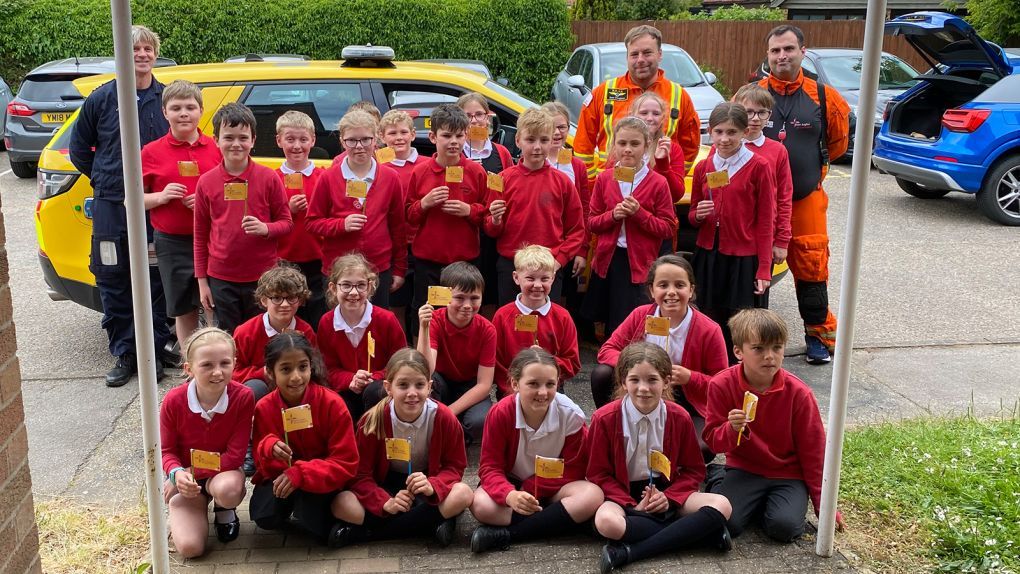 You can hear some of the audio from the session at Dickleburgh C of E Primary Academy on BBC Radio Norfolk and Suffolk's 'Tuesday Takeover' on 20 June 6pm – 8pm, which will feature EAAA and our impact across the region.