Inspiring the next generation of female helicopter pilots
23 June 2023
A young woman with ambitions to carve out a career flying air ambulance missions has enjoyed a meeting with a female helicopter pilot during a visit to our Norwich base. Abi Lewis was inspired after learning that just 3.7% of helicopter pilots are women*.
We recently invited Year 13 Norwich High School for Girls student Abi to Helimed House, our Norwich Headquarters. After learning of Abi's career aspirations, we offered an introduction to female co-pilot Henrietta Davies and a tour of our Norwich base.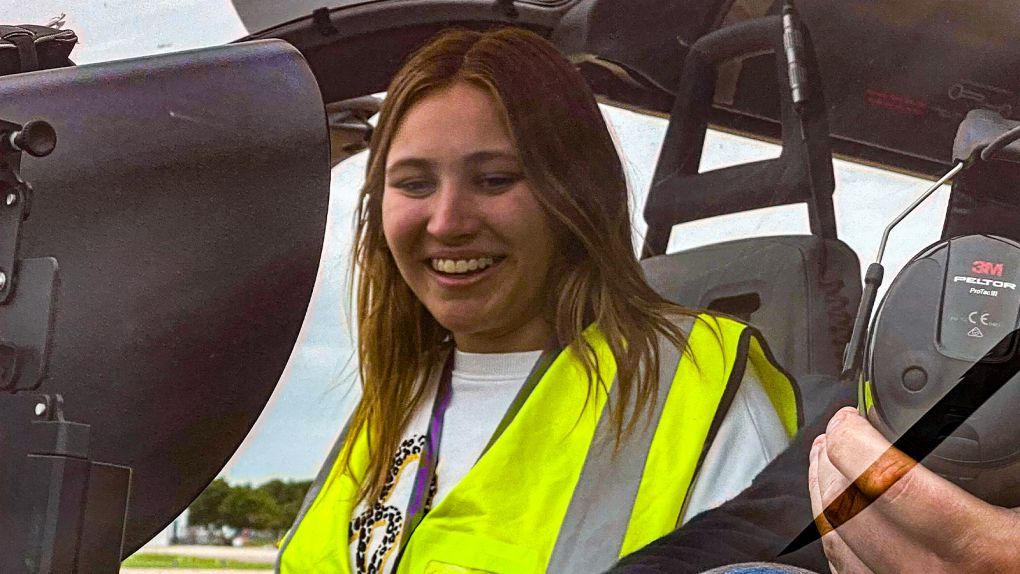 "I was inspired by the fact that only 3.7% of commercial helicopter pilots are women. After which, I booked my first lesson and have been addicted ever since!"
Abi, age 18, passed her helicopter pilot's exam earlier this year and gained her Private Pilot's License (PPL) in just 18 months while studying for her A-Levels. She began flying at age 16 and completed nine ground exams, a flight test, a radio exam, and ten solo flying hours, including cross-country flights to two different airfields to gain her license.
Abi plans to use this to begin her path of study for a Commercial Pilot's Licence, with the ambition to become an air ambulance pilot.
"It was a privilege to meet Henrietta, one of very few female helicopter pilots in the UK. She gave me some excellent career advice and let me know the various pathways that would further enhance my helicopter career. I am excited to pursue my ambition to become a pilot in the air ambulance service. Hopefully, I will be back soon as a pilot at the base!"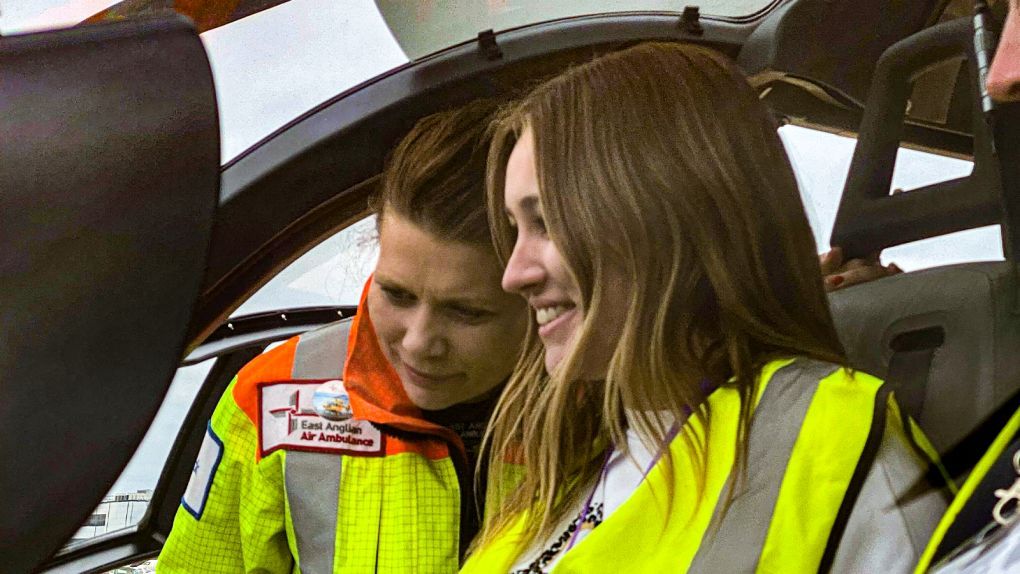 In 2020, women comprised just 29.4% of the STEM (Science, Technology, Engineering and Mathematics) workforce (Source:Gov.uk). Henrietta Davies, employed by our aviation partner, Babcock International, is currently the only female pilot flying HEMS (Helicopter Emergency Medical Service) missions with EAAA. The visit was an opportunity for Abi to gain more insight into the life of a HEMS pilot.
"Becoming a helicopter pilot was an ambition of mine from a young age. I feel incredibly lucky to be working as part of a HEMS crew; each day is different, and the flying is dynamic and rewarding. There are very few female helicopter pilots in the UK, so it's wonderful to meet Abi as she starts her journey"
"I hope seeing me in the role will encourage more women to develop career aspirations in STEM subjects. Being a HEMS pilot is often challenging, but the camaraderie and sense of purpose in our work make it a brilliant career choice."

EAAA Pilot
"We are so proud of Abi, who has ambitiously followed her dreams of being a helicopter pilot during a busy time in the lead-up to her A Level exams. It is fantastic that she has such a clear pathway in mind for her future. Abi is a great role model for younger girls who wish to pursue careers in professions with associated, outdated male gender stereotypes. Her journey so far is one of grit, determination and hard work and there is a lesson in that for us all."

Director of Sixth Form at Norwich High School for Girls
*Source: Civil Aviation Authority 2022