Meet some of our London Marathon runners
20 April 2023
The London Marathon is fast approaching and we're proud that we have 14 runners fundraising for EAAA in this year's event. Each runner has selected us as their charity for different reasons, and we spoke to five of them to find out a little more.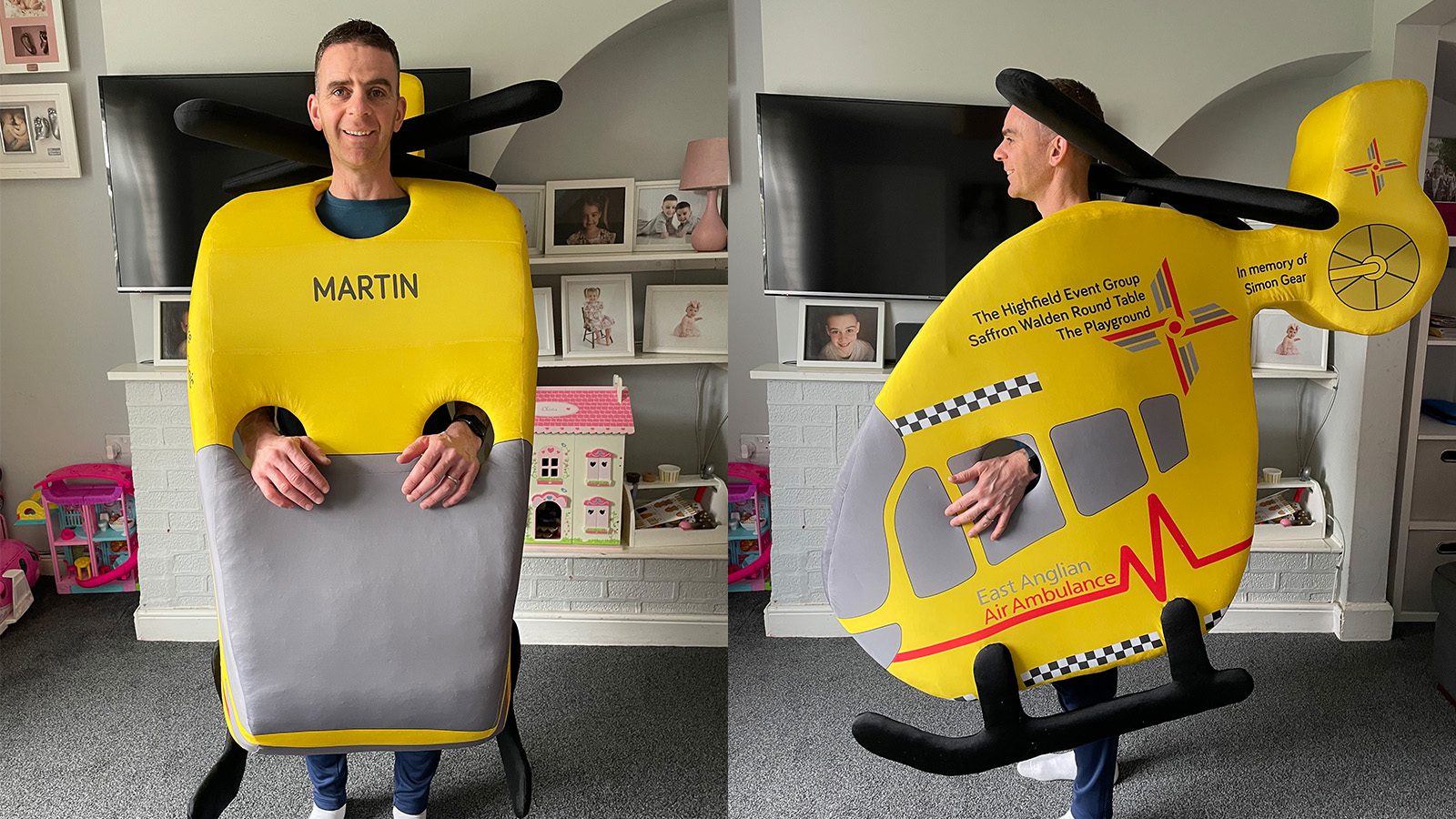 Martin Gear
Martin is running in memory of his late brother Simon who East Anglian Air Ambulance attended last year. The EAAA crew treated Simon following a motorbike accident and took him to Addenbrooke's Hospital for further treatment, he sadly died a week later from a blood clot. Not only this, but Martin had sadly also lost his mum just the year before. As a retired nurse, she was in his words, one of EAAAs biggest fans.
Incredibly, in his memory, Martin will be completing the 26.2 miles in a professionally made yellow H145 outfit! Despite the fact he was due to be retiring from marathons!
Martin said: "This charity is so close to me, and this marathon will be very special. The air ambulance was on scene to help my brother when he came off his motorbike last year. Life has taught me you just don't know what can happen, so enjoy every moment. It's been a rocky road, but I have four young children and a great wife, you've just got to be keep going! This all means so much to me."
Martin is aiming for a Guinness World Record for the ''Fastest male in a marathon dressed as a 3-dimensional aircraft''. Thank you so much, Martin – and good luck!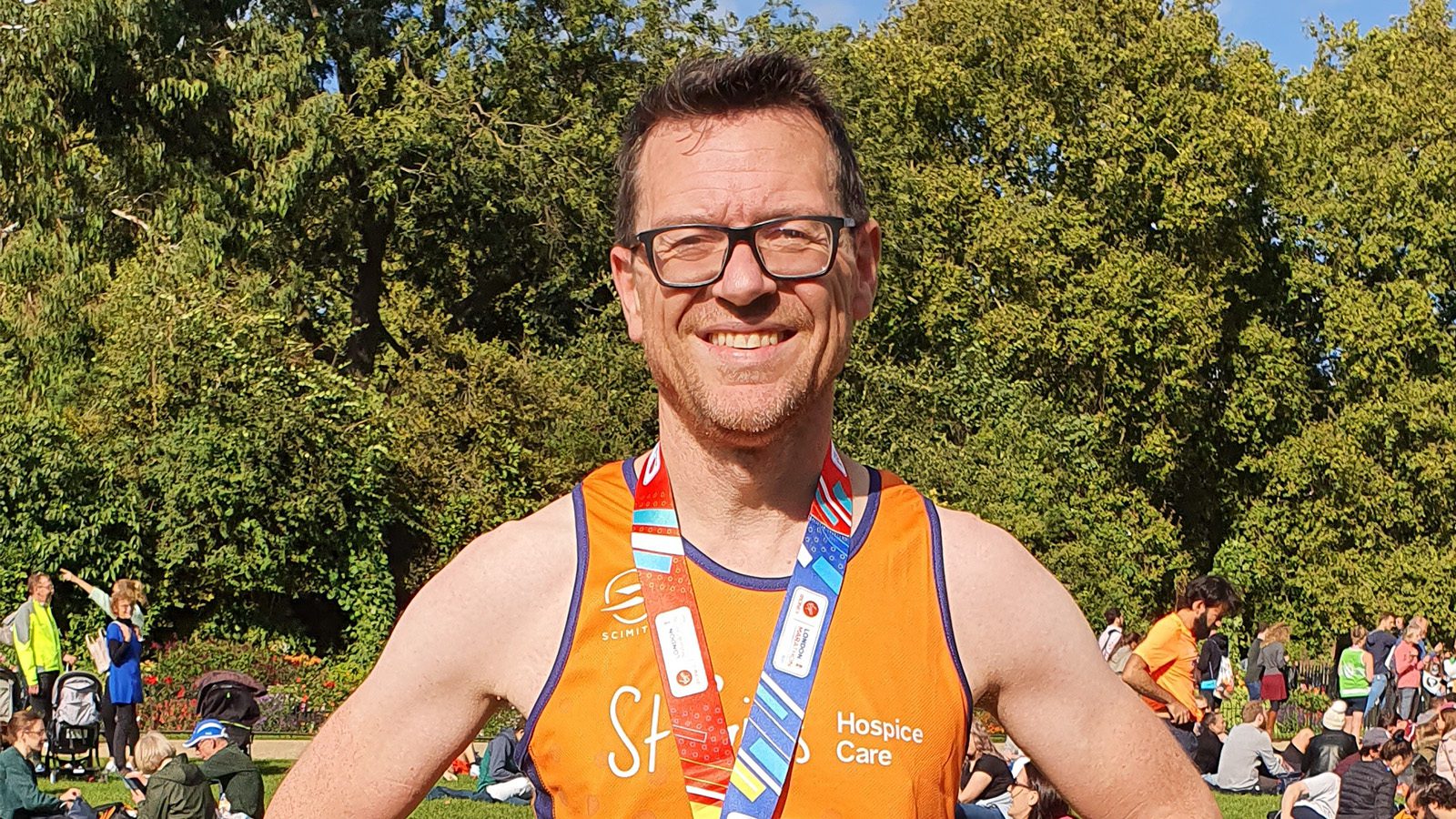 Steve Mornington
"I have huge admiration for the charity and their creation of the McQueen Charter, which champions the support available for those working in Helicopter Emergency Medical Services. My wife, Kirsty, was married to Dr Carl McQueen before he died and, being a widow myself, I understand the importance of appreciating our past. EAAA have valued Carl's life and legacy and our family values the future of the charity. Fundraising for them allows me the great privilege of supporting their incredible work."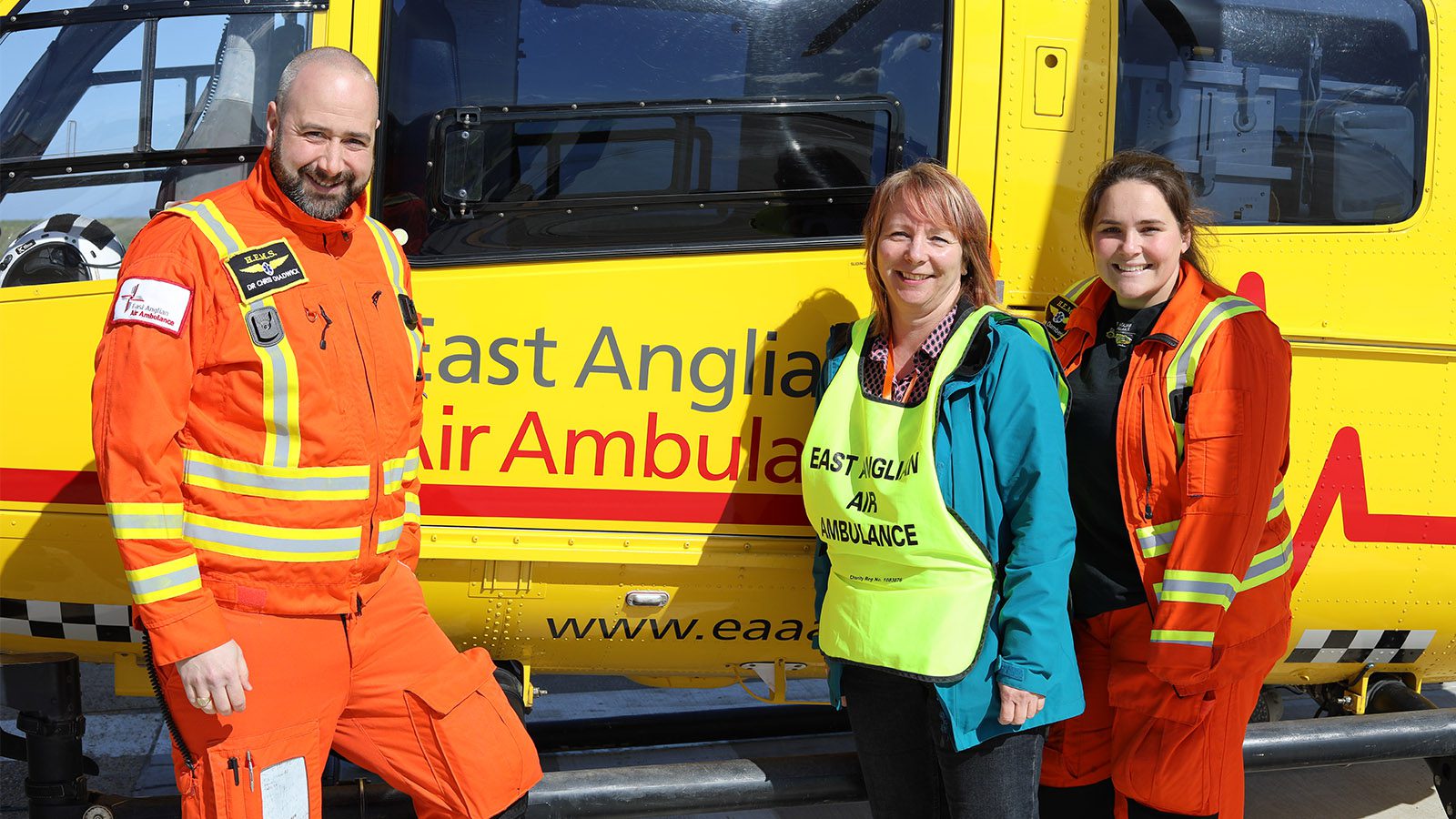 Angela Wright
"I was lucky enough to get a ballot place for the marathon and I chose to raise money for EAAA in memory of my brother, Allun, who 3 years ago suffered a major bleed on the brain. Sadly, Allun lost his life but being airlifted meant vital time was saved and he was viable for organ donation. It seemed fitting to choose EAAA as my charity."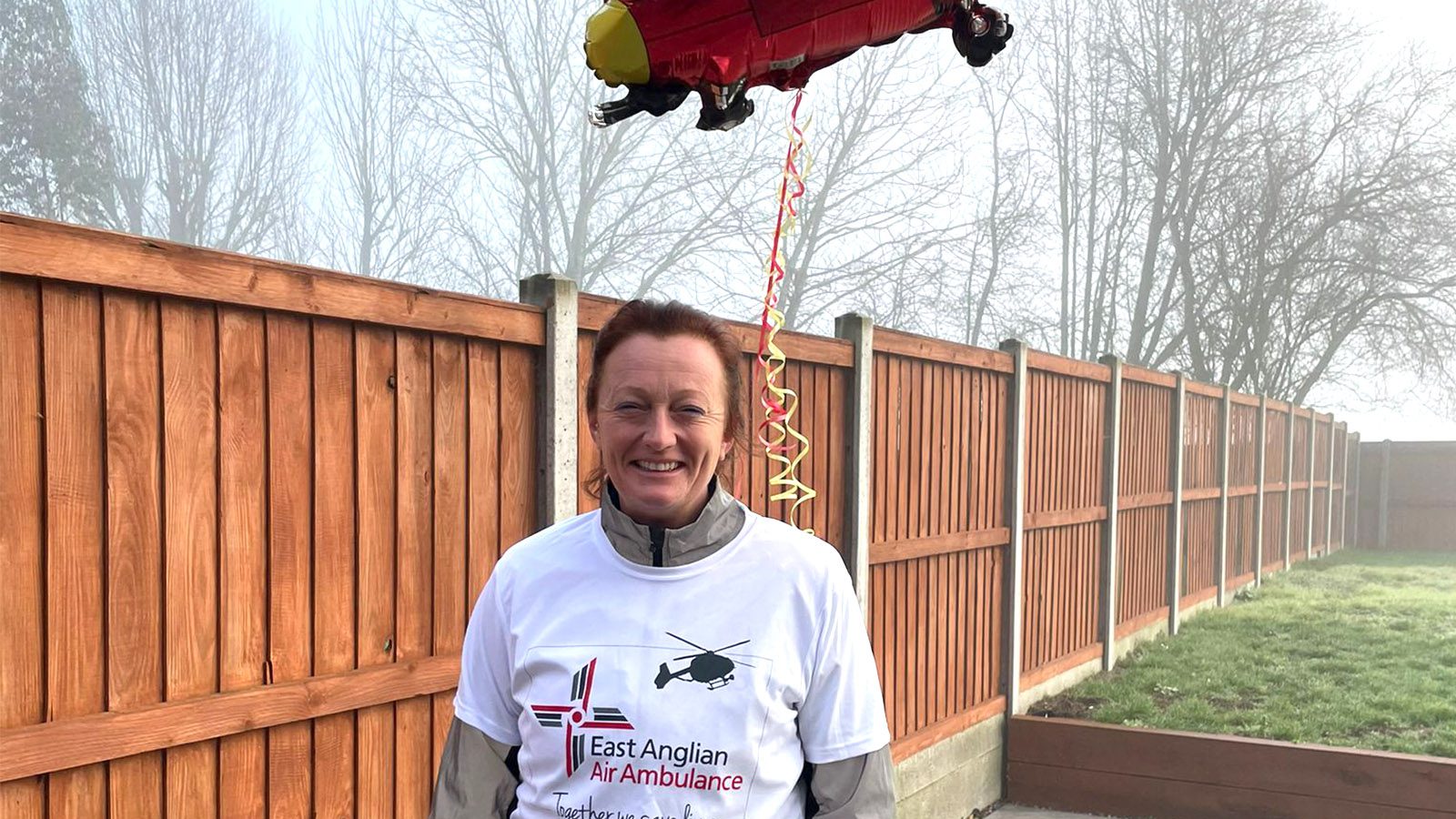 Alison Buck
"My brother suffered a cardiac arrest whilst playing football on 7/11/2021. The air ambulance attended and tried for an hour to bring him back but were unsuccessful. Without the air ambulance, especially in this rural area, there are many people who wouldn't survive and I'd love to raise money to keep this service going."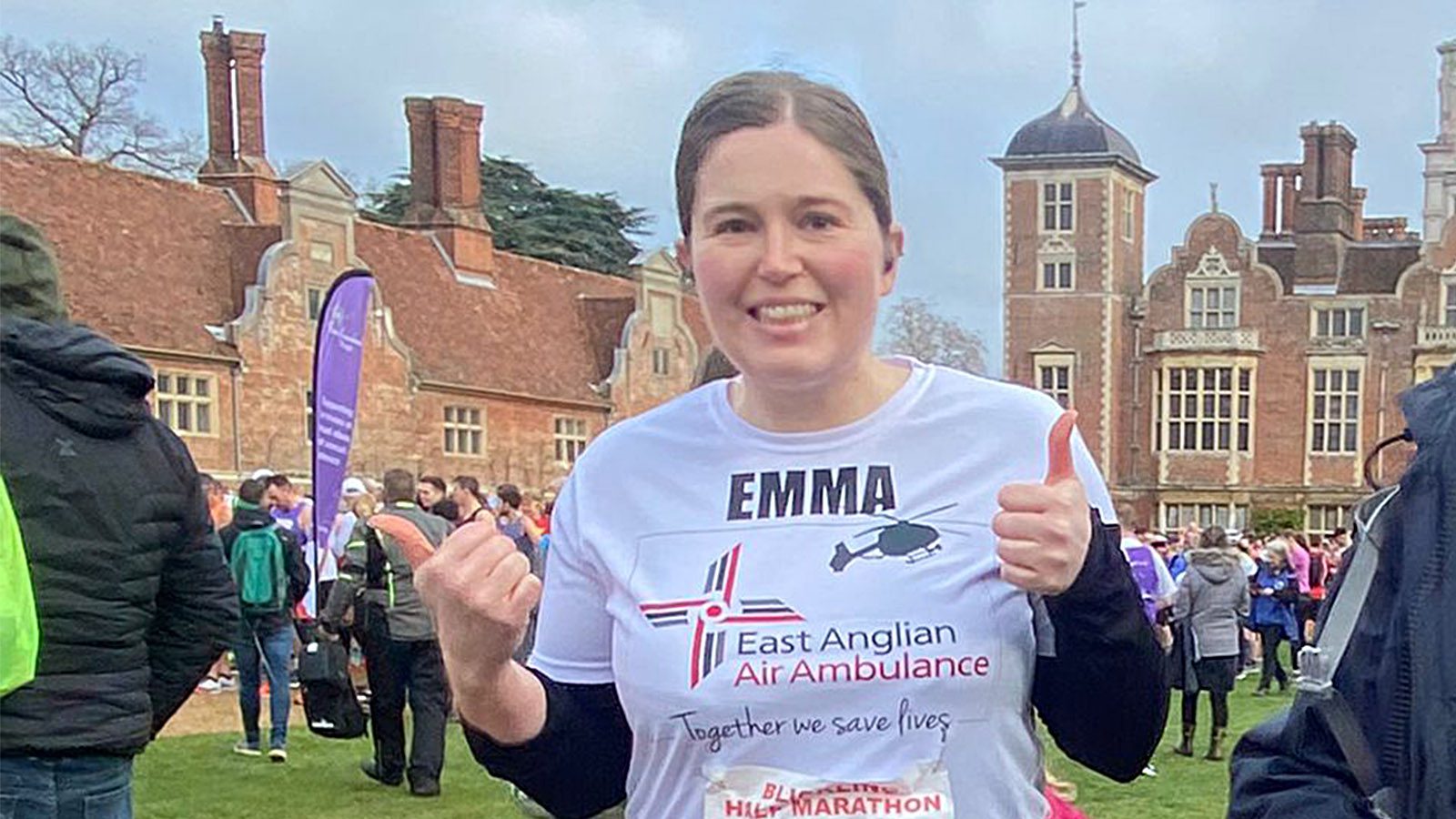 Emma Langley
"I work as a private client solicitor (wills and probate) in North Norfolk and come across a lot of people who give to EAAA, many with good reason as they or someone they know have been helped by the charity. Sadly, I also come across the charity a lot in dealing with estates, so I've got to know how well the charity is run and what a vital role it plays. This is particularly so living and working in North Norfolk, which can be pretty rural with long road journeys to hospital, so I know how important the air ambulance is."