New Butterfly ultrasound device to transform care
04 March 2021
East Anglian Air Ambulance (EAAA) is now using an innovative handheld ultrasound device, the Butterfly iQTM, on every mission following a successful trial, meaning scans can be done mid-air and information quickly relayed to emergency teams on standby, speeding up treatments.
The smartphone-connected, point-of-care ultrasound (POCUS) device can look deep within internal organs for signs of damage or internal bleeding, providing high-quality images to help transform emergency pre-hospital care.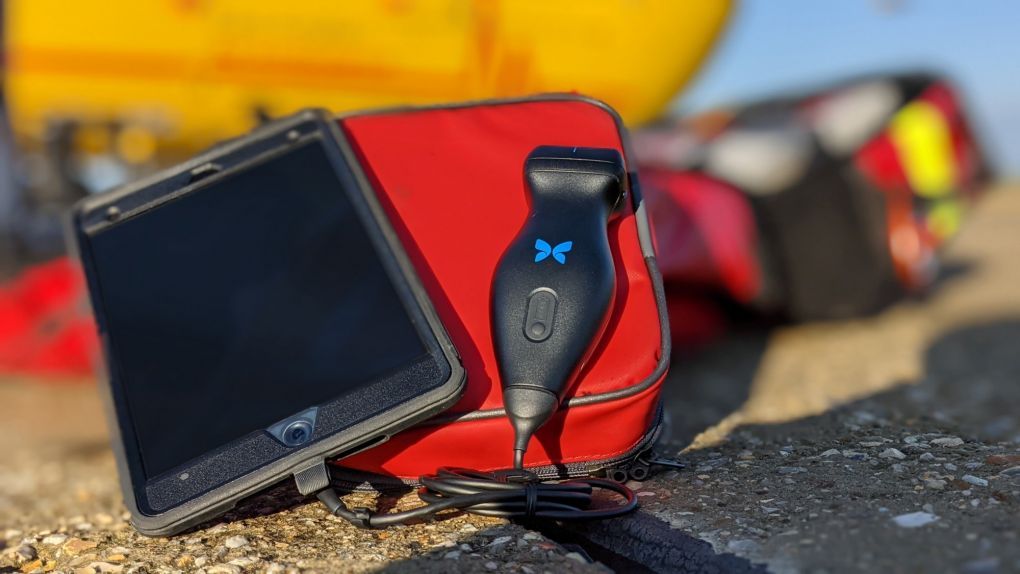 Dr Jon Barratt, POCUS lead at EAAA said: "We've been trialling the Butterfly iQTM portable ultrasound for a number of months and the value it brings is transformative to the care we're able to provide our patients. It allows us to scan multiple areas of the body from one device which means we can see exactly what is going on with patients while we're on-scene, enabling us to make diagnoses and implement the right treatment much more quickly. In some cases, this can be the difference between life and death."
EAAA also hope to use this technology, in time, to enhance the care its teams can currently offer some patients, by utilising the large blood vessels in the groin to administer enhanced lifesaving interventions. For example, this could have a large impact on the treatment of cardiac arrest patients and relies on the enhanced imaging capabilities that the device can provide.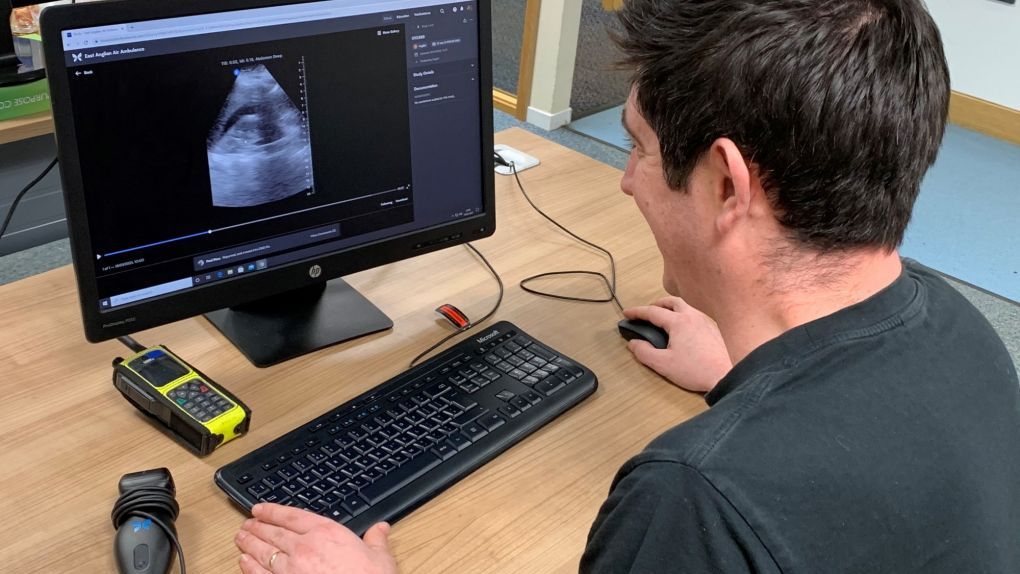 In addition, the EAAA team now has the ability to quickly share the scans to be remotely reviewed by clinical experts using a secure cloud-based server. In three months 76 scans were expertly reviewed by the EAAA team, to help improve patient outcomes.
"The ability to share scans remotely to our team of ultrasound experts and clinicians is greatly improving the care we're able to offer our patients by aiding continuous improvement in this area. For the first time, senior members of the team can see what our crews are seeing on-scene and quickly provide their analysis. It allows us to quickly respond to the critical care of patients and escalate our response as needed. Another game changer is the ability to provide remote training which is particularly important in the current pandemic."  "

EAAA
Utilising this new technology shows EAAA's ongoing commitment to provide the very best in pre-hospital critical care for its patients. EAAA's vital work is only made possible due to the generous donations of the community it serves.