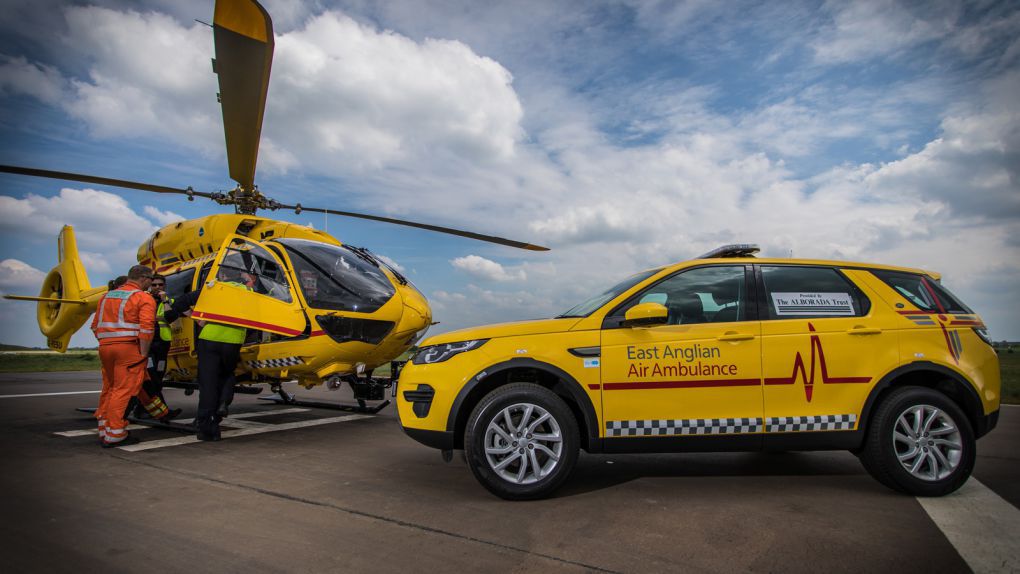 Very recently we opened the doors of Helimed House, our Norwich operational base, to the public as part of Heritage Open Days, giving our local community the chance to enjoy a guided tour and meet the team. For operational reasons we were only able to offer one date this year. We're sorry to hear that some of you missed out on being able to visit us this time, but we'd love to invite you back again next year!
Funded through generous gifts in Wills, our state-of-the-art purpose-built facility has been the product of years of planning and has enabled our crews to have the training, rest and welfare facilities required for East Anglian Air Ambulance to operate 24/7 by air and road. The new headquarters also includes a community hub, offering training and conference facilities, as well as an immersive training suite for its clinical teams. More recently, the new HQ has been rated 'outstanding' by the Care Quality Commission (CQC) following a recent inspection and has been shortlisted for the 'SPACES Civic Building of the year'.
If you would like to register your interest in a future open day at Helimed House, then please complete the form below and we'll be in touch with more information as soon as we confirm our upcoming opening dates.