In November 2021, East Anglian Air Ambulance launched their first ever Christmas campaign, called the Gift of Life.
The campaign centred around star-shaped Christmas tree decorations that were sent out to over 44,000 of our supporters across the region, asking them to send them back with a message for our crews or with a message in memory of someone whom they may have lost.
The messages, sent back to us were used to decorate a tree in each of our operational bases, one in Norwich and one in Cambridge, as well as decorating the walls of our fundraising office in Melbourn, south Cambridgeshire, to help give all EAAA staff a morale boost at the festive time of year. We were overwhelmed by the response and had over 1,000 stars sent back to us.
Thank you so much to all of those who took the time to write a message and send the stars back in, it made such a difference to the whole team.
Alongside the stars, we also gave our supporters the option to donate through the Gift of Life campaign to help our crews continue to be there for people in their darkest hour 24/7 over the festive period and to send a message of support for our crews.
Once again, we were overwhelmed to report that we have received more than £92,000 in donations.
In total, over 2,300 individuals from across our region, and beyond, responded to this campaign.
Thank you.
"Our heartfelt thanks go to our very generous supporters who have made so much possible; in 2021 we opened our new state-of-the-art headquarters in Norwich, realised our goal of flying 24/7, started carrying blood on board every mission, held our very first pre-hospital emergency medicine research conference and much, much more. All of us are incredibly proud of everything EAAA has achieved in 2021 for our patients and for our community and I would like to take this moment to extend the most enormous thank you to each and every one of our supporters who keep us flying and saving lives."

CEO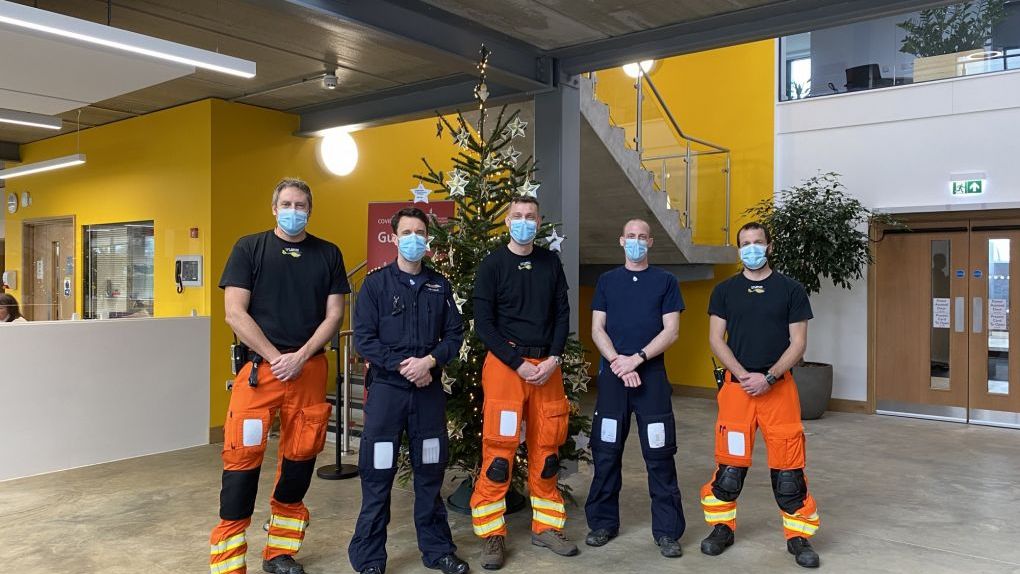 Remembering loved ones
With so many messages being sent back to us in-memory or loved ones we wanted to share them with everyone and also ensure that there is a place for them to be viewed beyond the festive period.
You can view the messages by clicking through to our message board here
In 2021, EAAA has been was tasked to 2,528 accidents or medical emergencies across the region and treated 1,716 patients who needed enhanced pre-hospital care.
Working alongside the other emergency services, EAAA will continue to provide critical care, by air or by road, 24 hours a day, 365 days a year. As an independent charity, EAAA relies on public support and needs to raise over £15 million a year to deliver and develop the 24/7 helicopter emergency medical service for the region.