EAAA Annual Roadshow 2021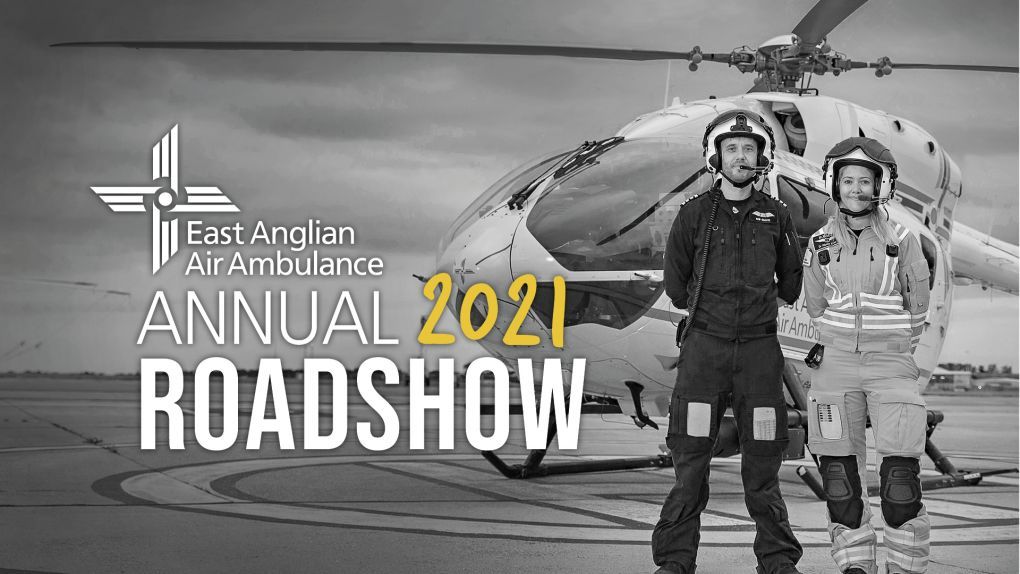 Join us this October as we host our Annual Roadshow!
Thursday 14 October, 6.00pm - 7.15pm
FREE to attend, donations welcomed
It was so great to see so many of you embrace technology and show your support at our first ever Virtual Roadshow in 2020, including those who wouldn't ordinarily have been able to attend in-person. With restrictions on events easing across the country, and the move back to more in-person events taking place, this online support was something we just couldn't ignore. Which is why this year we'll be hosting a hybrid of both!
Whilst we're keen to maintain that ease of accessibility to a wide range of our supporters, we do also value the in-person interaction and engagement that is created and hope that by offering both we can provide something for everyone.
Whether watching online or in-person you can enjoy hearing from a range of remarkable speakers from across EAAA and celebrate the milestones of this past year, and boy there have been many! From 24/7 operations, our new multi-purpose Norwich base and introducing blood on board our missions, there's lots to cover. So register for FREE today, invite your friends, family and colleagues and get ready for some exciting updates from the EAAA Team!
Highlights that should not be missed
Take a virtual tour of our newly built 24/7 headquarters at Norwich Airport
Say 'hi!' to the on-duty crew for a virtual tea-break check in
The crew will be answering your questions during a live Q&A and ready to talk trends, challenges and opportunities – submit your questions now!
Listen first-hand to the incredible story of how our very own Dr Patricia Mills, one-day, found herself as an EAAA patient
Hear what exciting challenges await EAAA next
All of these things have only been made possible by you, our supporters, and we think it is really important to be able to share, with you, our activity over the past 12 months and be on hand to answer your questions and hear your thoughts.
Please pop the date in your diary and register for your place below. Whether virtual or in-person, we can't wait to see you there!
Click here to view our FAQs. Please contact us at info@eaaa.org.uk with any questions.
Please note registration for our Annual Roadshow has now closed. Please get in touch if you would be interested in watching on-demand using the contact details above. Thank you for your support.